|
Zero-Waste Partying
|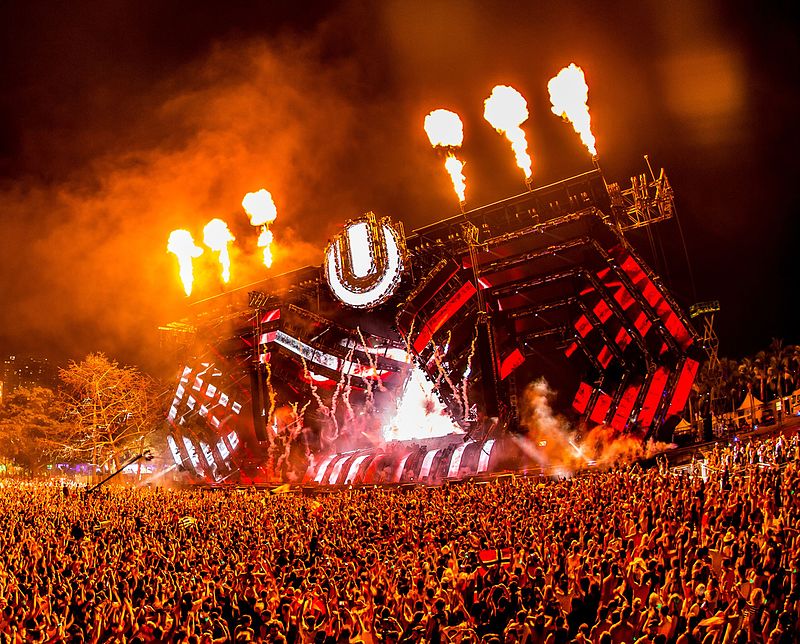 Thousands of people of all ages attend music and experiential festivals every year, here in the U.S. and internationally. The music and other Instagram-worthy moments can be thrilling, but what about all the waste left behind? So-called zero waste events are becoming more common, and some festivals have succeeded in splicing an eco-friendly gene into their DNA—at Burning Man, for instance, a desert city of 50,000 without a single trash can is abandoned afterwards with not a trace of garbage or other jettisoned stuff. Burners don't let MOOP ("Matter Out Of Place") touch the ground. At Chicago's Lollapalooza there's Green Street devoted to green tips and techniques, and a Rock and Recycle program rewards festival-goers with prizes if they turn in recyclables.
Even if your favorite festival isn't as advanced in its environmental regimen, here are easy ways for you to be a good eco-partier at your next festival.
Take your tent home!
In 2011, 10,000 tents were abandoned after the Isle of Wight Festival in the U.K. Even now, so many people leave their tents behind when they go home there's but a single word to describe this wasteful phenomenon: yuck! Katherine Martinko, writing for treehugger.com, laments "festival-goers' strange disposable mentality when it comes to camping gear." She adds: "An estimated 80 percent of trash generated by music festivals comes from what's left behind by campers. The Association of Independent Festivals guesses that one to two out of every six tents is left behind. They get used for a single weekend and are then abandoned, along with sleeping bags, camp chairs, gazebos, clothes, rubber boots, leftover alcohol and food."
Some festivals now have programs whereby leftover tents get donated to non-profits or social service organizations. Isle of Wight organizers came up with a campaign called Love Your Tent, whose aim is to make "getting up and leaving absolutely everything behind you completely socially unacceptable."
Use the recycling bags!
Some festivals hand out plastic bags—usually a black one for trash, blue for recyclables—so you can tidy up as you go. Using these bags at your campsite not only helps with the clean-up, but it also saves you trekking over to the larger bins.  To be sure, bring your own.
Take a re-fillable water bottle
Re-usable water bottles made of metal keep your drinks cool. Glass keeps the water tasting great. Both save you from buying over-priced bottles of water from the food and drink stands, and leaving more plastic to dispose of. Many festivals offer water refill stations, and after a few refills the bottles pay for themselves and will last long after the festival is over. The U.K.'s Glastonbury Festival, for one, has refillables for sale and donates a portion of the proceeds to charity. It also doubles as a cool souvenir.
Help with the clean up
Some festivals have an incentive system where you can trade used cups for cash. If you've got spare time between favorite bands or if your wallet is looking a little thin, why not help with the picking up? What's wrong with making a little money and feeling good?
Take public transport
This strategy won't always apply—you can't take a bus all the way to Burning Man, for example. But if you can, why not avoid a long drive and use the train or bus to get to the festival? Convince your friends to join in, and you can relax together, and even begin to party, during the journey—all without the stress of driving. Going by train (or subway, if possible) means you could avoid traffic and get there much faster, too.
Bottom line: If you're going to a festival this summer, think a few moments about the impact you're having on the environment and do what you can to minimize it. Simple, really.—Laura at Shiply
Photo courtesy of raveguy23 on Wikipedia Commons