|
Welcome aboard!
|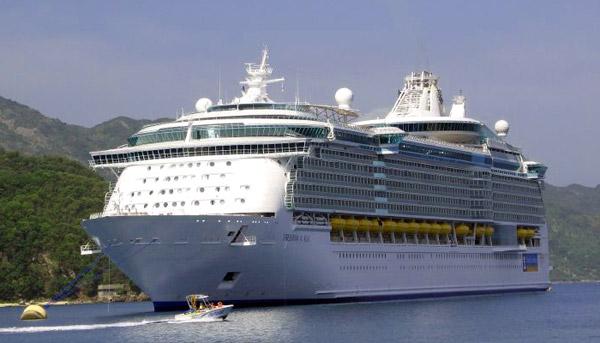 Considering a cruise this year? Let's face it, it's hard to resist the allure of waking up to a new destination every morning, and the opportunity of exploring a different city or port location every day. No wonder cruise options are more plentiful than ever. But how to choose? There are cruise experiences to suit many different tastes and budgets. Here are five of the most popular…
Mini cruise
A mini or "taster" cruise is a great way to get a feel for life at sea without committing to a full week or more. With a mini-cruise, you're typically onboard for just a couple of nights, offering a condensed cruise—yet still, often, with the usual shipboard amusements and entertainment. It's just a lot shorter than usual. You could take a short trip that includes a visit to the fascinating city of Amsterdam, for example, during the bustling and colorful Christmas season (you can also download apps for your phone that guide you the most sustainable tourism choices while in the Netherlands). As well as being easier on the pocket, mini cruises are great for first-time cruisers or anyone who's a little skeptical about spending  days at sea. You'll also find plenty of cruise deals on mini itineraries, so it's a popular one for budget-conscious travelers.
Fly-cruise vs. cruise-only vacations
A fly-cruise is a travel experience that incorporates a flight as part of the travel arrangements, which might be the outbound journey, the return or both. It's a great way to visit far-flung destinations like the Caribbean or Australia, without spending days at sea. On the other hand, a cruise-only holiday is one that doesn't include  flights at all. It either means you will be expected to book your own flight arrangements, or it means that the itinerary is purely sea-based—so obviously this is a big plus if you don't like flying.
Cruise and stay
With a cruise and stay vacation you can book a cruise and then segue right into a land-based trip afterwards. Or, take the land-based trip first and follow it up with a cruise, whichever you prefer.
Cruising green
No matter what cruise experience is right for you, go with a cruise line that leads the way as an eco-citizen. The cruise industry as a whole  is making major strides to safeguard the environment through sustainable practices and onboard innovation. For more specific data, the environmental group Friends of the Earth issues a cruise report card on individual ship lines' green practices.—Catherine M., blogger