|
Greening, Brazilian Style
|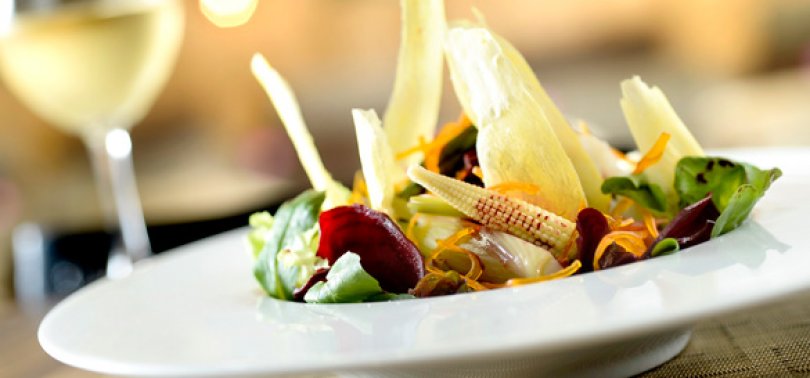 Here in São Paulo, Brazil—Latin America's largest megacity (nearly 22 million inhabitants in the greater metro)—the local Paulistanos have an appetite for organic, local and sustainably produced food. On your next visit, be sure to check out these restaurants and cafés!
The clue is in the name: this German-inspired restaurant serves healthy vegetarian food at both its Jardins and Centro locations. The menu changes every day, and with the seasons. Much of the produce comes from the owner's farm in nearby Cotia, and is used in delicious Brazilian dishes like tofu moqueca and veggie feijoada. Rua Bela Cintra 1343, Jardim Paulista (3062 3727) and Rua Dom José de Barros 99, Centro (3256 7909).
This environmental collective runs courses and events as well as a vegan restaurant, in addition to supporting programs at Parque do Ibirapuera's UMAPAZ – an open university dedicated to ecological education and peace studies. Rua Capote Valente 305, Jardim Paulista (2935 6987). 

Eco Forneria Integrale Pizzaria
Unlike most pizza places, Eco Forneria doesn't use wood-fired ovens, but inexpensive, clean-burning gas ovens. And the entire pizza, from the dough to the toppings, is organic. Rua Fradique Coutinho 889, Vila Madalena (3817 4700).
Conscientious eating lies at the heart of everything Ekoa produces and serves at its café in Vila Madalena. Following a trip to India to learn more about sustainability, owner Marisa Bussacos returned to Brazil, setting up partnerships with eco-friendly companies and social organizations and launching Ekoa. Monthly "Green Drinks" feature speakers invited to discuss everything to do with sustainability and environmental awareness. Rua Fradique Coutinho 914, Vila Madalena (3032 7842)
Chef José Barattino is doing his bit to help promote a culture of sustainably grown food by sourcing all his produce for Restaurant Emiliano at local farms, which pledge to keep their premises free of child labor. Oil and waste recycling add  to the restaurant's eco credentials. Rua Oscar Freire 384, Jardim Paulista (3068 4363) 
Chef and owner Augusto Pinto was one of the first chefs in São Paulo to use and promote organic ingredients, and he continues to evangelize healthy, ecologically aware eating through his courses and events. The restaurant's sumptuous decor, with red velvet banquettes and wrought-iron chandeliers, contrasts with the simple, healthy, lunch-only menu. Rua Cônego Eugênio Leite 1152, Pinheiros (3031 0680) 
Being an environmentally responsible restaurant isn't just about the green credentials of the food: it's about striving to ensure that all elements of dining—from flatware to furniture to lighting are ecologically sound. At Tiger, Asian cuisine is served on crockery with no chemical dyes or additives, and all the tables are made from recycled wood. Rua Jacques Félix 694, Vila Nova Conceição (3045 2200) 
For further exploration of São Paolo's eco-food scene, see Time Out Brazil, from which this post was adapted by our Senior Editor Michael Straus during a recent exploration in São Paolo and elsewhere in Brazil.