What and who we are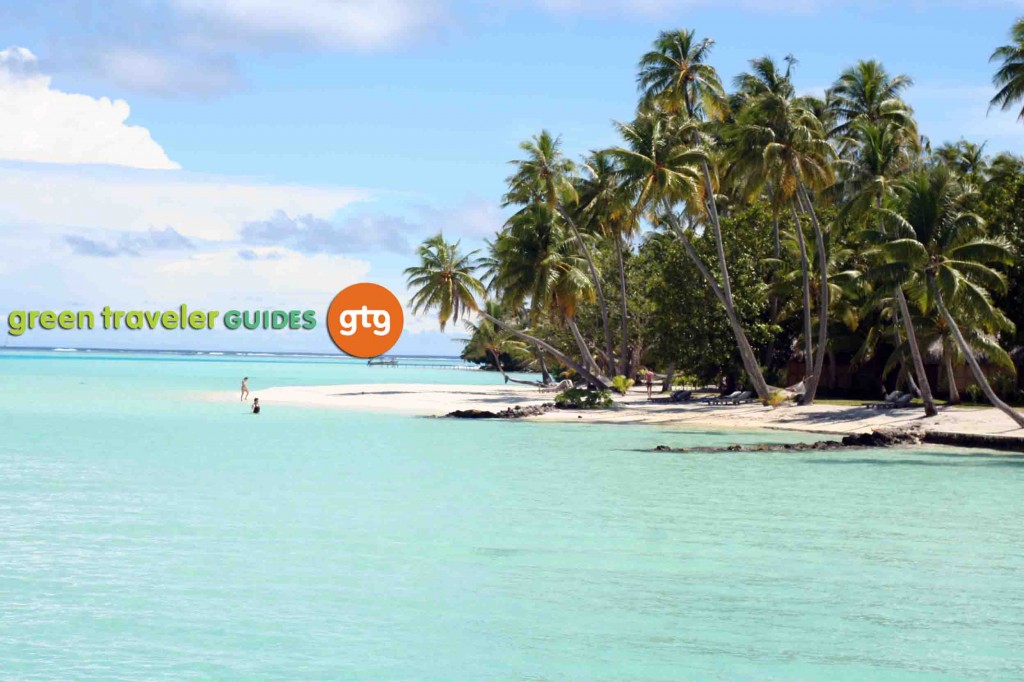 Welcome to GTG, an award-winning green travel website and e-guide publisher. We invite you to follow us to the world's very best eco-friendly travel—best eating, sleeping, seeing & doing. Trust us, we don't guide you anywhere we haven't been.
Has this ever happened to you? You're traveling. You're trying to stay green, like at home … eat local and organic, sleep at places that won't wage chemical warfare on you or the planet. But you don't want dull, dirty, smelly, or rock concert-noisy, either. This is supposed to be fun!
So you book a place for a week  or ask for a table for 2 because a) it looks great on the Web; b) some bozos you don't know say it's totally 5-star, on one of those travel sites where you rate (or rant about) an experience.
And guess what. It really sucks.
Well, that's why we've launched Green Traveler Guides.
We work the old-fashioned way
We plug into native intelligence, the local green scene, to find out who's doing what right. Who's green and great. We personally inspect everything. If we wouldn't send friends and family there, forget it. Most never make the cut.
It's a lot like work, believe it or not. But we take pride in knowing we can make the difference between an ordinary journey or the time of your life. And in knowing the planet will thank you (and us) for it.
We've done a lot of green travel lately, and plan to do a lot more. Recently, our major-major production, our Cyber Green Giant, opened his beautiful green eyes—and is eager to open yours, too. We're talking Green Traveler Guides' Hawaii, a full-scale, 266-page e-guide to all things green on those sun-kissed isles of aloha. (Slice and dice the Big Guy – yeow! – to suit your needs; if you just need Kauai, no problema.)
Meantime, check back in this space to see where we've been lately and where we're headed. And read on…
We travel this way
We go green to help save this beautiful but endangered planet. We find the best who lead the green way. The very best …
Green innkeepers & hoteliers
Green chefs & local, organic eats

Hot green fun & cool green shopping
Green tips for the road
Green causes & green heroes along the way

We're shamelessly fussy. We believe travel is about rejuvenation and enriching experience, not sacrifice. For green travel to thrive, it's gotta be great travel.
Green Traveler Guides aims to be your most trusted source for all things green in travel. We aren't a green travel directory (where businesses write their own stuff to sell you on how green and great they are.) We aren't a Trip Advisor (where everybody and his brother who may or may not share your travel sensibilities gets to add to the confusion). We're real travel writers. We suffer the lumpy mattresses and scorn the bad meals and ferret out the greenwashers …  so you won't have to. If you love what we say about an inn, a bistro, an experience, chances are that, when you go, you'll love it as much as we did.
Your Personal Green Sleuths
Like you, we love travel. We can't stop, even as we worry about the carbon footprint we leave behind. Travel, after all, bestows so many, many benefits. In shared understanding, cultural exchange, personal renewal, romance, education, the list goes on and on.
And so the imperative becomes:
How do you leave the lightest footprint? How can you travel responsibly? Sustainably. And with undiminished joy.
Follow Us
We're seasoned green travelers. Long before green went from nice to absolutely necessary, we were searching out places along the journey that were clean, that were healthy, that connected with local communities. Meals where the excitement was about a local, organic vibe and an adventuresome, eco-savvy chef more than the latest food fad.
Not the most expensive travel …  simply the best earth-friendly travel.
Who Are We?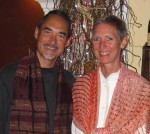 Gary and Peggy Diedrichs. Gary is the author of guides to Hawaii and Jamaica for Fodor's and Bantam Books. He's a widely published writer (on travel and lots more), a former magazine editor, and a novelist. Peggy has loads of experience in advertising and marketing for travel publications and green companies. She grew up on a family farm in Michigan. Her dad used biodynamic growing methods. Gary's fondest childhood memories are of waking up to the morning chores of his grandparents' 100-acre farm in Ohio.
When we're at home in the San Francisco Bay Area, we tool around in Gertie the Bio-beast, our recycled veggie oil-powered car, and revel in our glorious local green and organic scene. We like to cook together, which is one reason we help out an organic farmer by selling his awesome veggies at a local farmers' market whenever we can. (Gary even had his 5 seconds of fame in an excellent documentary about farming called Hidden Bounty of Marin). The main reason we drag ourselves out of bed before dawn on market-working day, though, is that just being around such healthy, lovingly nurtured stuff makes us feel so  good.
As you journey on, we hope Green Traveler Guides will help make you feel good about your travel choices, too. Catch you at the world's best green watering holes…
Giza, Egypt
Chiang Mai, Thailand
Isla Mujeres, Mexico
Agra, India