|
Green Travel News
|
Making summer travel plans? No sweat, or should we say lots of it. A team of environmental scientists has ranked major American metropolitan areas on their "sweatiness." These places are not merely the hottest, they're also where the most heat gets trapped in the summer months, which contributes to overall ickyness and an urgent need to crack open a beer or jump in the pool.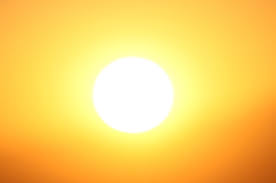 The scientists reviewed data from the National Oceanic and Atmospheric Association's National Climatic Data Center and the U.S. Census Bureau. Based on range of environmental factors including average temperature and humidity levels, population and housing density, and average wind speed, here are the top 10 most drippy, sticky, sweaty U.S. cities:
Tampa, Fla.
Miami, Fla.
Houston, Texas
San Diego, Calif.
Orlando, Fla.
Washington, D.C.
Raleigh, N.C.
Los Angeles, Calif.
Dallas, Texas
Charlotte, N.C.
"Geographic location has a major influence on temperatures, but so does infrastructure like residential buildings or heavy industry, which can trap heat or contribute to heat output. It's no wonder why so many songs are written about hot times and summer in the city," said Dr. Ted Myatt, of Environmental Health & Engineering, creators of the sweaty index. The study was underwritten by the makers of Honeywell Fans.