|
Viva La Eco-Revolucion!
|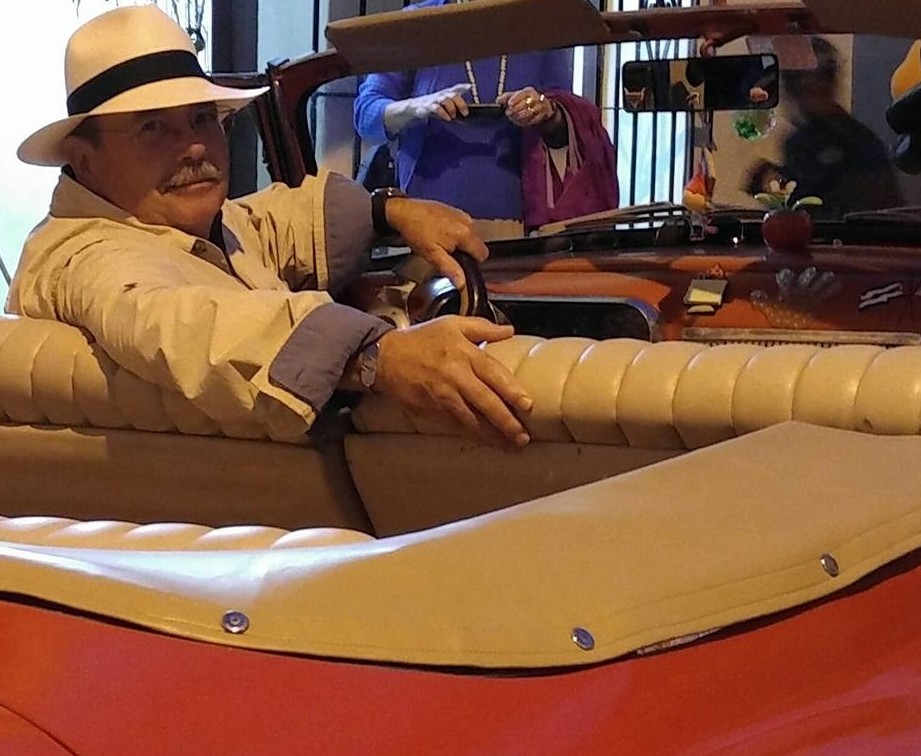 Today's hottest travel destination in The Americas is an island frozen in time. It's Cuba, of course, where you go to see 1959 again. The vintage Pontiacs and Buicks cruising Havana's streets, with their crumbling but once-grand facades of buildings where Papa Hemingway sipped his mojitos and gangster Meyer Lansky built his gambling casino. This postcard iconography was borne of the country's isolation after the downfall of its economic angel, the former Soviet Union, and the long, harsh decades of U.S. economic embargo. With the recent rush toward normalization of U.S.-Cuba relations, major change is coming. Marriott, for instance, just announced it will be opening hotels in Cuba. Developers can't wait to dig into the tourism infrastructure. Wait, though. Before we capitalists try to remake Cuba in our own image, let's learn what revolutionary Cuba can teach us. Organic farming, for one. After the Soviets left, agricultural chemicals quickly ran out. Of necessity, organic methods were taught and are in use across the island. Recycling and reuse were mandated. With no fossil fuels or nuclear technology, hydroelectric energy was intensively developed—today, 30 rivers help produce electricity. With few vehicles and expensive fuel, most Cubans pedal from place to place, or simply walk. In short, although Cuba had no choice but to become green, it's now the second greenest country in the world, according to one source.
And so it should come as no surprise that a green vacation in Cuba can be incredibly rewarding. In addition to witnessing the green practices the Cubans have put into place, the island is a haven of natural wonders and is known for its sources of biodiversity as well as protected natural areas. Here are some of the best eco-friendly highlights you can experience on a green holiday in Cuba through companies like Cuba Holidays.
Viñales Valley
Viñales Valley, in western Cuba, is easily the most recognizable and renowned location for nature-lovers visiting Cuba. The valley is cited as a UNESCO World Heritage Site for being an "outstanding example of a type of landscape which illustrates significant stages in human history," and is an irresistible combination of nature and culture. UNESCO cites a "synthesis of contributions from indigenous peoples, Spanish conquerors and African slaves who once worked the tobacco plantations. An excellent illustration is the musical expression of the field worker (veguero), of which Benito Hernández Cabrera (known as the Viñalero) was the main interpreter. Traditional crafts also flourish here."
The valley is rich in agricultural history and is well known for the mountains that encircle the area, as well as a fertile climate, limestone outcrops and the rolling hills that make the valley. Largely unchanged since it was colonized in the 19th century, Viñales Valley is a must for people looking for an environmentally friendly and culturally satisfying holiday experience.
The Biospheres
There are six UNESCO biospheres in Cuba, areas designed to protect and preserve the land's natural wonders. The biospheres are spread across the country, giving you plenty of choice when you visit. The biospheres offer different experiences but are all fantastic examples of Cuba's natural landscapes and wonders; for example, you can enjoy hiking through the tropical forests of Sierra del Rosario in Pinar del Rio, where 800 plant species (35 percent endemic) and the yellow-striped pygmy eleuth, one of the smallest frogs in the world, flourish; or take in the sights of Cuchillas de Toa in Baracoa, one of the world's largest untouched rain forests and home to the elusive Cuban snail and other endangered flora and fauna.
The biospheres are wonderful examples of preservation and environmentally conscious living. Offering diverse landscapes, a huge range of activities and sights that include coral reefs, caves and even sand dunes, it's the best way to see natural Cuba while keeping your own carbon footprint at a minimum.
National Parks
National parks work to preserve natural landscapes while enabling tourists to experience them, and Cuba has its share of parks for visitors looking for a green traveling experience. For example, the Desembarco del Granma National Park, at the island's southeastern tip, is also on the World Heritage list and is known for its dramatic landscapes and incredible natural beauty, specifically the marine terraces and coastal cliffs wrought by nature (and past climate change) over the centuries.
Cuba is a country where the natural beauty is prized and well taken-care off, making it a haven for the environmentally conscious and nature lovers from around the globe.