|
Green Travel News
|
The Dow Jones Sustainability Index (DJSI) has added its first hotel group within the Asia-Pacific region—the Hong Kong-based Shangri-La chain, which owns and operates 81 hotels and resorts across Asia-Pacific, Europe, North America and the Middle East.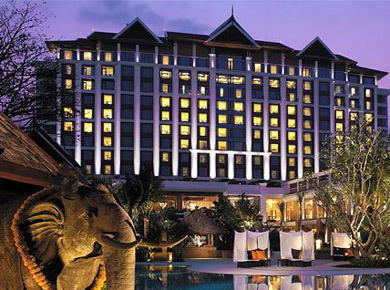 Launched in 1999, the DJSI tracks leading sustainability-driven companies worldwide, assessing their sustainability performance from economic, environmental and social development perspectives. This year, DJSI reviewed 2,500 companies around the world and 333 companies were selected for the DJSI world index.
Shangri-La's corporate-level Corporate Social Responsibility (CSR) Committee drives the company's initiatives in the strategic areas of stakeholder relations, environment, health and safety, supply chain and employees.
Two flagship projects have been launched since 2009. "Embrace, Shangri-La's Care for People Project," aims to promote "the highest level of education and health support" in underprivileged communities. "Sanctuary, Shangri-La's Care for Nature Project," promotes the conservation and restoration of biodiversity in key destinations.
For more information, see the CSR section on Shangri-La's website.