|
Green Travel News
|
Now in its ninth year, the BaliSpirit Festival (March 29-April 3, 2016) is considered one of the world's top yoga, dance and live music experiences.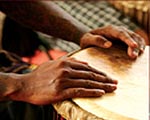 The 6-day-and-night event near Ubud (the same village where the book and film Eat, Pray, Love took place) will feature a global celebration offering rejuvenation and inspiration to all participants and providing over 230 daily classes in yoga, meditation, healing, dance and music along with seminars focusing on healing, health, spirituality and personal development.
It also has a growing eco-commitment.
Last year's festival was a huge success with more than 7,000 festival-goers from over 40 countries, uniting together in a global celebration.  This year sees another sensational line up of yoga instructors, healers, dancers and musicians, including:
Amanda Koh: A Singapore based yoga teacher specializing in hot yoga and Astanga-based Vinyasa flow.  As one of the founders of Kalari Yoga this will be Amanda's second year at the BaliSpirit Festival. Expect challenging but fun yoga classes with lots of grounding and energizing sequences.
Dana Trixie Flynn: Co-founder of New York's famous Laughing Lotus Studio, Dana describes yoga as "dancing with the Divine" and her infectious laughter and personality will certainly have you dancing in no time!
Antonio Abbagano: Returning for the third time to The BaliSpirit Festival, he will share his knowledge and teachings on breathwork and its incredible power. Antonio promotes the union of Western medicine with other healing modalities and lives by the belief that "breathing can change the world…one breath at a time."
Kemi Nekvapil:  A true "raw beauty queen," Kemi's success in bringing raw food to the mainstream masses has seen her work with some of the world's leading brands and companies including Lululemon and Price Waterhouse Cooper. Kemi is passionate about promoting self-love and empowering women by enhancing their eating habits to lead healthier and happier lives.
Graduado Noko:  One of Indonesia's top Capoeira teachers, he will be teaching this Afro-Brazilian art form that combines martial arts, dance and gymnastics, all to the rhythm of the infectious Afro-Brazilian percussion, claps and chanting!
Jocelyn Gordon: Get your hoop on with the creator of HoopYogini. Jocelyn has been part of the BaliSpirit teaching family since 2008, and she facilitates life transformation through dance, conscious movement, body-centered consciousness and, most importantly, fun.
Along with the myriad of workshops offered, the daytime event features a Dharma Fair for those who want to indulge in a little conscious shopping. Featuring the Healing Huts area, Kids Zone, healthy, local organic food stalls and the Coco-Love Stage showcasing world music throughout the daytime festival, you'll love the truly dynamic and engaging festival vibe.
Additionally, BaliSpirit Festival's devotional Bhakti Nights and its vibrant One World One Stage night concerts provide a vast diversity of performers across two stages over five nights, featuring over 100 extraordinary international performers committed to delivering inspiring messages through their music.
Participants have described BaliSpirit Festival as a "life changing experience," "inspirational" and having been "positively impacted by the festival's blend of energy, passion, personal awakening, social consciousness and high quality entertainment."
Join in the 2016 BaliSpirit Festival for this global collaboration of love, harmony and oneness.
To purchase your ticket, visit: balispiritfestival.com/tickets.
You can check out images of the 2015 Festival here: balispiritfestival.com/gallery/2015.
Additional Information: info@balispiritfestival.com
Facebook: facebook.com/BaliSpiritFestival
Twitter: https://twitter.com/balispiritfest 
Instagram: https://instagram.com/balispiritfest/
Green Traveler Guides is an official media sponsor of the 2016 Bali Spirit Festival.