|
British Airways Deal
|
Last year, British Airways offered the best mileage bonus ever: 100,000 miles for members of its Executive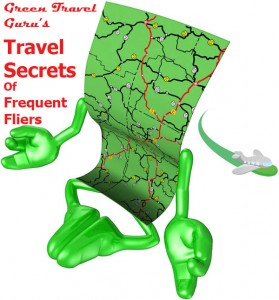 Club program who signed on for the co-branded British Airways-Chase Signature Visa credit card. Just as quickly and mysteriously as this tantalizing offer surfaced, it disappeared, leaving procrastinators much wiser but mileage poorer.
Now, the offer is back … until May 6th.
The deal is, you get a 50,000-mile bonus with your first purchase and another 50,000 miles if you spend $2,500 within the first three months after you activate the card. That's enough miles for two round-trip coach tickets from the U.S. to U.K. or one round-trip Business Class ticket.
What if you don't want to go to London? You can get flights, after a connection, to Western European nations like Belgium, France, Germany, the Netherlands and Switzerland. You can redeem your miles with other OneWorld Alliance airlines like American, Cathay Pacific, Iberia, JAL, LAN and Qantas.
Before you apply, be sure to read the blah blah blah print for this offer, including the Pricing and Terms tab (it's red). The card costs $95 a year, not bad for all those miles, but you may not get the Signature card with all these benefits. The fine print says: "You will first be considered for a Visa Signature card. If you do not qualify for that product, you will automatically be considered for a Visa Platinum card, which has different fees, benefits and credit availability." Before you activate your card, make sure that it's the Signature, to get the best benefits. While this provision may seem like a bait and switch, half a dozen of my friends—admittedly not a representative sample—did get the Signature card.
Now, some disappointing news for credit card surfers who open accounts to get free mileage offers. (Yes, I confess, I am one of them.) If you have an active British Air Visa card, you cannot get in on this opportunity. It's for first-time new accounts only.
One more bummer: British Airways also has higher-than-average "prices" for some awards, and it does impose much higher than usual "fees and surcharges" on their free tickets. On the plus side, I have found it easier to book award seats or get upgrades on British Airways than most carriers, and it has plenty of U.S. gateways to start your journey.
Oh, by the way, some credit card companies which don't have cards co-branded with an airline are also currently running their own mileage programs, and they are offering "points" or "miles." Don't be fooled. These programs are far less generous than the ones run by the airlines. Only American Express' Membership Rewards is the real deal and the exception.
The Green Travel Guru has flown 2 million miles … free and paid … over the past three decades.