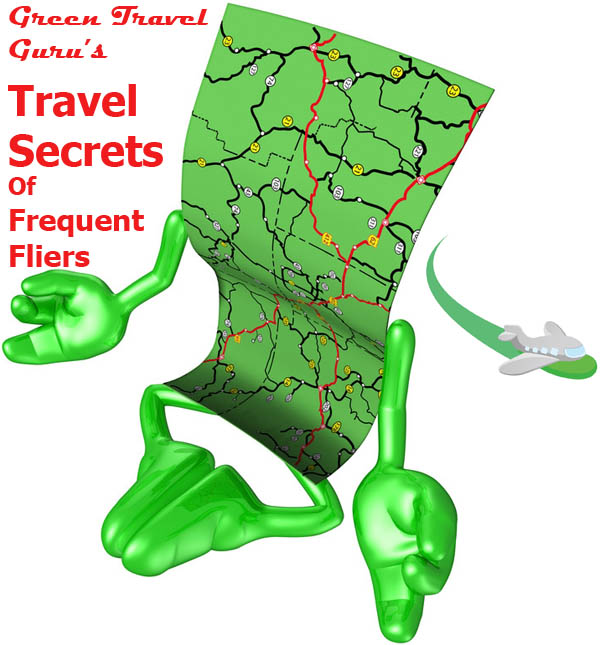 |
US Airways Deal
|
Green Guru says, don't buy rewards miles directly from airlines. Usually, they're a bad deal. Except when they're not! Once in a while, airline frequent flier programs make an offer that is too good to be missed. US Airways recently announced one of these—it's the real deal, but it ends in a few weeks. Check it out. Don't dawdle and get left at the gate after this bargain has taken off.
Until March 31st, US Airways is selling miles for less than 1.5 cents apiece. Or $1,478.12 for 100,000 miles, enough for an international business class ticket that typically cost $4,000 to $6,000, or more.
Let's review the math. Experts generally peg the true value of airline rewards miles at about 2 cents apiece. Airlines typically sell additional miles for around 3 cents each, including processing fees and taxes … and sometimes 4 or 5 cents a mile. So at 1.5 cents, we're talking a half-off sale!
I know what many of you are thinking. "I don't fly US Airways." Or, "They have spotty international service."
Valid qualms? Yes. Do they ruin the deal for you? No. Here is all you need to know: US Airways is a member of the Star Alliance, which has 27 members including leading carriers like United, Lufthansa and Singapore. Miles in any Star Alliance member's frequent flier program can be redeemed on any other Star Alliance carrier's flights.
Got that? You can buy miles at US Airways bargain basement rate, then redeem them on carriers that don't offer such good deals.
What about the fine print? Very minor. First, you must be an existing member of the US Airways Dividend Miles program. (But your membership needs only to be 12 days old, so if you don't have an account, open one.) Second, to get the full 100,000 miles (the maximum available), you must have an address in the U.S. or Puerto Rico and also agree to install the Dividend Miles toolbar on your computer and use it for three searches. Otherwise, you can buy 87,500 miles for the $1,375—still a good deal.
For all the details and to buy miles, sign into your miles account, click on Dividend Miles on the navigation menu, then click on Buy Miles.
Here's where to read more of my advice on maximizing your frequent flier miles.
The Green Travel Guru has flown 2 million miles … free and paid … over the past three decades.