|
Mother India's Mantra
|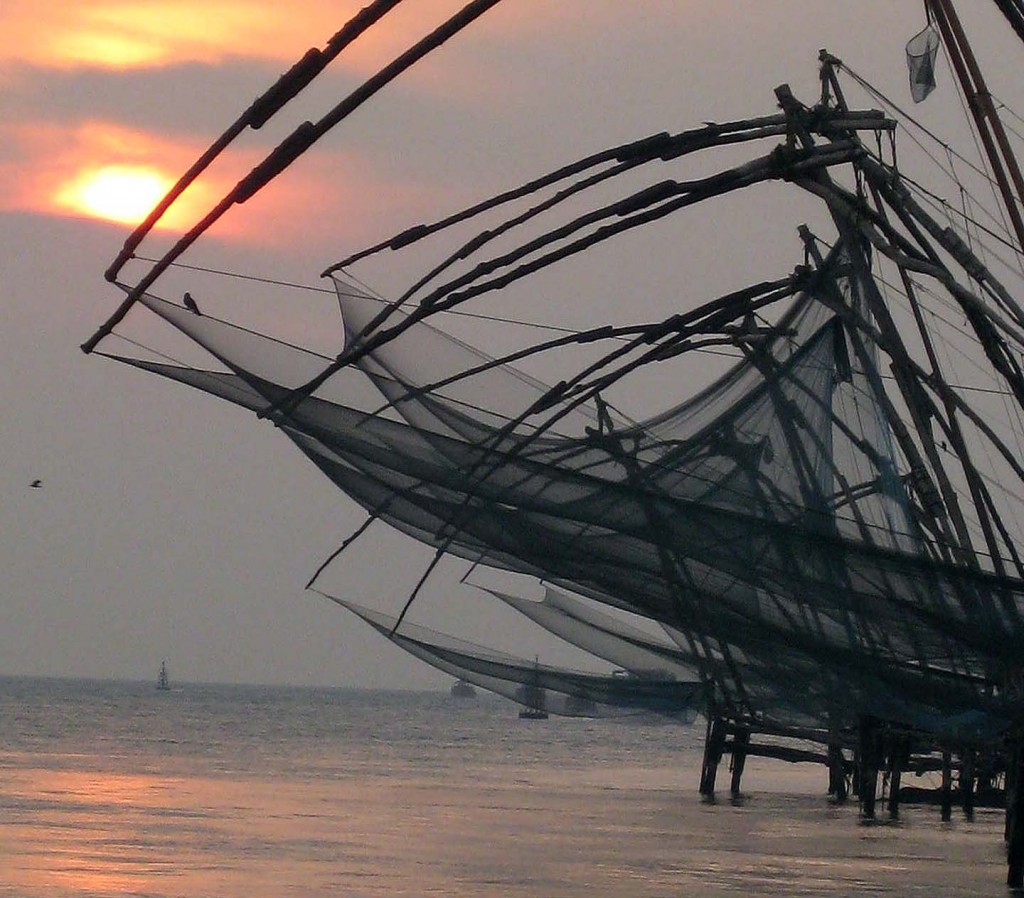 We come to the sprawling Asian subcontinent for the sweep of its history, its spicy curry of culture and geography, its ancient pathways to spiritual discovery: to see how 1.2 billion Indians co-exist while living life at the extremes. Indian trip planning invariably includes precautionary advice. Against getting sick or swindled or robbed (or, since the terror in Mumbai, more deadly threats). With Mother India, we are told, you must be on guard, even as you are enthralled by her.
But does anyone come to India because it's healthy and earth friendly?
It might surprise you to know that India's newest mantra is greeeeeen. Green consciousness has definitely sprouted here, and is growing. Let's not get carried away. Of course environmental challenges are immense. India's huge metropolises are among the world's most polluted. The legion of India's poor still suffer from lack of proper sanitation—Slumdog Millionaire isn't making that part up. Human waste, industrial and organic, is rarely totally absent from the Indian landscape. A morning beach walk past poor a fishing village isn't the stuff of tourist brochures.
And yet …
The Indian automaker Tata has shown off a prototype all-electric vehicle at international car shows. The state-owned Indian Oil is investing in biofuel production (from a nonfood plant source), taxis and buses in some cities have been converted from petroleum to compressed natural gas. The English-language press within India has alighted on green themes as much as elsewhere, with frequent articles on green energy, recycling, green building, global warming and more—a recent Indian airline's inflight magazine, for example, features a full-page ad for "wall putty" that is LEED certified by the Indian Green Council and an article touting a green hotel. A recent feature in the Hindu Times tells of Tidy City, an "online action group" that organizes litter pickups to "create awareness about the environment and environmental degradation." There are competing organic certifying organizations and renewed interest in sustainable agriculture and food security. Time has noted that "dozens of holy places across India are moving towards green energy," and that 1 of these, the famed Tirumala Temple, is selling emission reduction credits to a Swiss green tech investor by preparing 15 thousand free meals a day using solar cooking technology.
Kerala, the greenest state
All of this is by way of prologue for our visit to Kerala, India's greenest state, literally and environmentally. A slender curl of territory in southwestern India bounded by the Arabian and Lakshadweep Seas and the Western Ghat mountain range, it was known to Arab and Greek traders as the Malabar Coast, and prized, then as now, for its fragrant spices. Chinese fishing nets, of an ancient design that uses giant rocks as counterweights to maneuver the massive teak-and-bamboo devices, are continuing reminders of Kerala's early contact with the Far East. This was where Christopher Columbus was dreaming of dropping anchor when he happened upon the Americas instead. Explorer Vasco da Gama did succeed in sailing here, in 1502, setting off a rivalry for European control of the spice trade that pit Portugal against the Dutch and British. More recently, under a Communist-led government (democratically elected since 1957), Kerala boasts less poverty, higher literacy and life expectancy rates, and the most equitable ownership of land in the country.
Historic Fort Cochin (Kochi) is the green traveler's best jumping off point for a Kerala exploration. It is a pleasant place of stately homes, old churches and thick-walled buildings from the colonial past. A very walkable area of art galleries and cafes, and even the spice market, a synagogue dating to the 1300s and the former palace of the rajah of Mattancherry (now known as the Dutch Palace) are but a short auto-rickshaw ride away. You will find organic tea and coffee at a few places, as well as an outlet of the India-wide chain called Fabindia, the country's largest private retailer of products that uphold traditional crafts and knowledge, most supplied by local village artisans from across India; it also offers a line known as Fabindia Organics ("Healthy Food That Doesn't Cost the Earth").
Our 1st choice for lodging in Fort Cochin is Brunton Boatyard, a luxury harborfront property owned and operated by the ultra-eco-friendly CGH Earth. This antique-filled property with its sloping tile roofs and terracotta tiled flooring looks as if it must have hosted most of the august gentlemen whose portraits line a colonnaded wall opposite the reception desk—Vasco da Gama, the kings of Cochin, its merchant princes. Its interior ceilings are lofty and you'll even find the punkhas (lengthy fans of rich fabric pulled by ropes to cool the raja and his guests) of Kipling's day. But in fact this museum-like hotel was built less than a decade ago by Kerala tradesmen with Kerala materials on the site of a long-gone boatworks. Now it offers a gracious oasis of quiet around an interior courtyard dominated by a magnificent South Indian raintree. Every room and suite affords views to the busy harbor, at the mouth of the Arabian Sea.
Remarkably, CGH Earth puts preserving the environment as Priority Number 1, followed by "preserving the social and cultural values of the local people whose land we share and whose talents we employ." To this end, healthy—and deliciously prepared— cuisine is served in its restaurants, showcasing organic sourcing as much as possible, and fresh Kerala seafood. Its spa uses organic and natural products. Monsoon rainfalls are caught and stored in a special "well" and this water flushes toilets and irrigates landscaping. Solar panels heat water, and kitchen oil goes for biofuel. Plastic is all but banned. Natural cleaners are used. No pesticides. Brunton even has its own sewage treatment facility.
All these good green things aside, the magic of Brunton is the mood it invites. Close your eyes. From the cool of your private balcony or while sipping a milky sweet Malabar coffee on the green terrace lawn at water's edge, against muffled sounds from the markets and ferry jetty just over the high wall that encloses the property, you are transported back in time, to the British Raj and beyond.
Another Fort Cochin eco-friendly lodging recommendation is discretely tucked away from the busy harbor, on a quiet lane called Parade Road. The Malabar House, an award-winning, art-filled, colonial-era villa with just 17 guest rooms, certified by Green Globe (a leading standard-bearer of green hotel practices), and a member of the Relais & Chateaux luxury boutique hotel group. It's worth a visit just for its excellent courtyard restaurant and tapas wine bar (both of which offer organic selections, and you won't find a better wine selection in town). Nearby, the same green stewardship is practiced at Trinity, an even more intimate property under the same ownership—just 3 very plush suites that playfully mix contemporary style with vintage Indian works of art.