|
Agua Muy Potable
|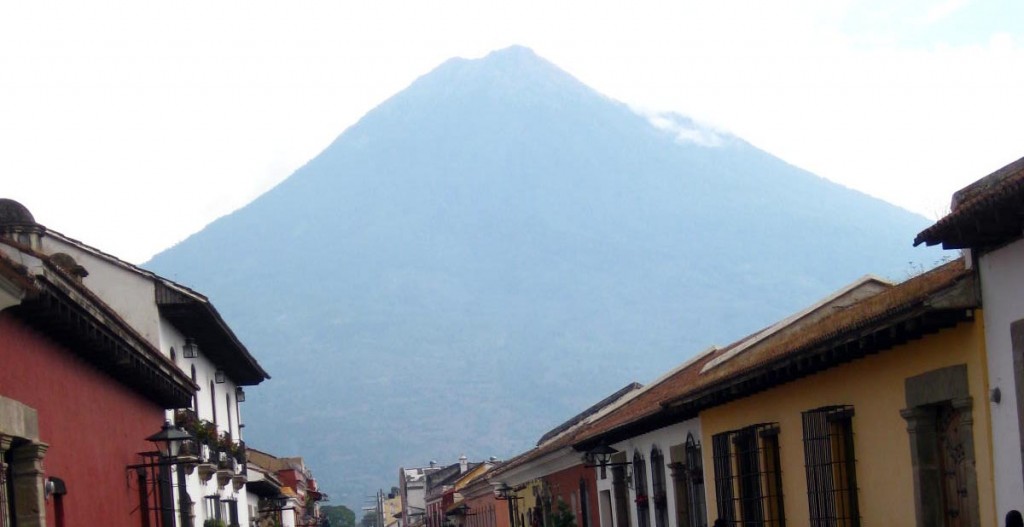 Chocolately organic coffee and colorful Mayan handicrafts aren't the only highly prized products from Guatemala's UNESCO World Heritage town of La Antigua. Nearby, on a finca(ranch), is its greenest spot. For here, day after day, the greatest environmental threat to the health of Guatemala—and the entire underdeveloped world—is combated. We're talking safe and affordable drinking water. Water without resort to that scurge of the earth and seas, the plastic bottle. In this country alone, 75% or more of water in rural areas is contaminated. From that flows disease and a constant threat to all but especially to children.
It's called the EcoFiltro. It's ingeniously simple. Pots from local clay mixed with pine sawdust and fired in a brick kiln are coated in colloidal silver, a powerful natural anti-bacterial. The pot is placed inside a heavy-duty bucket that has a spigot near the bottom. This gravity-based filter traps bacteria, parasitic cysts, fecal residues, smell and color. Water from a mud puddle emerges cool, clear and pure at the rate of 2 liters per hour. A man named Dr. Fernando Mazariegos invented the EcoFiltro more than a decade ago, and today Philip Wilson, a 41-year-old graduate of the Wharton School of Business, oversees production of 2,500 filters a month. The World Bank has twice bestowed awards for sustainable technology, and NGOs and other charitable organizations have purchased them for use in poor areas worldwide. They cost less than US$35 and last a year; replacements are only US$22.
Wilson wants to reduce the "plastic footprint" in Antigua by stationing his units for free bottle refills in heavily trafficked locations throughout town. We saw our first EcoFiltro at the small posada where we stayed on a recent visit; it offered bottle refills and solicited donations to provide filters to local families.
Says Wilson: "My vision is to provide pure and safe drinking water to anyone and everyone who needs it. We have a simple process that is ecologically clean and green, with no moving parts and minimal maintenance and costs. Our only need is for a larger factory."
You can help achieve this vision. Donations are gratefully accepted via the Ecofiltro website.