|
Jamaica Green, Mon!
|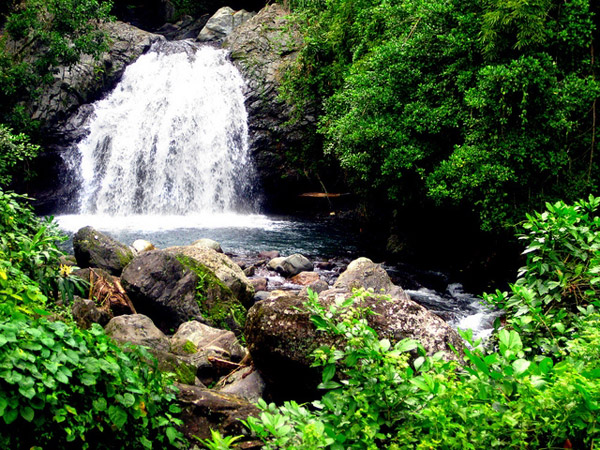 Located nearly at the center of the Caribbean Sea, Jamaica has long been a mecca for tourists. However, a new breed of vacationer is now targeting this sun-kissed land. Increasingly, travelers with a keen sense of environmental responsibility are seeking out green vacation opportunities here. By choosing your transport, accommodation and activities carefully, you can enjoy the mountains, diving reefs, palm-fringed beaches, mountains, fishing villages and cosmopolitan pleasures of jammin' Jamaica with a clear conscience.
After booking your flight to Jamaica—deals on cheap air fares are almost always available—you need to think about where to stay, and a great option for the green traveler is to look for hotels that participate in the Travelife Award Scheme. Travelife was set up to address the issue of sustainability with suppliers of hotels, excursions and transport. It audits these suppliers and, if they meet the required standards, they are certified with an award ranking. In the Montego Bay area of Jamaica, for instance, the Secrets St James Hotel has received a Gold Award, meaning it has taken advanced sustainability and environmental actions.
By far the greenest ways to get around this tropical paradise are on foot and by bike. The Blue and John Crow Mountains National Park is perfect for adults and kids age six or higher who want to stretch their legs or test their skills on two wheels. Visit the north side of the park to try an eco-award-winning hike around the Rio Grande Valley, or if you are feeling brave, set off up to the 7,400-foot Blue Mountain peak. There is also a Blue Mountain Trail for cyclists to enjoy.
Nature is always green
Another excellent green tourist destination is the Rainforest Adventures park in Ocho Rios. It's part of the environmentally friendly Mystic Mountain attraction, and a rain forest adventure with a difference. The tour lets visitors get up close and personal with the area's ecosystem. While there, you might also enjoy the SkyExplorer, Bobsled Ride, Canopy Zip Line and Mystic Waterslide attractions as well.
By putting a little thought into your next trip to this fabled island in the Caribbean, you can also enjoy fabulous eco-friendly adventures.