|
Green Travel News
|
Envision Festival returns to the breathtaking shores of Uvita, Costa Rica, February 26 through March 1, 2015.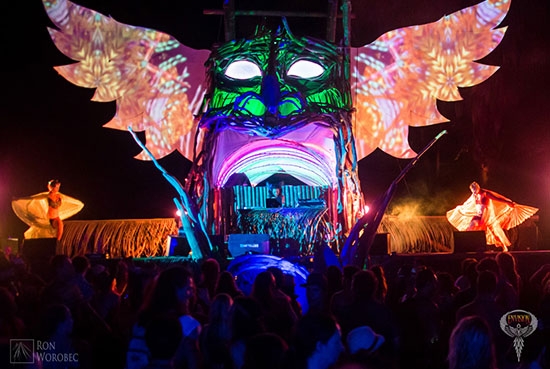 Co-founded by organic entrepreneur Steven Brooks (Kopali Organics, Kopali Communities), Envision, now in its fifth year, brings together renowned international DJs, world-class yoga teachers, eco-adventure and more—all with an underlying commitment to environmental sustainability. Organizers estimate 5,000 attendees this year, about the same as in 2014.
Aiming to be a "truly regenerative event," Envision has created a sustainability plan covering a broad spectrum of eco-initiatives, including energy production (solar-powered, rechargeable batteries and energy-efficient lighting), resource conservation (such as rainwater collection) and extensive education programs for eliminating attendee-generated garbage known as MOOP (Matter Out Of Place)—that is, if it doesn't belong there, clean it up!
Envision Festival Action Day, scheduled for February 25 (the day before the party begins), will bring together nearly 1,000 volunteers to renovate three Uvita schools, plant fruit trees and paint murals.
Envision has also partnered with Community Carbon Trees, and will contribute 5 percent of ticket receipts to support conservation programs and carbon offsets.—Michael Straus, Senior Editor