|
Concertos in the Key of Eco
|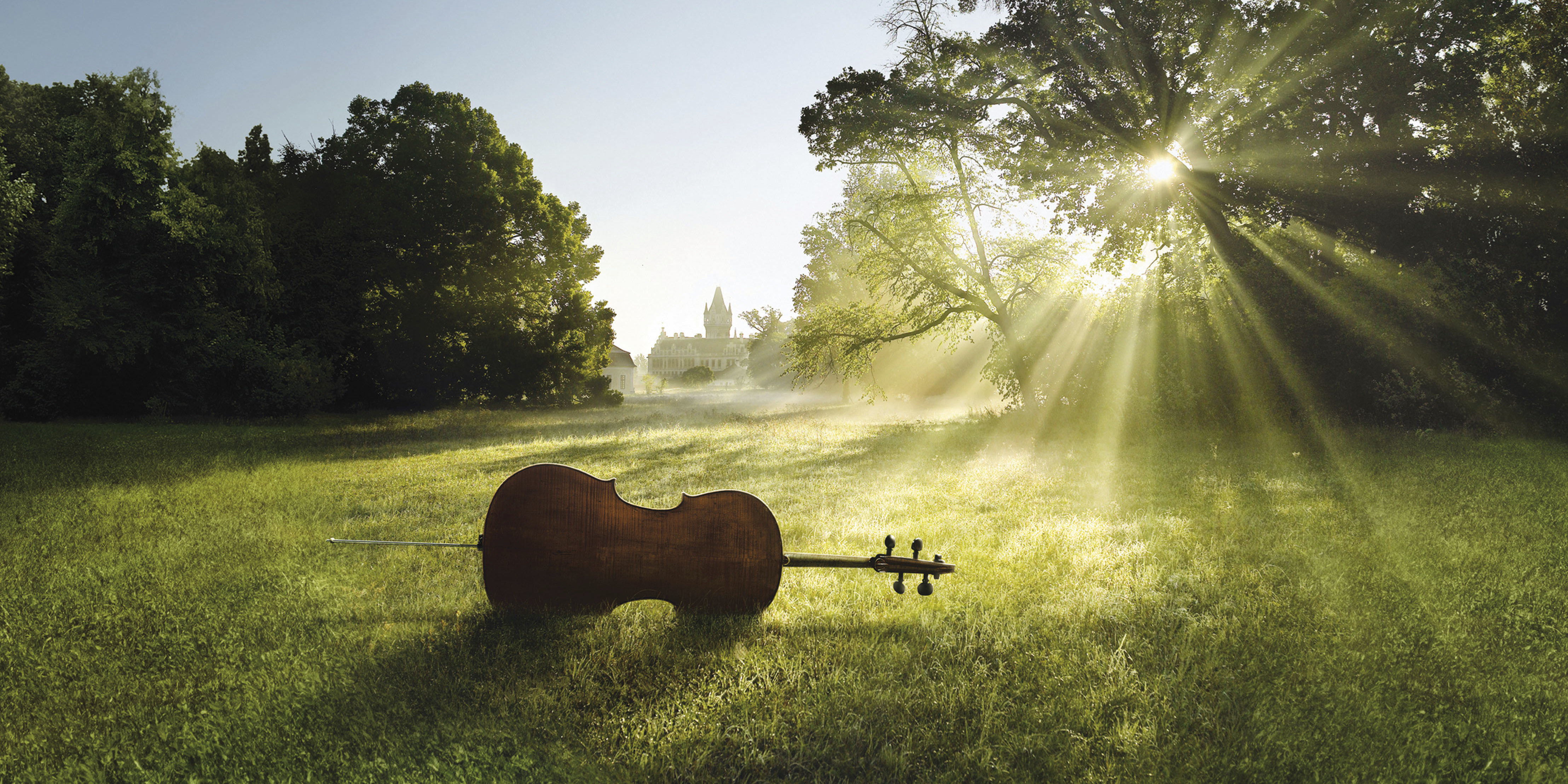 There is arguably no worse place to spend a summer vacation than the major cities of Europe, which are hot, overpriced and teeming with tourists. There is, however, a smart alternative: Follow the locals to the countryside, where the world's greatest orchestras and classical stars offer sublime musical experiences in cooler, calmer, eco-friendly settings.
Summer festivals offer more than an escape. Historic venues like castles, cathedrals and opulent palaces add romance, resonance and a unique visual appeal to the music. Creative programming takes advantage of the surroundings, integrating performances with natural wonders that in many cases helped inspire the composers. And for green travelers, even festivals based in the cities can serve as gateways to exploring environmentally attractive areas.
Given Americans' notorious insularity and lack of language skills, finding these festivals presents no small problem. This is what prompted the launch of Festival Europe, an annual guide to not only the best of the fests, but those that want international audiences and make themselves easily accessible with English-language web pages, online ticket sales and tips for travelers. As a music writer who covers the European classical scene year-round, I also keep a critical eye on the performers, looking in particular for quality players who rarely if ever tour in the United States.
This year's edition offers 65 choices from the heart of the European music belt, a swath that runs from Scandinavia, through the British Isles and Central Europe, down to the Mediterranean shores of Italy. Beginning at this point in early summer, here are some of the most appealing for green travelers.
1.
LJUBLJANA FESTIVAL
Ljubljana, Slovenia
June 17 – September 13
A very good anchor for a trip to the greenest country in Europe, with mountains, coastline, wine regions and organic-themed accommodations all within a few hours' drive of the capital city. The relaxed two-month schedule of the Ljubljana Festival, this year, featuring a bracing mix of music, dance and opera stars, allows plenty of time for leisurely sightseeing excursions or thrilling outdoor recreation.
2.
STYRIARTE
Graz, Austria
June 24 – July 24
Graz's Styriarte offers a pleasant low-key alternative to more popular cities like Vienna and Salzburg, but the real attraction here is Styria, the greenest state in Austria. The festival offers a good start on exploring the area, with a number of matinee-and-picnic programs and an ambitious hike through the scenic Teichalm alpine pastures that includes several musical interludes.
3.
KUHMO CHAMBER MUSIC FESTIVAL
Kuhmo, Finland
July 10 – 23
A remarkable event that brings some of Europe's finest chamber players to the very edge of civilization. For Kuhmo Chamber Music Festival-goers, it's an opportunity to play in the many pristine lakes or roam untamed forests by day, and hear very good programming at night. In keeping with the intimate atmosphere, most days end with both musicians and listeners gathered around an open fire in the courtyard of the festival restaurant.
4.
HERRENCHIEMSEE FESTIVAL
Lake Chiemsee, southern Germany
July 12 – 24
A rare meeting of the artistic and natural worlds: On an island in a resort lake in Bavaria, Herrenchiemsee Festival concerts are held in a breathtaking palace surrounded by a nature preserve. The programming and players are good, but it's the unique features, from the ferry ride to the island to the alpenhorn performances outdoors at intermission, that make attending concerts at this festival a special experience.
5.
FESTIVAL MESSIAEN
Pays de la Meije, France
July 23 – 31
Set in the rugged mountain area that inspired much of the later work of French composer Olivier Messiaen, Festival Messiaen offers modern music in spectacular settings, including an outdoor orchestral concert at 8,000 feet. This year's schedule also includes a guided hike up a glacier and a bird-watching walk, along with rarefied chamber music performances in historic churches and chapels.
6.
GRAFENEGG FESTIVAL
Grafenegg, Austria
August 19 – September 5
Set in a large park that has been developed as an arboretum and sculpture garden, the Grafenegg Festival stage hosts some of the brightest stars in classical music. A surrounding wine region and an elegant restaurant onsite ensure that no taste is left unsatisfied. Be sure to check the Grafenegg schedule for the remainder of the summer, which in many ways is as good as the festival.—Frank Kuznik, Contributing Editor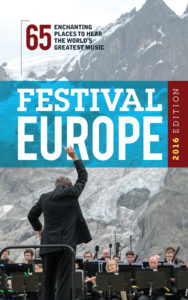 For more on these festivals and detailed information on 59 others, pick up a copy of Frank Kuznik's Festival Europe 2016.
Opening photo by Alexander Haiden.