|
Sleeping, Eating, Doing
|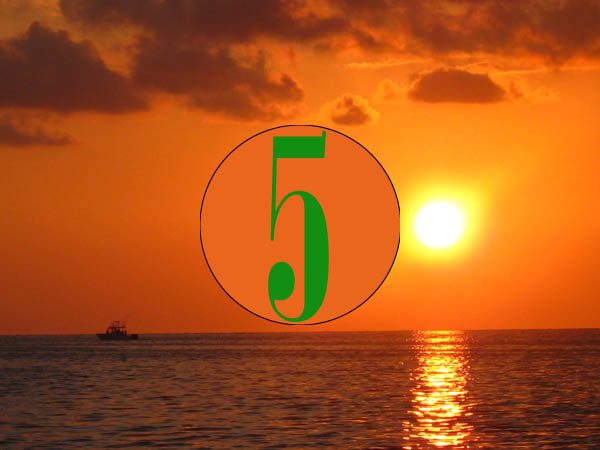 In this fragile ecosystem, going green is not just nice—it's necessary. Here are our top picks for an unforgettable green visit to the Florida Keys.
1.
Among the many shades of green when it comes to lodging choices, we especially adore Key West's best escape-from-it-all inn, the Gardens Hotel. Sleeping.
2.
In Marathon, the Turtle Hospital is the world's only licensed veterinary facility devoted solely to treating injured and sick sea turtles. They've successfully treated and released more than 1 thousand of these amphibian marvels since 1986.  To mark Earth Day 2010, a rejuvenated 200-pound loggerhead named Pal was sent on his way. You can tour this great facility and even feed  the patients. Doing.
3.
Where to find the best local, organic food in the Keys? DefinitelyKey West. We head straight for a swell little café called, well, The Café. Eating.
4.
The Keys are the hottest dive and snorkel destination in the continental U.S., and you'll know why as soon as you take the plunge. But please do the reefs a huge favor. Sign on with a certified Blue Star dive cruise. Dive operators in this program must be actively involved in reef conservation and promote responsible tourism and in-water etiquette. Doing.
5.
Our last pick is a green two-fer! First of all, you did come to the Keys for those waters and that sand, right? So start your day by heading for Bahia Honda State Park, at Mile Marker 37—524 acres  fringed by sandy beaches  (Sandspur is our pick) and deep waters close enough offshore for fine swimming and snorkeling. Take a picnic and stake out a shaded table beside the water. Rent a sea kayak or snorkel gear. You can even camp or reserve a cabin that sleeps 6. Then … when you're ready for a break from the beach, continue on down to Key West. There, the Florida Keys Eco-Discovery Center celebrates the Key's magnificent ecology, land and sea, and why we need to preserve it. There's even a mock-up of Aquarius, the only undersea laboratory dedicated to marine science. Doing.