|
How to Go Eco
|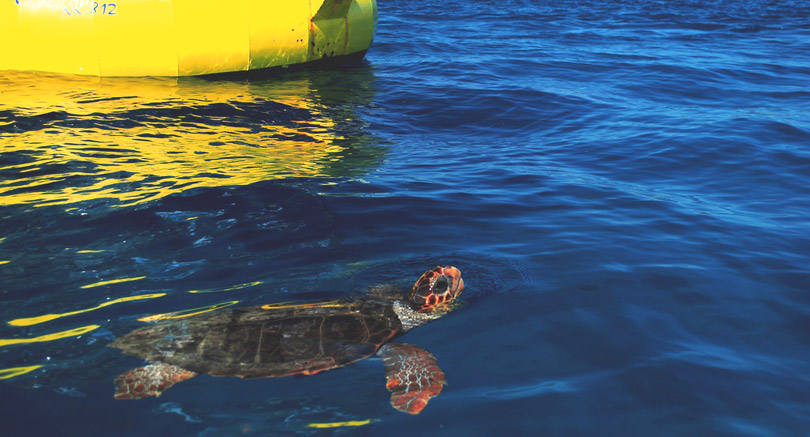 Perhaps most famous as Western civilization's birthplace of democracy, philosophy, literature and science, Greece is one of the world's most historic and culturally rich countries. Today, though, most travelers come to its shores for more hedonistic reasons—to feast on fresh seafood, relax on an idyllic island, swim in the turquoise water or just go out at night and party. That's okay. Hedonism is a Greek concept too. The idea that pleasure is the highest good is said to have been espoused first by Aristippus, a student of Socrates. 
But we say one of Greece's greatest pleasures is its natural beauty. Thankfully, ecotourism is a growing industry in Greece, and there are plenty of destinations and attractions that are sincerely committed to protecting this country's stunning environment. In fact, it's easy to spend some time abroad in Greece, enjoy everything it has to offer and leave the environment perfectly intact.
 Two of our favorite green destinations:
Corfu
Even though tourists often come to Corfu for its coastlines, this island in the Ionian Sea at Greece's northwestern frontier is one of the nation's greenest destinations thanks to its lush vegetation. This is not your stereotypical Greek isle of arid landscape and whitewashed buildings. Hiking, horseback riding, mountain climbing, kayaking, cycling—you can do it all here. Along the way, savor the local produce—even bananas can grow in the mild Mediterranean climate—walk among olive groves and sample some wine made the traditional way.
Zakynthos (

Zante)
Another eco-treasure of the Ionian Sea. Head for the unspoiled beach at Gerakas in the National Marine Park of Zakynthos, which was established in the Bay of Laganas in 1999 to protect the plentiful flora and fauna, particularly the loggerhead turtle. No tourists are allowed onto the beach before sunrise because these endangered creatures come here to lay their eggs.
Other green attractions:
Explore the forest
All over the country you'll find areas listed as Preserved Natural Monuments, which are usually forests of some kind. From cedar in Kynouria and primeval in Rodopi to aquatic plants in Evia and broadleaf evergreens in Sapientza, there are forests of nearly every description to choose from where you can roam free to your heart's content.
Observe the wildlife
Greece is home to over 450 species of birds, more than half of which are endemic. To see these colorful (and often shy) creatures, bird observatories have been set up in aquatic and mountain shelters, like those at Lake Kerkini and the Nestos Delta. 
Because Greece relies so heavily on tourism, many of its hotels, resorts and operators do make a concerted eco-effort. And several regions work hard to preserve the country's natural landscape and native wildlife. For more great green options in Greece, consult our Greece Destination Eco-Guide.  
Images by luke wes and rosemary dukelow, used under Creative Commons license.