|
Sweet Green Sleep
|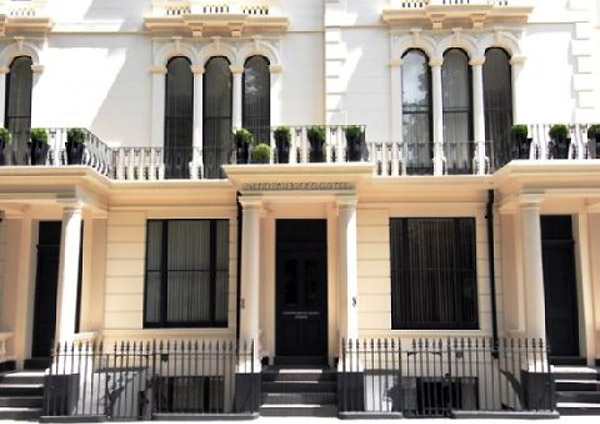 London is not a cheap date, but she's soooo worth knowing. Get to know her more intimately—culturally speaking, of course— and save money at the same time by lodging in a London bed and breakfast. They're not only cheaper than cookie-cutter hotel rooms, B&Bs are often family run, so the staff is eager to make you feel welcome and happy to share their insider knowledge about the city. You'll get a bit of that homey feeling of what it's like to be a real Londoner. There are hundreds of B&Bs, and they're all over the city. And for an even healthier and conscientious stay, seek out a B&B that's green—one that follows as many eco-friendly practices as possible.
In particular, look for:
Organic food sourcing. You might be surprised to know that certified organic farming began in the United Kingdom before it did in the U.S. The Soil Association, a nonprofit charity, was founded in 1946 by a group of farmers, scientists and nutritionists and remains to this day the UK's leading organic certifier and advocate for the "direct connection between farming practice and plant, animal, human and environmental health." Thus, although England still imports most of its food, there is a great deal of awareness about organic sourcing and a growing local organic farming movement. Prince Charles is a leading proponent, in fact. Bottom line: ask your B&B innkeeper if your "free" breakfast includes organic, sustainable and local ingredients. You will at least be served coffee or tea, fruit juice and your choice of cereals; the best places offer the "full English breakfast": eggs, bacon, sausage, beans, tomatoes, mushrooms and toast.
Green cleaning. In the beginning, green travel was conceived as a way to be less harmful to the planet while vacationing. Oven time, its definition expanded to include benefits for local communities and workers. Now it's become clear that eco-friendly travel is also best for you. It's healthier when you sleep in rooms that haven't been cleaned with toxic products!
Green amenities. Are the soap and the other bath amenities made of organic or at least natural ingredients? Is the drinking water filtered, and not offered in plastic bottles?
One more consideration:
Getting around. London's huge and spread out. Even in the very center, you will still need to use public transport, which of course is much less polluting than a private rental car. The subway, the London Underground, and other public transport makes it easy to get around, and you can purchase a one-day travel card. Besides, having a car in London, especially in or close to the center, is a frustrating hassle because of the many parking restrictions and charges. There is a daily £10 congestion charge (from 7 am–6 pm Monday-Friday) for drivers traveling into certain central areas of the city.
Most of us can easily conjure a mental picture of that ideal English bed and breakfast: charming, quaint, homey, run by characters who seem straight from Downton Abbey. To this wish list, we add this one more quality: a green London B&B.—Wayne D., blogger