|
Green Travel News
|
The cruise line industry is making huge strides "to safeguard the environment for future generations through responsible practices and continuous innovation," according to the world's largest cruise trade group.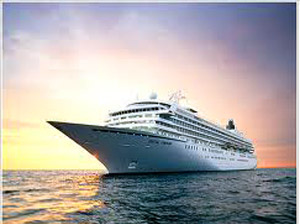 Christine Duffy of Cruise Lines International Association (CLIA) says its member lines have a vested interest in protecting the environment—not only because it's the responsible thing to do, but also because clean oceans and beaches are essential to the cruise experience.
International environmental standards for the cruise line industry are established by the International Maritime Organization (IMO), a United Nations agency, as well as national laws of countries where cruise ships visit. But Duffy says CLIA members go even beyond what these standards require.
"The cruise industry has invested extensively to develop and implement a wide range of new technologies that protect air and water quality and increase energy efficiency," continues Duffy.
Areas of special focus are wastewater treatment, emissions reduction and the development of new technologies to further reduce the environmental impact of cruising. Innovations include using recycled hot water to heat passenger cabins, special window tinting to keep passageways cooler while using less air conditioning, and switching to low-energy LED lights which last 25 times longer, use 80 percent less energy and generate half as much heat. All of these efforts also reduce air emissions, as does utilizing exhaust gas scrubbers, developing engines that run more efficiently and increasing the use of shore power to enable shutting down ship engines while in port.
Working with the IMO, the United States and others countries, CLIA has participated in the development of consistent and uniform international standards governing waste management that apply to all member ships that travel internationally.
Many CLIA member lines also offer programs to raise passenger awareness and to encourage them to conserve energy by recycling and preserving energy like they would do at home.
Additional initiatives and practices in place at CLIA member lines include:
Advanced wastewater treatment systems that can produce water cleaner than most wastewater treatment facilities in U.S. cities
Solar panels on ships
Fabric bags—including laundry, dry cleaning and shoe shine bags—in lieu of plastic bags
Ecological, non-toxic, slick hull coatings that save fuel usage
Reclaimed condensation from shipboard air conditioning units used to wash decks
E-tickets to deliver cruise documents to guests electronically
High-efficiency appliances, including TVs, coffee makers, ovens and dishwashers
Self-generating water, including drinking water, used onboard.
The cruise industry further highlights its environmental efforts through the recently launched Cruise Forward initiative, which showcases specific examples of how "cruise lines across the globe are actively working to reduce the overall environmental impact of cruising and preserve and protect pristine oceans, beaches and ports."