|
Green Travel News
|
Starwood is launching a new luxury "lifestyle eco-brand" called 1 Hotels & Residences, with three openings scheduled in the next 24 months. The initial locations will be South Beach, Fla., and New York City.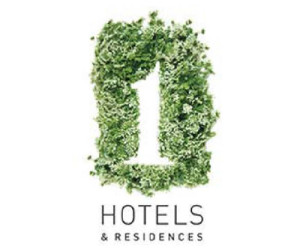 "The 1 Hotel name reflects my belief that there is only one world; that together we have a responsibility to take care of our planet for the benefit of future generations," said Barry Sternlicht, chairman and CEO of Starwood Capital Group, parent company of Starwood Hotels & Resorts.
The new brand is conceived as "the first ground-up, luxury eco-design and living hotel concept [that] will marry responsible travel with sophisticated taste." Starwood intends to "celebrate nature in its interior and exterior design and offer farm-to-table dining and other ecologically responsible amenities as well as distinctive green services." Each property will be built using LEED-certified building standards, including the adaptive re-use of raw materials wherever possible.
The 1 Hotel & Residences South Beach will open in early 2014; The 1 Hotel Central Park, located on 58th Street and Sixth Avenue, will open in the spring of 2014; and The 1 Hotel Brooklyn Bridge will open in summer 2015. Additional 1 Hotel properties will open internationally, with the first location expected to be in Marrakech, Morocco.
The 1 Hotel & Residences South Beach will be in a 1970s building that is being renovated and redesigned with new systems to achieve LEED certification. It will feature 417 hotel rooms, four swimming pools (including the largest pool in South Beach and a rooftop pool), a spa and large fitness center, private beach amenities and a variety of entertainment and dining destinations, including a new farm-to-table restaurant. As the first branded residential property tied to the new 1 Hotel brand, the project will also include 163 private residences, ranging from one-to-four-bedrooms, as well as duplex homes. Residence owners will have a private lobby and arrival courtyard and concierge, as well as access to 1 Hotel services.
1Hotel is the second green hotel brand created by Starwood. The first, Element, was launched in 2006.