|
Maharana of Eco
|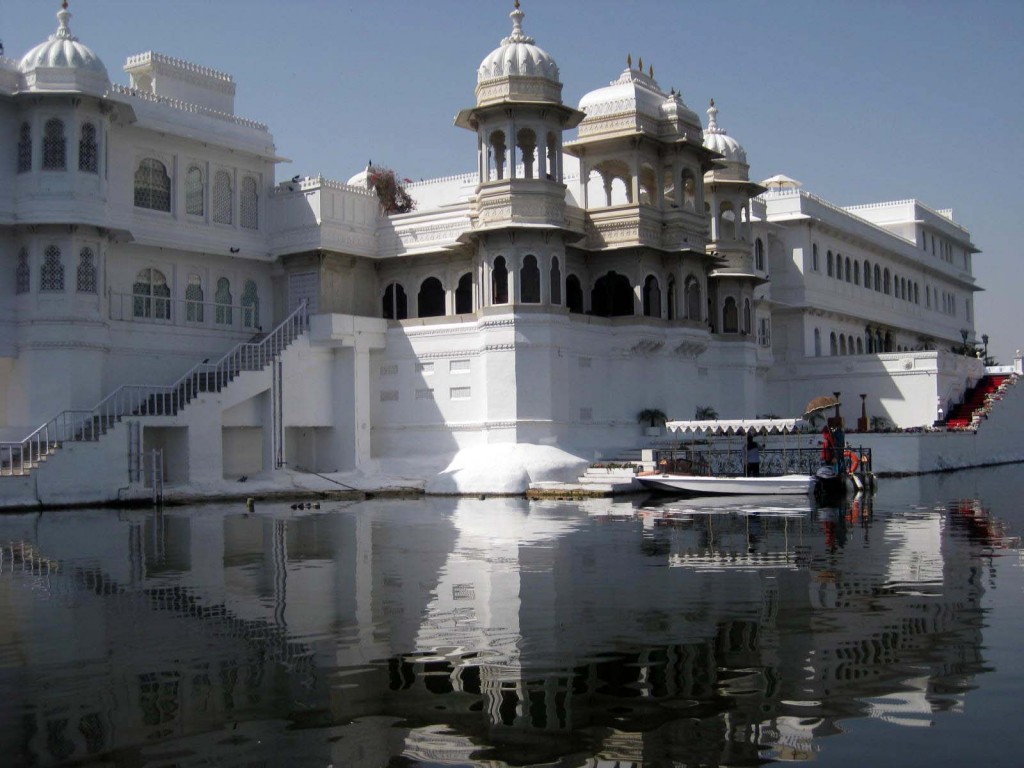 Rajasthan is famous for its palaces. These fabulous fortresses scattered across this storied, and still fascinating, state of India remain as monuments to the enormous wealth and regal whims of their original occupants, the absolute rulers of these erstwhile feudal domains. But the palaces of southwestern Rajasthan, on placid Lake Pichola in Udaipur, hold special fascination for the green traveler. They represent both a glorious past and a promising future.
Udaipur became the new seat of the feudal kingdom of Mewarin the mid-1500s. It took its name from its first maharana (not maharaja, you are pointedly told—the rana suffix denoting a king who never succumbed to conquest). He was Udai Singh II. Today his heir, Shriji Arvind Singh Mewar, still resides in a portion of the massive Udaipur City Palace as the 76th maharana in the dynasty. This makes him a man of history, the latest in what is undeniably among the longest continuous line of royals in the world. But this maharana is also a man of tomorrow. In 2005 the charitable foundation he heads was recognized by a European organization for its pioneering work in solar-powered transportation. More than 2 dozen prototypes for solar vehicles—water taxis, auto rickshaws, motorbikes—are on display at the City Palace. He's organized international solar rallies on the roads of Rajasthan, and has made it his goal to make Udaipur a solar city and Lake Pichola a fossil-fuel-free zone. He's also shown great interest in electromagnetic force fields within his palace, working with a company called Environics to neutralize "negative environmental radiation" that, it's claimed, has yielded a healthier and more productive home and workplace for the majarana, his family, and the many who work and visit here. The maharana's sole heir, a daughter, is actively involved in the City Palace Shop, which retails artisan crafts, jewelry and reasonably priced clothing made by Anokhi, an "ethical and environmentally friendly" company.
Welcome to the pleasure palace
There are island palaces on Lake Pichola. One of these was built more than 2½ centuries ago by a Mewar prince who, according to local legend, had been told to stop partying with the ladies of his harem at his father's sumptuous getaway on another island. So he decided to build his own pleasure palace. The foundation stone was laid in 1743. It later became the summer residence for the Medwar family and now consistently ranks as among the world's best and most romantic hotels, the Taj Lake Palace. And like all properties in the Taj group of hotels, resorts and palaces, this one is climbing the levels of green certification by EarthCheck, a leading global green hotel certifier. That means you can be assured of earth-friendly cleaning, energy-saving systems, ecologically sound waste treatment and much more. The restaurants not only serve cuisine worthy of the best luxury lodgings in India, they source their ingredients with care and practice excellent hygiene. The hotel conducts several programs to benefit and involve the Udaipur community.
Beyond this, a stay at the Taj Lake Palace will demonstrate in the grandest possible fashion our conviction that green travel can, and must, be great travel. This is royal India. As you admire the frescoes, sculpted stone and decorative gilt moulding, exquisite artifacts and chandeliers, carved and inlaid furnishings, the many pavilions, ponds, patios, gardens and fountains, you can imagine yourself a personal guest of the maharana (whose charitable foundation still owns the property). With the imposing City Palace and the maze of Udaipur across the lake and the Aravallis, the oldest fold mountains in the world, in the distance, your regal retreat is still devoted to pleasure—even if this consists now of being showered in rose petals at your arrival … lazing at what must be one of the most exclusive swimming pools on earth, attended to by pretty ladies in silk saris and handsome young gentlemen in nehru-necked long jackets … or basking in the nightly Rajasthani music and dance in an intimate and elegant interior courtyard where once the maharanas did the very same.
Green Traveler Guides is an award-winning green travel website and e-book publisher.