|
Ireland's Autumnal Delights
|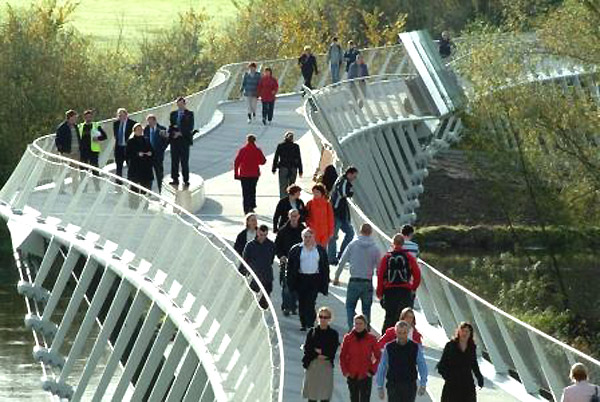 With the summer season coming to a close and the year-end on the horizon, now would be a perfect time to enjoy an autumnal escape, before the madness of the holiday festivities creep up on us good and proper. While a visit to Ireland is a fabulous idea no matter what the time of year, autumn provides some wonderfully mild temperatures and beautiful sights ready for you to embrace. And embrace them you should—in the eco-friendly way.
As Ireland's first City of Culture, Limerick is home to plenty of diversions and attractions, and booking yourself into your choice of Limerick hotels will allow you to appreciate what the city has on offer while also placing you in a prime position to enjoy the stunning city and countryside on its doorstep.
Green travelers have special reason to rejoice in this magical slice of Ireland: from the historical attractions to the shopping opportunities, the city's charms can be enjoyed on foot or rented bike. For example, a visit to the 13th-century King John's Castle or one of the Angela's Ashes walking tours to tread in the footsteps of bestselling author Frank McCourt as he struggled in his youth with poverty, family issues and his own quest for happiness.
Something for all tastes
If weather permits, let a guide from the Limerick Civic Trust take you on a walking tour of historic Limerick. Choose from tours of the Georgian Quarter, People's Park, Georgian houses and gardens, the North Munster Masonic Centre or medieval Englishtown. Prefer to go it alone? Take a stroll along the Garden Trail or stop by a traditional pub for a snack or a cup of hot chocolate. If you're traveling during a school break with the kids, take advantage of family-friendly attractions such as the Curraghchase Forest Park, where you can encourage your little ones to do tree rubbings, collect twigs or jump in the mounds of golden leaves. Alternatively, stop by St. Mary's Cathedral or spend a few hours immersed in the various exhibitions and artifacts housed within the popular Hunt Museum.
From spa days to a day at the races, there's something for all tastes in Limerick. So start with this list of 50 things to do in Limerick, then add your own serendipitous discoveries.
Whether you choose to travel with the kids or you embark on an adult-only break, Limerick will welcome you with open and eco-friendly arms this autumn.—Catherine M., blogger
Photo: the Living Bridge, University of LImerick