|
Green Travel News
|
'Tis the season for looking ahead to 2013. Here are eight New Year's resolutions to enrich and broaden the horizons of any green traveler.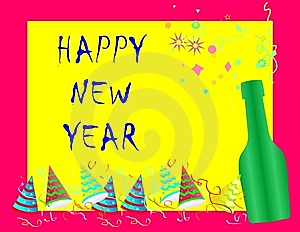 Try a local delicacy. Example: On the Croatian island of Cres, you can go on a truffle hunt, visit an eco-center, then wallow in trufflemania at the Croatia Truffle Festival.
Learn about an endangered wildlife species. Example: Along Australia's Great Ocean Road, stay at an eco-lodge that serves organic meals and take guided bush walks observing kangaroos, koalas and birdlife. Guests join the conservation team in vital research, assist with habitat restoration or care for injured and orphaned wildlife and species recovery programs. This adventure is called the Victoria Wildlife Conservation Experience.
Stay at a U.S. National Park Eco-Lodge. Example: Kenai Fjords Glacier Lodge is on a Native American-owned wildlife sanctuary offering views of Alaska's Pedersen Glacier and access to spectacular seacoast and abundant marine wildlife.
Learn about an ancient culture. Example: "Camp of the Hidden Treasure," a Masai community project on their 400-square-mile Kuku Group Ranch. Eco-Luxury Masai Conservation Safari puts you up in a Kenya eco-rated, gold-certified eco-lodge for just 16 guests. You stroll (rather than ride in a 4×4) the foothills of the savannah as well as learn cultural traditions from the Masai by visiting their homes, schools and medical clinic.
Practice yoga/achieve Zen in the rainforest. Example: Along Peru's remote Tambopata River, surrounded by Amazon jungle, Rainforest Holistic/Yoga Retreat is a retreat experience with a strong connection to plants, animals, earth and the river.
Experience an eco-architectural masterpiece. Example: Patagonia Safari offers trekking with the comfort of eco-chic geodesic domes built to take in solar and wind energy at Torres del Paine National Park, a World Heritage Site in Chile at the southern tip of the Andes.
Help preserve a bird habitat. Example: On the isolated Osa Peninsula in the southern corner of Costa Rica, one of the most bio-diverse regions of the world, Corcovado National Park is home to almost 400 species of birds and 140 species of mammals. Staying in the area helps the Costa Rica White Hawk Project purchase land so it remains untouched and accessible to the hawks, falcons, toucans, hummingbirds and other birds in this ecosystem. Check out the Hummingbird Birding Package.
Learn about an ancient tradition. Example: In Sweden's most southerly wilderness, the Swedish Timber Raft Adventure keeps a transport tradition alive when guests build their own timber raft to float down the River Klarälven.
Thanks for these green travel tips to Irene Lane of  Virginia-based Greenloons, an online resource "dedicated to inspiring people to think different, be different and travel different—in ways that help to ensure a more sustainable planet."