Cheers (the green way)!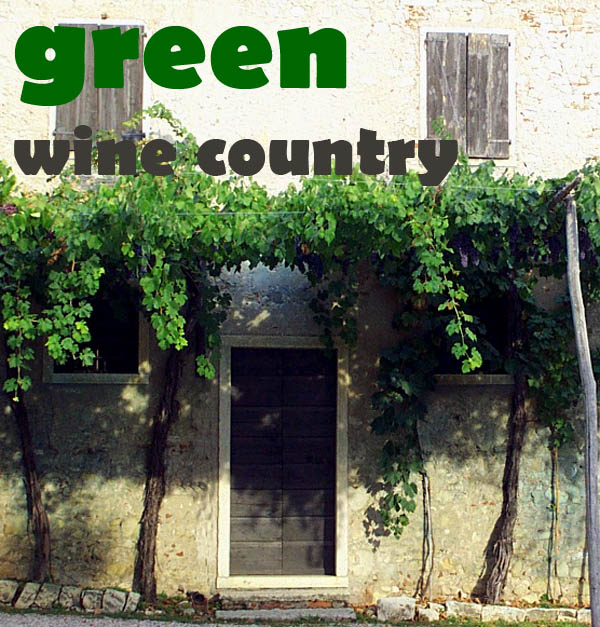 Rural lanes edged by floral color, row after row of leafy vines heavy with grapes. Indulgent days of tasting rooms, hamper picnics on wine estates and Michelin-worthy dining. Places of rest for the next day's discoveries that seem to have sprung from the pages of a glossy lifestyle magazine. This is wine country touring. Now we're making it even more pleasurable—and more healthy for you … and the planet.
Introducing Green Wine Country. A new regular feature of Green Traveler Guides that recommends where to tour, taste and stay on your next adventure in the world's great vineyards—the very best green options in wines and wineries, restaurants, lodgings, shopping, exploring. You'll want to bookmark it—and return again and again.
You can trust Green Wine Country to guide you inside the green wine world—because we've joined forces with a pro.
Leading our team of experienced green travel writers in Green Wine Country is Contributing Editor Roger Archey. Roger has trotted the globe in search of stories to tell and cultural experiences to share for over 35 years. He's made wine, and studied winemaking at Napa Valley College. (More recently, he explored the craft of artisan cheesemaking.) He's worked hands-on in the wine industry at the Napa Valley's leading marketing agency. For the past seven years Roger has led wine and food writers to Portugal to help explain the environmental importance of protecting that nation's cork forests and the benefits of natural cork , while at the same time sampling the best of Portuguese wine, food and hospitality. He's also involved in a U.S. wine cork recycling effort.
"We'll take you 'behind the green door' in wine country," promises Roger. "You'll learn a host of wine touring green tips and recommendations for planning your wine vacation. Welcome to Green Wine Country!"