|
Tips For A Green Resort Stay
|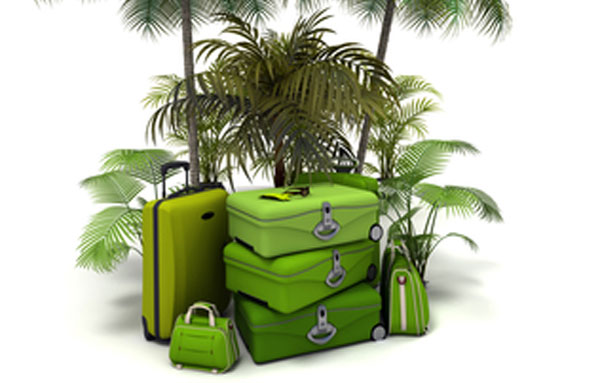 We love to travel together as a big family, and we even take my little brother with us. We choose overland travel because of the environmental concerns we all share. Although there are many people who support this type of eco-friendly adventure, some seem to forget all about the environment as soon as they arrive at their resort.
Your resort stay should be part of the responsible travel that you are practicing. Here are some easy-to-do ideas to remain true to your eco-friendly beliefs while making the most of your vacation:
Choose a green, eco-friendly resort. There are many resorts that are built from recycled materials or that use renewable energy instead of highly-polluting energy. It will be easier to make your stay eco-friendly when you know your resort or hotel shares the same concerns for the environment you do. Such resorts are part of the low-impact travel movement that is gaining more and more popularity every day.
Use eco-friendly transportation. Ground transport is not only cheaper, but it is also a lot less damaging on the environment than air travel. Over recent years, increased awareness of the importance of preserving the environment has led to some huge changes in land transport. Today's buses and trains are made to minimize the release of harmful agents into the atmosphere by using eco-friendly fuels such as biodiesel.
Handle linen and towels with care. When we don't have our towels washed unnecessarily, we are actually thinking about the energy, detergents and water used to clean them when they don't really need to be washed. Many resorts inform you about the impact on the water and soil of detergents—and about where you should leave towels to use again so the housekeeper knows not to take them to the laundry.
Reusable or refillable bottles. In most resorts, empty plastic bottles are thrown out (and not always recycled). These can include bottled bathroom items or other things that simply need to be put in plastic. Since you can't control that, you can at least use refillable water bottles instead of the disposable plastic kind. Plastic waste is one of those heavy-impact factors on the health of our environment. You just need to pay attention when you buy bottled items and make sure you can reuse those bottles for something else in the future.
Cool or heat only when you need to. We don't go on vacation to spend time in the room. We like to explore and take trips as often as possible. That's why it is an outrageous waste of energy to keep your cooling or heating turned on when you are not actually in your room. Therefore, make sure you turn off the thermostats as you leave.
Reusable shopping or storage bags. We always end up doing some shopping. And so we also need bags to store these items if they won't fit in our luggage. So we bring or buy reusable shopping bags. This is another small way to cut down on the plastic waste that pollutes the air, soil and waters everywhere in the world.
No disposable cameras. It's incredible so many people still take poor quality pictures with a disposable camera. Disposable cameras end up with all the other disposable things that contaminate the earth. Enjoy your resort stay and create unforgettable memories with a good digital camera you can use for years and years. Or just use your cell phone camera!
Enjoy A good meal at the restaurant. Staying in a resort allows us to be spoiled. But please avoid calling room service instead of going to the restaurant. Room service is not only expensive, but it is also highly polluting. It entails the use of all sorts of disposable packaging and related materials which may go straight to the trash after your meal.
We are faced with many situations where we are given the choice of poisoning the environment or not. It's up to us to help make certain that our great-grandchildren will be able to enjoy the wonders of this amazing planet, too. So next time you're thinking about going on a vacation, consider that every small gesture we make can add up to a lot if millions of us join in. Whether you are a pioneer or a follower, every effort is part of one great movement to preserve our global home.—Wayne D., blogger, age 12