|
Hikes And Bikes!
|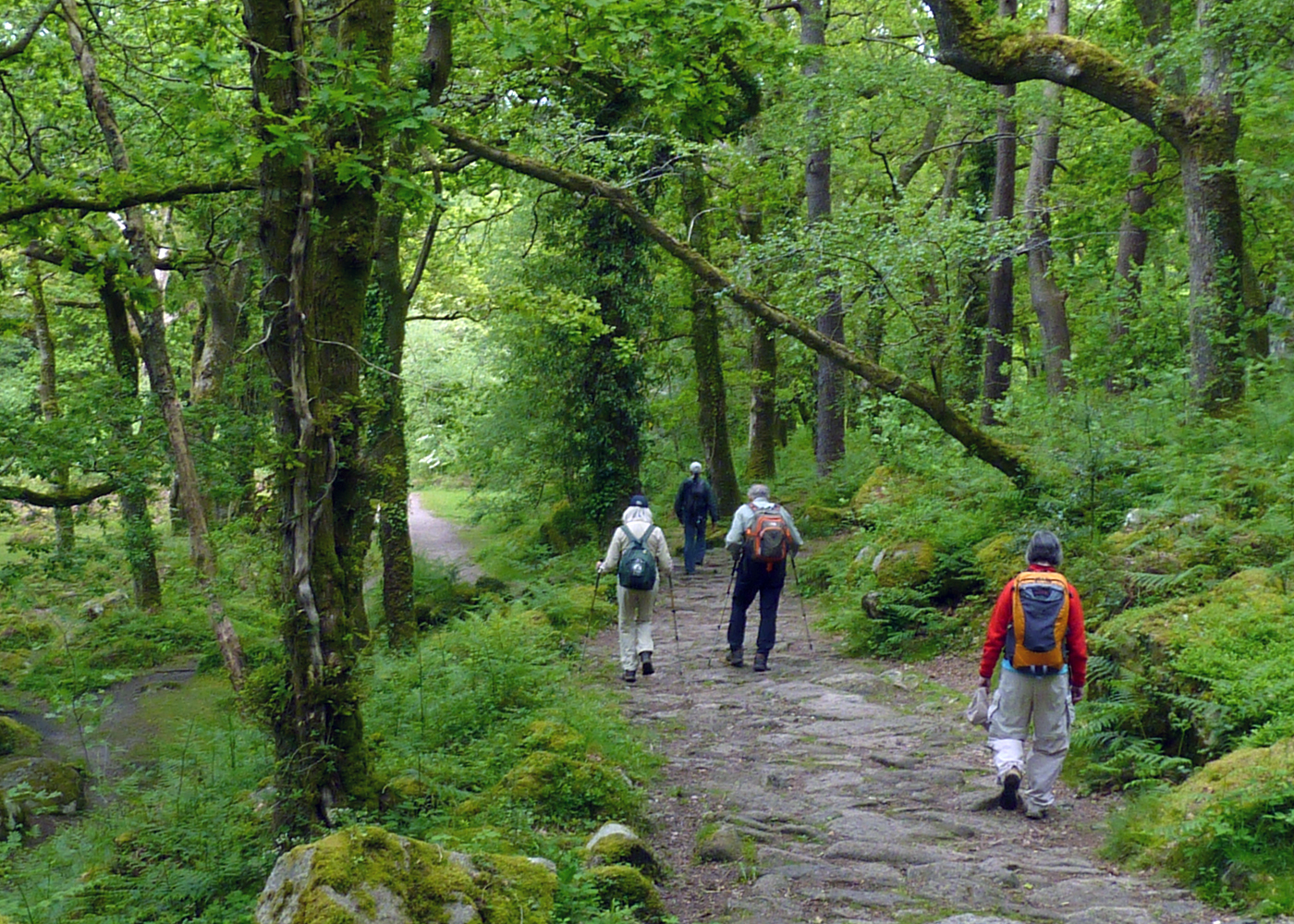 "To sit in the shade on a fine day and look upon verdure is the most perfect refreshment," said Jane Austen, and she's still so right. We're all in need of a healthy break from the stresses of modern life. Or from bucket-list travel, for that matter—where the brightly lit cities may lure us with their museums and cultural life, shopping and historical sights, but at a price. Congestion, pollution, hassle. Case in point: the United Kingdom. Urban centers like London, Edinburgh and Manchester are justly famous, but the UK is equally renowned for its magnificent natural beauty: "lowland heath, wild moor, towering peaks, dramatic gorges, sheer cliffs, gently rolling hills, sandy beaches, spectacular cliffs, quiet coves, rocky shores, sand dunes, saltmarsh and shimmering estuaries."
Those are the words of Landscapes for Life, the association for Britain's Areas of Outstanding Beauty, in recognition of their national importance and "to ensure that their character and qualities are protected for all to enjoy." There are 46 AONBs in the UK (33 in England, four in Wales, one which straddles the English/Welsh border and eight in Northern Ireland) and they cover 18 percent of the countryside.
In addition, the island kingdom boasts no fewer than 15 national parks. Britain's "breathing spaces," goes their official tagline.
Anyone who has visited these areas can testify how calming and relaxing they can be. This makes the UK's scenic countryside a fantastic place for a getaway. And an eco-friendly vacation to boot: the perfect way to explore and take in these astonishing natural surroundings and enjoy the clean, crisp air is by walking or cycling. Indeed, hundreds of designated walks throughout the country can be enjoyed, and scores of amazing cycling routes as well. The National Trust, founded in 1895 to protect Britain's glorious buildings, landscapes and coastlines, offers great guidance for hikes through ancient woods, dramatic clifftops, wild parklands, trails and landscaped gardens. As for biking, England's Forestry Commission, for one, sponsors nearly 700 miles of cycle trails to enjoy, from gentle family routes to bike-skills areas and adrenaline-fueled downhilling.
Undoubtedly the most famous walk on this ramble-loving island is Alfred Wainwright's famous 190-mile Coast-to-Coast Walk, from the Irish Sea to the North Sea through three national parks. It's been called one of the 10 best long-distance hikes in the world.
Among the best-known places to plan a memorable and eco-friendly country vacation in the UK are the Peak District and the Lake District. The former, situated mainly in the East Midlands county of Derbyshire, features luscious green hills and was the kingdom's first national park. The Lake District, in northwest England's Cumbria, is famed for the highest mountain in England and the deepest and longest bodies of water—and for inspiring the works of poet William Wordsworth and Beatrix Potter.
Other brilliant eco-friendly holidays can be had in Wiltshire, Surrey, Hampshire, Shropshire and Gloucestershire. After a rewarding day of fresh air, you'll find atmospheric—and, in various shades, green—country hotels and manor houses to retire to. When you book your country breaks with specialist vacation organizers, such as Great Little Breaks, you also benefit from discounts and packaged extras like park admissions and meals.
When next you think of Britain, remember its picturesque countryside. What better place in all this storied kingdom to fully unwind and recharge your batteries?
Photo by Diedre Butler for sierraclub.org.