|
Green Travel News
|
The first-ever Los Cabos Greenfest, March 27–29, seeks to raise awareness about saving the planet through music, fitness and wellness. Los Cabos is located at the tip of Mexico's 1,000-mile long Baja Peninsula.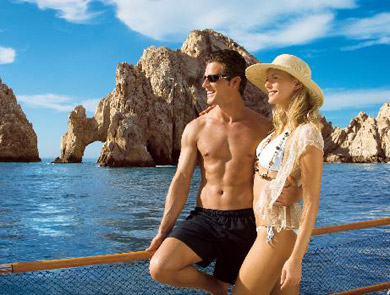 The event, a first in Mexico, will feature concerts, beach activities, water sports and pool parties, with all power generated entirely by attendees using bicycles. Waste from the event will be recycled and repurposed to reduce its carbon footprint, and a portion of the proceeds will benefit local nonprofit organizations.
"We hope this event demonstrates our commitment to the environment and positions Los Cabos as one of the most eco-friendly destinations in Mexico," said Eduardo Segura of the Los Cabos Tourism Board. 
In the words of Alejandro Vidal, the event's founder and organizer, "Every participant and attendee will leave Los Cabos Greenfest knowing they contributed to creating a more responsible and sustainable society."