|
Nepal's Green Massage
|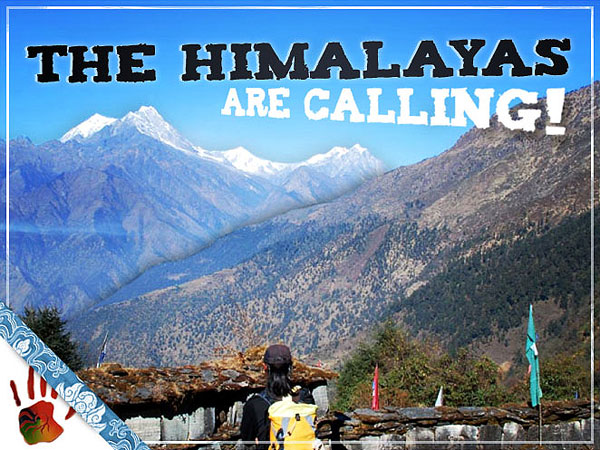 Can something as ahhhh-some as a massage be green? Why not? Our definition of green extends to experiences that give back, that are embedded in a local economy and directly benefit local people in need. If your massage does that, it's green. But I go even further. I say massage can even offer insight into a country's culture. I've had my muscles brutalized by Russian babushkii, my neck twisted by Thais and my organs rearranged by Indian swamis. But in my experience nothing compares to the green and truly phenomenal massage treatments of Himalayan Healers, at its seven spa boutiques in Nepal.
Where else can you be touched by an Untouchable?
That's right—these masseuses are members of Nepal's lowest dalit caste—traditionally called the Untouchables. They now use touch to heal physical traumas. And, in so doing, they heal their own traumatic past.
A legacy of discrimination
Rob Buckley, as a Peace Corps volunteer a decade ago, witnessed first-hand the horrible and frequent injustice suffered by the dalit, especially the most vulnerable: poor, uneducated women in remote villages. While made illegal several decades ago, the cultural tradition still exists, particularly within conservative villages. Untouchables are restricted to the most menial of labor, prevented from entering certain temples and schools, denied access to some water sources, and face discrimination, threats and violence to this day.
Determined to help, Buckley established Himalayan Healers as a social-entrepreneurship training center—and the first professional massage therapy school in Nepal—to provide opportunities for these women to start new lives. My heart cracks open as I hear their stories and watch these now-radiant women who've overcome more horror than I can even begin to imagine.
It hasn't been easy. Rob, himself a trained masseuse, began trading massages for frequent flier miles back in the States, gave away most of his "stuff," and flew back to Nepal to start building the project from the ground up. With dogged determination and the support of sympathetic Nepalis who knew Buckley's reputation as a staunch human rights defender, Himalayan Healers opened its first center in 2004. Since then scores of dalit women and men have become skilled in massage. The training itself is nearly free, work is guaranteed for all graduates, and these masseuses gain a trade that opens up employment opportunities that extend even beyond Nepal.
The world is watching
Rob tells me he's worked on a voluntary basis for the past seven years, taking out personal loans, turning down employment opportunities back home, and generating support from family and friends to continue this project.
Fortunately, the world is beginning to notice. Himalayan Healers was named Socially Responsible Spa of the year for 2010 by Asia Spa. And it was featured by CNN in its Top 28 Most Relaxing Spas in Asia.
Recently, Rob has created the world's first-and-only spa trekking adventure, a 15-day hike through a remote Himalayan pass that includes a dozen "sacred Nepali massage treatments." (The photo at the beginning of this article is from his spa trek brochure.)
Be touched by their vision
Himalayan Healers is an inspirational success story. Do not leave Nepal untouched by their vision: experience their "green massage."—Michael Straus, Contributing Editor