|
Green Travel News
|
Thousands of indigenous Maasai are being forced off their land at gunpoint, in an illegal land grab orchestrated by the Tanzanian government and a company based in the United Arab Emirates that wants to operate luxury hunting safaris.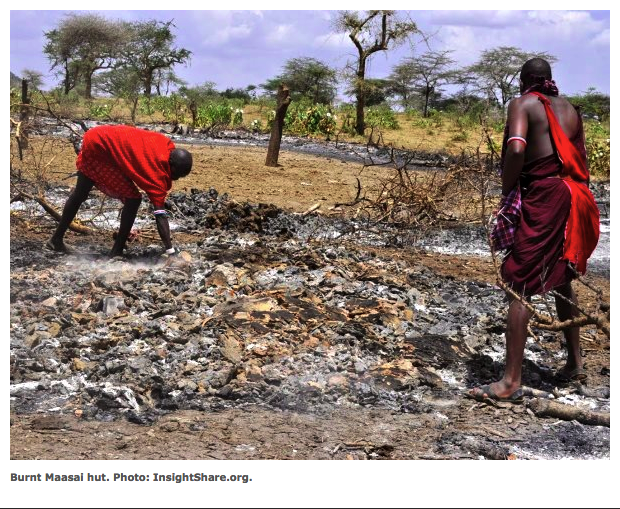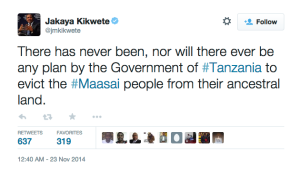 Despite reassurances by Tanzanian President Jakaya Kikwete as recently as November, 2014, that he would protect the Maasai's land, local activists report that Serengeti National Parks rangers burned down more than 100 homes between February 10th-14th alone. As many as 3,000 Maasai, including many children, have been left homeless and without food, medical supplies or shelter, reports The Ecologist, the world's leading environmental affairs publication.
The 1,500-square-kilometer park (about 370,00 acres) is home to more than 40,000 Maasai people and 20 villages.
Ortello Business Corporation (OBC), which has close connections to the Dubai Royal Family, is converting the Maasai's ancestral lands into exclusive hunting retreats. A private airport has already been constructed.
"OBC is responsible for grave human rights abuses and environmental violations against the Maasai," stated Anuradha Mittal, executive director of The Oakland Institute, via e-mail interview. "The Government of Tanzania cannot choose to side with a foreign hunting company who is encroaching on the customary land rights of the Maasai community. The Maasai pastoralists have lived in the area for over a hundred years, and their villages and lands are legally recognized under the laws of Tanzania, which state that their rights over village lands is non-derogable by any law or authority. Non-derogable rights specified in a treaty cannot be violated by a state under any circumstances."
The GreenTravelerGuides.com staff recommends that all travelers familiarize themselves with, and take action (see sidebar below) on this unconscionable human rights violation.—Michael Straus, Senior Editor
"Olosho," a powerful new YouTube video exploring the ongoing land-rights struggle in Loliondo, Tanzania, created by members of the Maasai community from three distinct clans battling to protect their territory.