Photos
A gallery of green travel photos, each worth waaaay more than a thousand words. They are windows on the unforgettable memories from our own eco-friendly travels. We hope they inspire you to seek your own green journey. Plan before you go, by researching your destinations on trustworthy green travel websites such as ours. Look for airlines (or other reputable organizations) that offer carbon off-setting for your flights.  Not everything can be planned ahead of time, of course, but that's the fun of it!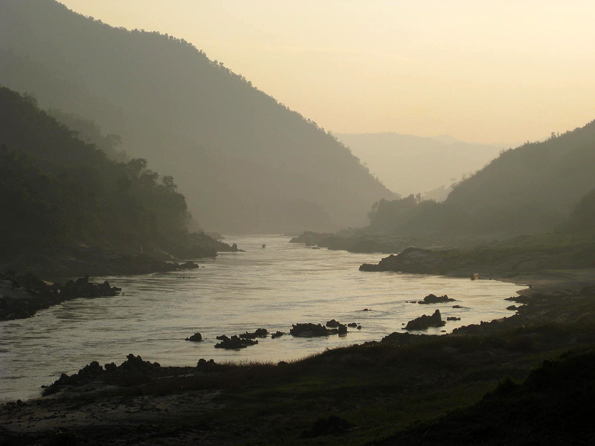 The haunting mists of the Mekong at sunset. We were on the greenest rice boat cruise from the Thai border to Luang Prabang, Laos.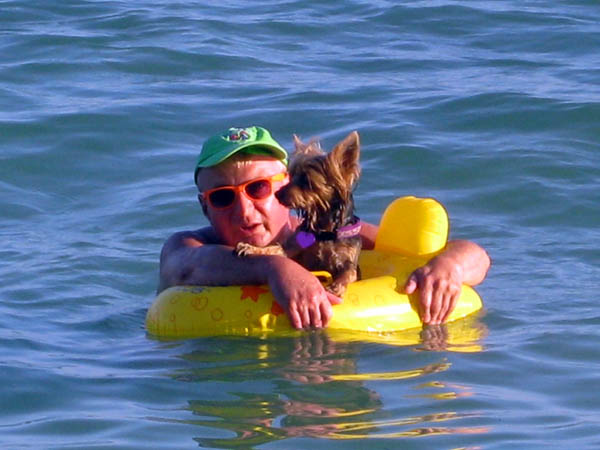 Who could resist snapping this photo of Man and Man's Best Spoiled Little Furry Friend, afloat together in the warm waters off the southernmost spot in these continental United States—Key West?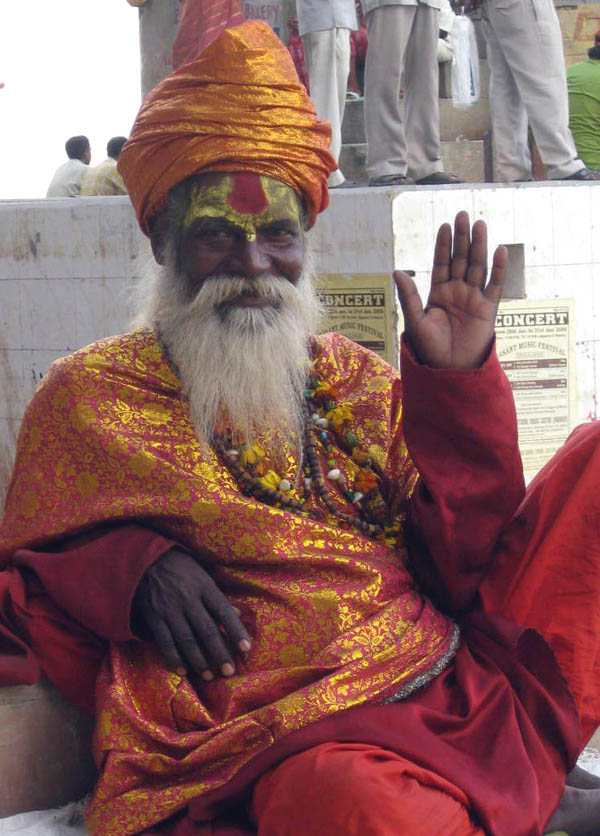 A sadhu—a holy man, a mystic—in stunning silks reclines at the entry to a ghat, broad stone steps that lead the Hindi faithful by the millions each year to bathe in the holiest of India's rivers, the Ganga (Ganges), in the holiest of India's cities, Varanasi. We love experiencing Asia's most sacred places. After India, it's easy to get to Thailand, which is only a country away. Stay in Phuket to see its storied temples and Big Buddha, then continue on from there.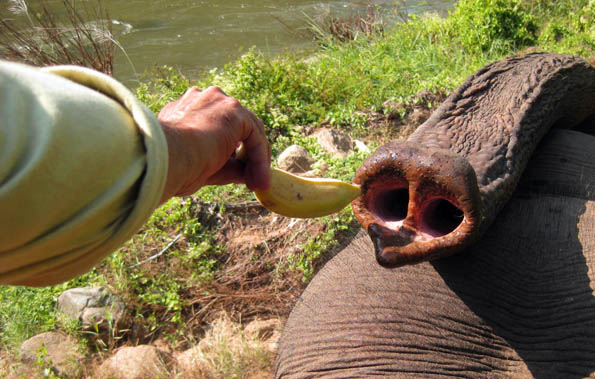 In northern Thailand, during our stay at eco-friendly Khum Lanna Lodge, we spent a magnificent day biking quiet farm roads, swaying atop an elephant on a river trail and lazily paddling a canoe through kiddy rapids.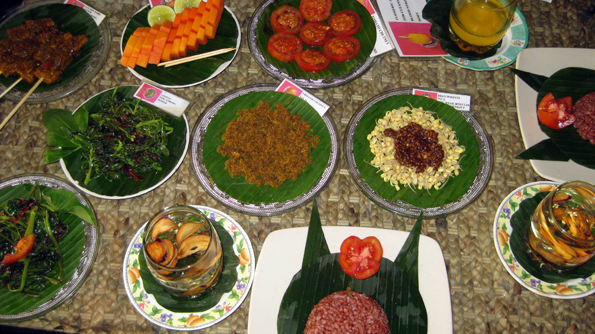 Dr. Wayan was made world famous by author Elizabeth Gilbert's best-seller Eat Pray Love. But the gentle lady's healing and healthy lunches (each dish labeled for its healthful properties) go on as always at her humble headquarters in Ubud, Bali.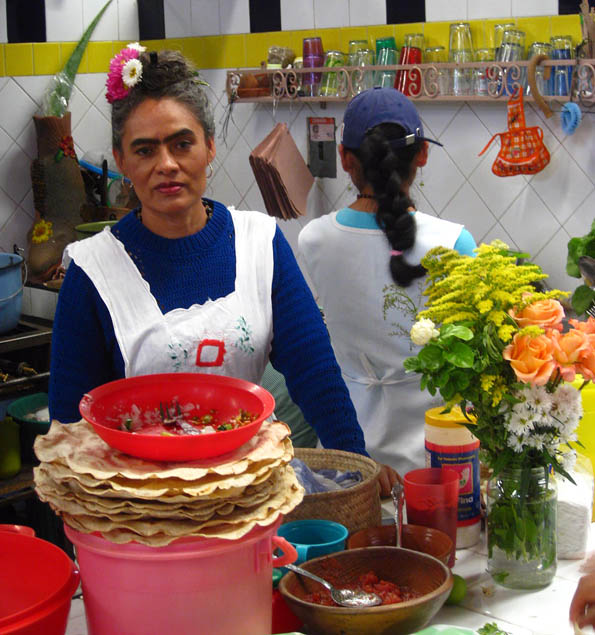 Green travelers like us are always on the lookout for a great local market, like the one in Ocotlan outside of Oaxaca city, Mexico. Who knew we'd also find a Frida Kahlo lookalike?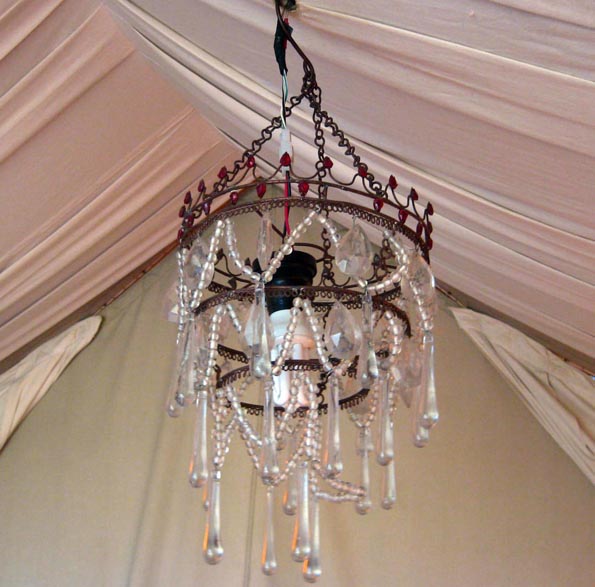 We were in Tanzania's Serengeti. We were on green safari. Are lions afraid of tents with chandeliers?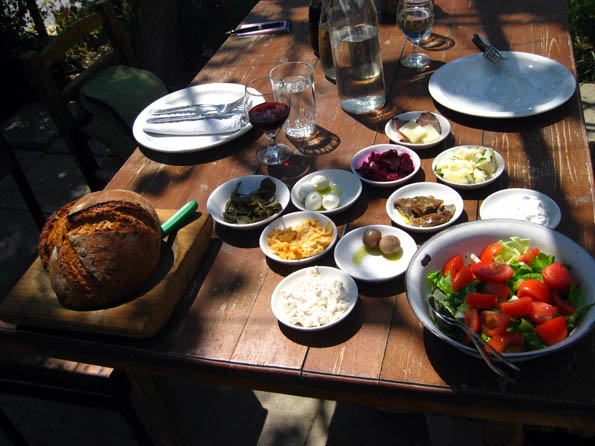 At the family-run 7 St. Georges Tavern on Cyprus, they make everything from scratch, and everything is organic or foraged from the wild. As they bring out plate after plate, they tell you, "We stop when you stop." We didn't for 3 hours.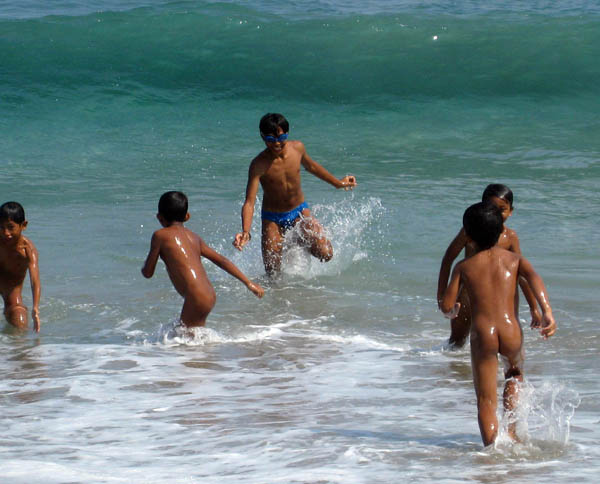 Who could ever forget these beach boys and their perfect beach day in Candidasa, on the east coast of Bali? We found it on a day trip from culture-rich Ubud.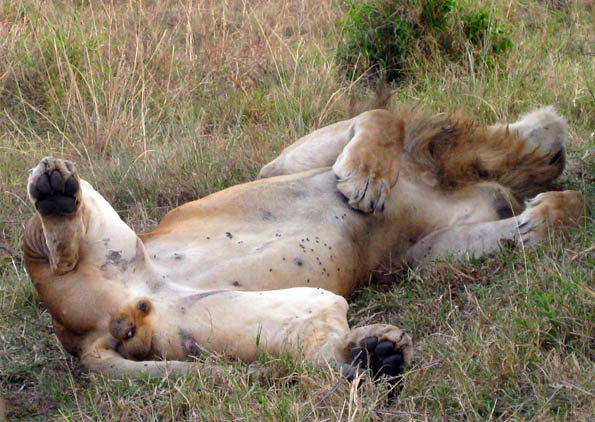 Talk about being stuffed! In Kenya's Masai Mara, our green safari vehicle drove right up to this guy sleeping off his own feast. Notice the flies he had attracted—they're cleaning his coat of the blood of the kill.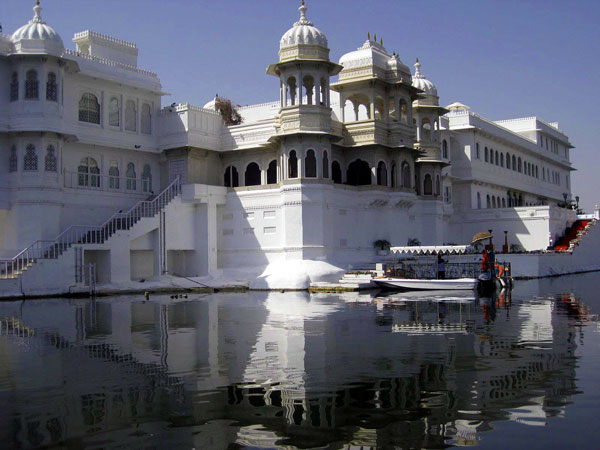 Can you believe this is a hotel? Can you believe this is a green hotel? It's in the middle of Lake Pichola in Rajasthan, India—the former pleasure palace of the royalty of Udaipur. Today it's the Taj Lake Palace. The Taj hotels are certified by Green Globe.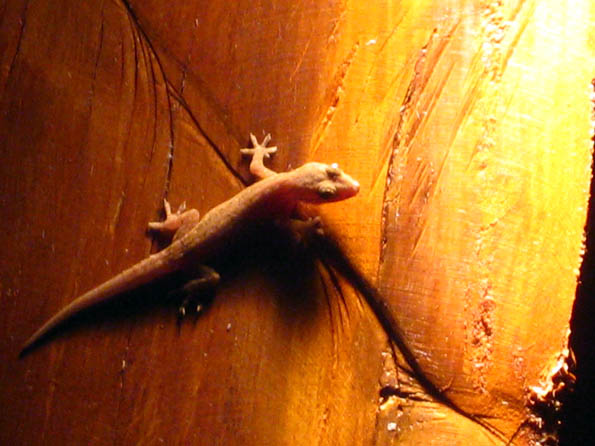 Couldn't resist snapping our mosquito-eating little friend on the Caribbean Mexico island of Isla Mujeres.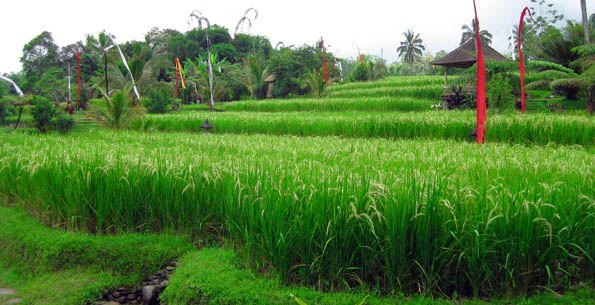 We were stopped in our tracks at the intensely vibrant beauty of this paddy of organic red rice in Bali.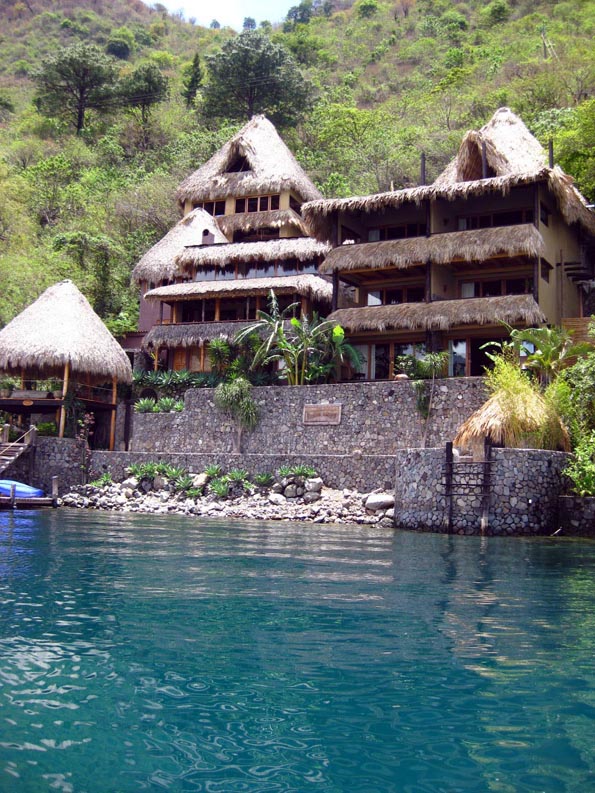 Laguna Lodge Eco-resort & Nature Preserve appeared like a vision as we skimmed across Guatemala's Lake Atitlan. Nearly all of it was built with local materials, and you eat healthily and well from its organic gardens.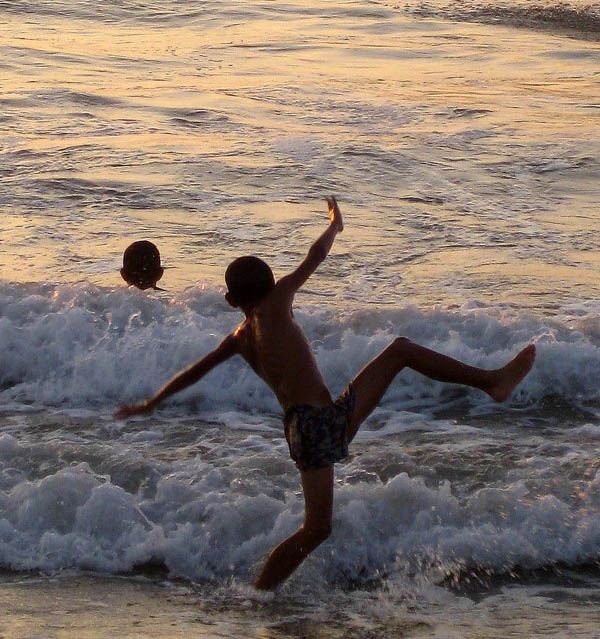 The unbridled joy of sunset on a glorious Nayarit, Mexico beach says it all.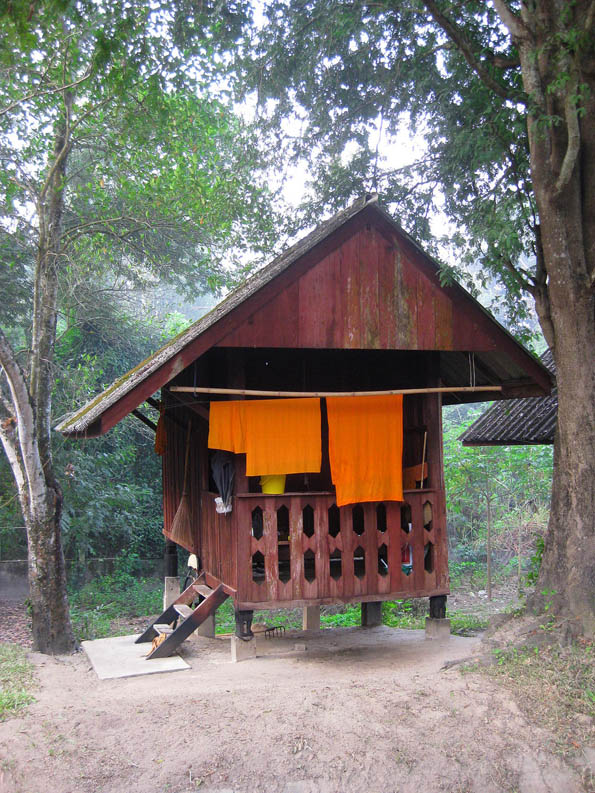 No, we didn't stay here—though it's probably as green as it gets. We pedaled past this tiny monk's house on an early morning bike ride near Chiang Rai, northern Thailand.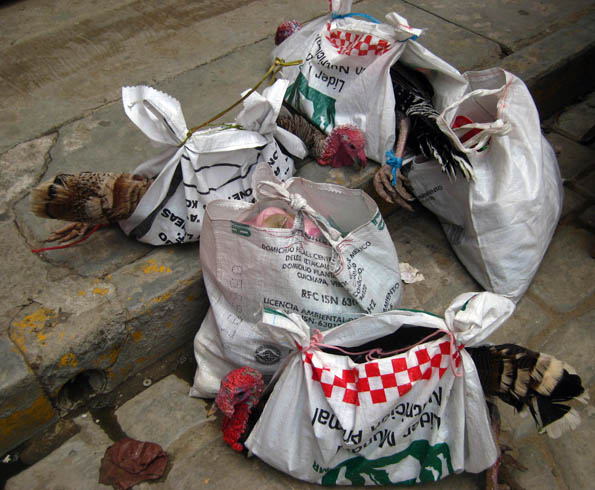 You can buy your turkey "to go" at the farmers' market in Ocotlan, near Oaxaca, Mexico.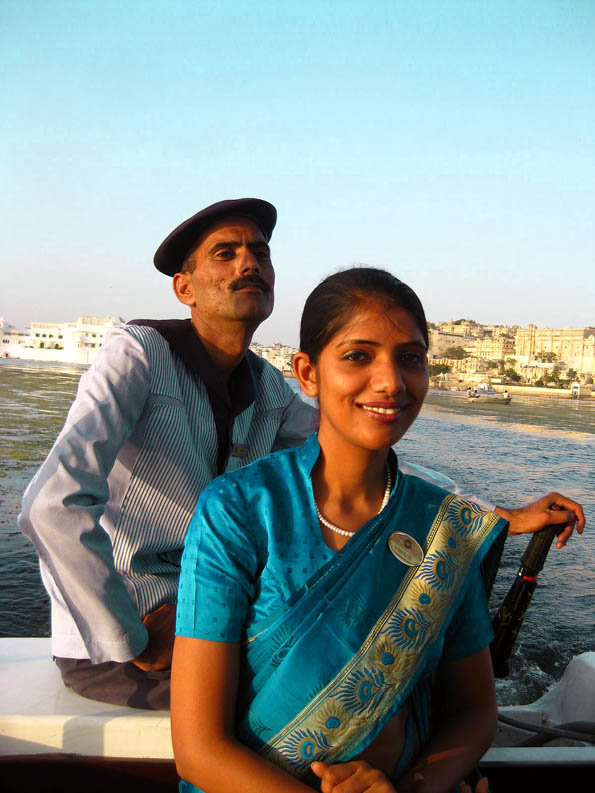 Our "crew" on a boat ride in Lake Pichola, when we stayed at the Taj Lake Palace in Rajasthan.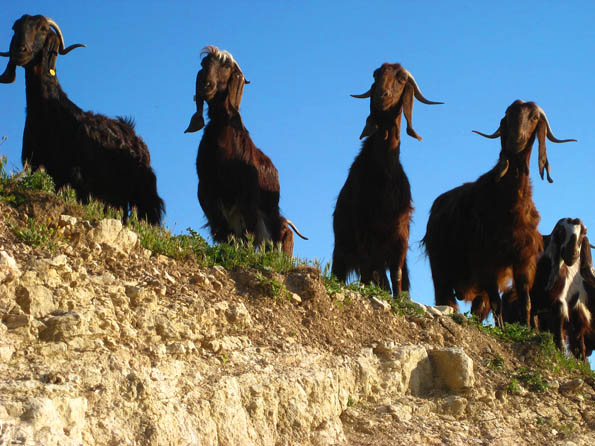 Curiouser and curiouser. These guys (gals? … can't tell from down here) peered down at us on a photo-perfect afternoon on the Mediterranean island of Cyprus, where the green is found up high, in the mountainous interior, in traditional villages where stone cottages are restored as guesthouses.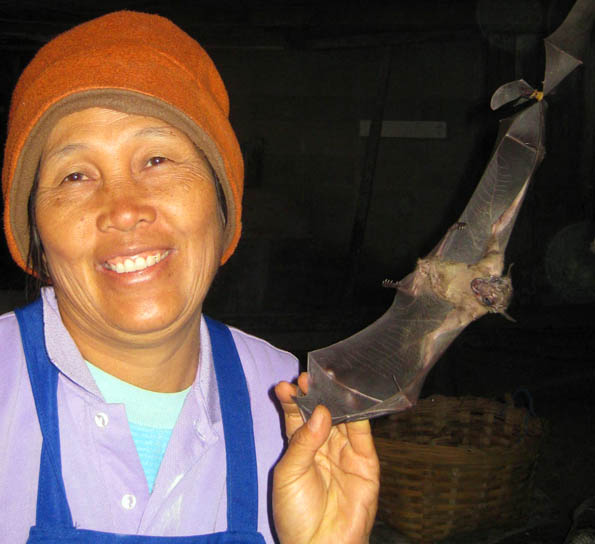 Getting up before dawn is totally worth it when a bat—ready to be barbecued on a stick—awaits! This jolly Thai lady is eager to sell us the LAST ONE, at a very local market that opens at 4:30 a.m. near eco-friendly Khum Lanna Lodge in northern Thailand.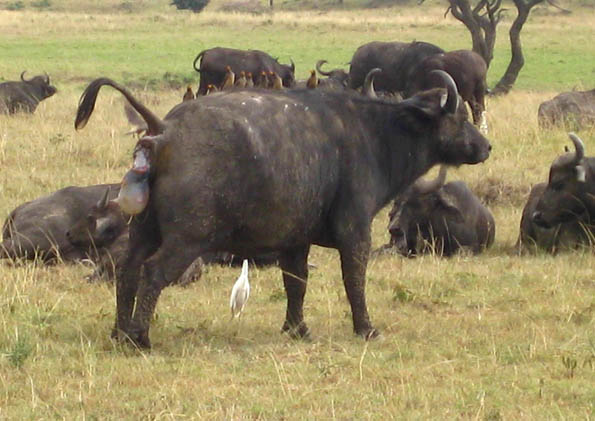 How cool, how serendipitous is this? On a green safari in Kenya's Masai Mara, we witness the birth of an African Buffalo. This mom is in the midst of her herd, a hundred or more, but her labor attracts not the least bit of attention.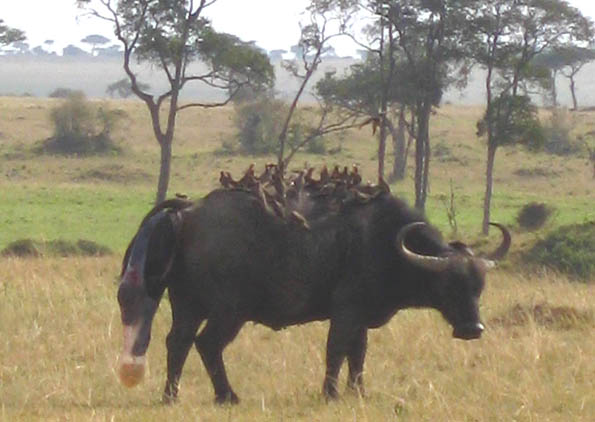 Her calf is almost out now….
Then, the moment the newborn calf plops to the plains, it is surrounded by the herd—a greeting, you're tempted to think, but actually for protection in these moments of total vulnerability to predators. Almost as miraculously, the calf is on its feet within a few minutes and able to run with the herd within 15 minutes. Yes, Nature does provide. And the buffalo themselves are highly intelligent and the most feared of the so-called Big Five (buffalo, elephant, rhino, lion, leopard) by trackers and rangers in the bush, especially bulls when they are expelled from the herd.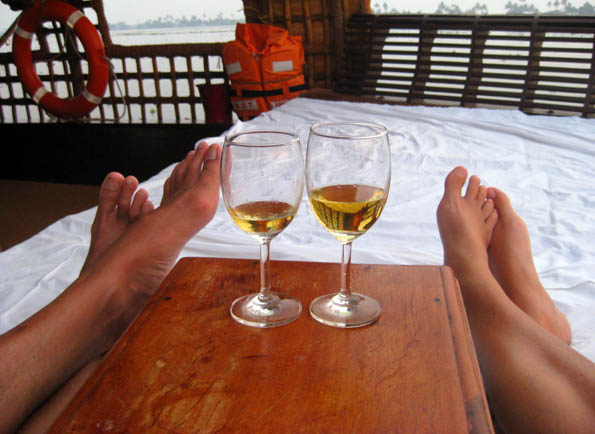 It doesn't get much better than this. Enjoying a sundowner vino aboard an eco-sensitive traditional rice boat on the backwaters of Kerala in India.