|
Greening in Hipsterville
|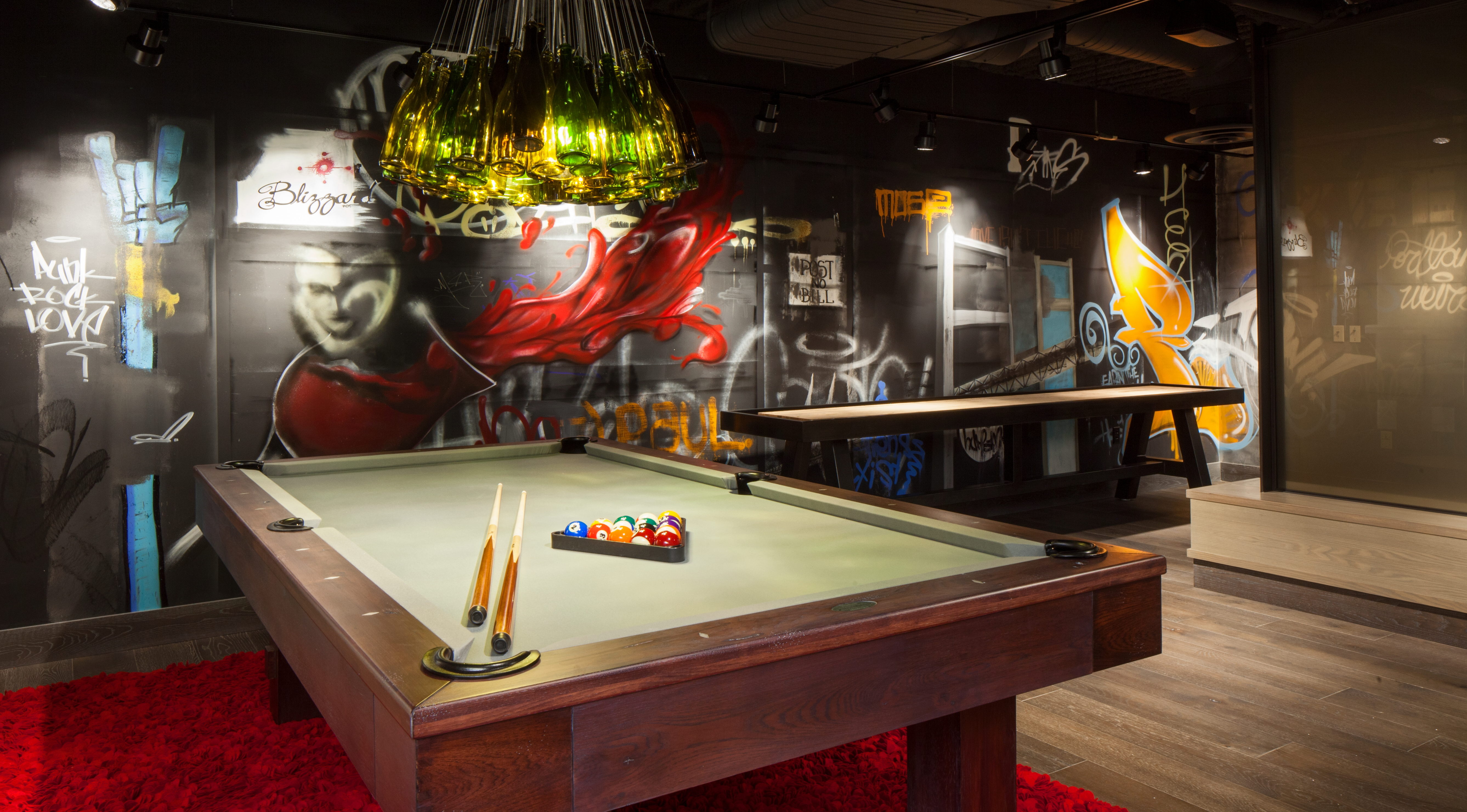 We live in San Francisco (just across the Golden Gate Bridge from it, anyway), so forgive us if we feel a bit proprietary about Earth Day. We are accustomed to being #1 in "greenest cities in America" rankings. But on this Earth Day we're giving a shout-out to another city that also scores high in eco-savvy. Add to that its unmistakable vibe—"food trucks, obsessive baristas, urban gardening, bike lovers … practically a laboratory of all that's hip and cool in North America right now," in the words of a Huff Post observer.
We speak, of course, of Portland.
As you might imagine, there are several worthy green hotels at which to base your stay in the city that inspires the cult comedy Portlandia. But in honor of Earth Day, we continue our shout-out by recommending a green pioneer: Kimpton Hotels. This company (now owned by giant hotelier IHG, which has its own good environmental track record) practically invented the boutique hotel in San Francisco in 1981, and boasts an eco-consciousness from its beginnings. It grew to be the biggest collection of idiosyncratic, stylish hotels in America and today operates three in Portland. We check in at Hotel Vintage, with its central downtown location (the others are the Monaco and RiverPlace).
The Vintage looks, well, austerely vintage from the street. Dignified and stolid as a bank. A typical AAA 4-Diamond hotel, if you will. But inside, discover the pure hipster fun, like a fantasy tech headquarters, colorful, alive and inviting. Just across from check-in—and a few paces from the complimentary PUBLIC bikes that encourage you to go car-free during your stay—is where the free wine tasting happens every afternoon, a great way to taste some Oregon grape with eco-friendly cred. Up the spiral staircase, overlooking the cozy Bacchus bar, waits the very cool game room with its vintage (of course) shuffleboard and pool table. As at other Kimpton hotels, the common areas here are meant for hanging out, not just trudging through.
We especially appreciate the green housekeeping (no toxic chemicals) used in our room, as well as the very comfy, eco-friendly mattress. A small nit: we wish more of the room snacks were organic. But we do like being able to order from the hotel's very good contemporary Italian restaurant, Pazzo, which shares Portlanders' abiding love of the local food culture and commitment to the environment.
All Kimpton hotels are Green Key certified,which tracks environmental standards in five operational and nine sustainable practice areas. Company-wide, a team of more than 80 EarthCare Champions (two from each hotel) lead green efforts, with accomplishments such as:
Partnerships with The Nature Conservancy and The Trust for Public Land to help raise funds and awareness to support their preservation efforts.
Discount parking for guests driving hybrid vehicles.
Restaurants and chefs promoting healthy dining by including sustainability in operations, building gardens and buying organic. Since 2009 all Kimpton restaurants have followed the guidelines set by Monterey Bay Aquarium's Seafood Watch program, offering only sustainable seafood selections.
Invisible green touches like key cards and fitness room floors made with recycled materials.
Green building guidelines established for all new projects and renovations.
Nontoxic and earth-safe cleaning agents.
Continual eco-education for staff — training videos, weekly tips and hands-on training.
Planet-friendly meetings and events.
The Hotel Vintage has also been benchmarking its environmental impact via an Energy Star Scorecard since 2008. It began by harvesting the low-hanging fruit of recycling, composting and other waste reduction tactics, then moved onto incentives for guests to decline turndown service or laundry (for a $5 credit per day) and more.
The biggest jump happened recently, when the hotel went through a $16 million renovation. Much of that was "behind the curtain" and involved mechanical eco-upgrades. Since it's a historic property, upgrading windows meant removing, re-milling and replacing them with energy-efficient panes vs. simply replacing them. 
So, Happy Earth Day to the Hotel Vintage and the dedicated staff who keep it green.  And Happy Earth Day to you, too. Now, more than ever, we all need to join together in cherishing this fragile, life-sustaining planet.
Photo of the hotel's Pinot Noir Game Room by Sally Painter.