| 
Nature Beyond Golf
|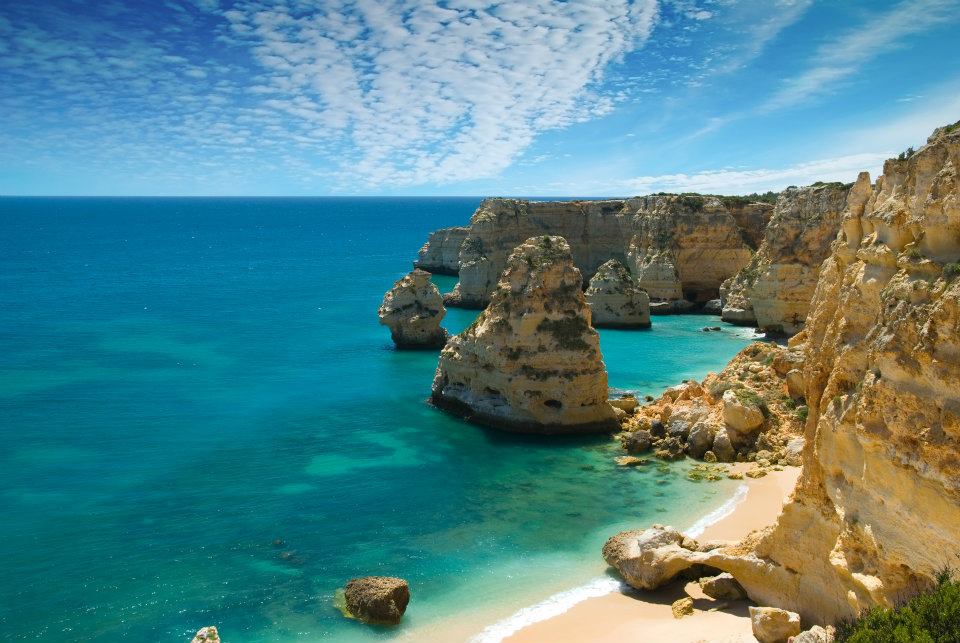 Portugal's Algarve coast, the country's southernmost, is one of Europe's most popular beach and golf destinations. But there's so much more to be enjoyed in this sunny Mediterranean climate and a lot of it is eco-friendly—bird-watching, cycling and hiking, snorkeling and scuba diving, for starters. And with an abundance of low-cost Faro flights available from many European cities, it's easy to see why the Algarve is so appealing. Here are a few tips for sustainable touring in the beautiful Algarve.
Beachcombing at Praia do Amado
The western Algarve is more rugged and windswept than the southern coast. Popular with wind and kite surfers, Praia do Amado has been largely ignored by mainstream tourism. However, the wild natural beauty of this stretch of coast is ideal for hiking, cycling and bird-watching trips. At Praia do Amado beachcombers can find lovely coloured stones, which are strewn across the beach like stars in the night sky.
Guided tours in the Ria Formosa Nature Reserve
Guided walking and boat tours to the wetlands, marshland, lagoons and inlets of the Ria Formosa Nature Reserve are great fun, period. But watch out, you might even learn something—because they're also highly educational. The reserve lies just outside Faro, and is one of Europe's most important habitats for nesting and migrating birds. Some very rare bird species can be observed here.
Dolphin watching
Several boat tour operators in the Algarve offer dolphin- and seal-watching tours that are non-invasive and eco-friendly. It's a thrilling ride along the coast, past deserted coves and mysterious caves. The half-day the tours can be booked on fairly short notice, so you can keep a weather eye out for unfavorable seas.
Mountain biking and hiking in Monchique
The Monchique mountain range is a great place for a hiking or mountain biking tour. Explore the ancient villages that cling to the sides of the Monchique foothills, where tiny restaurants serve some of the best traditional food in the Algarve.
Reef diving off Portimão
In 2012, four decommissioned navy vessels were sunk just off the Portimão coast to create an artificial reef. It's the world's largest man-made reef, initially created to provide marine biologists with a permanent study site. Today it's one of the best dive spots in Europe, teeming with colourful marine life. Portimão dive schools run guided tours down to the reef's wrecks and rent equipment to divers.
With many cheap Faro flights to be had, why not book a green hotel in Faro and add the glorious Algarve to your Europe itinerary this summer?