|
Green Travel News
|
After a smooth test ride in London earlier this year, Hertz is expanding its electric bicycle rentals to Spain. The global car rental company is offering a choice of nine different Swiss Flyer electric bikes for rent to explore the provinces of Granada, Almería, Alicante, Valencia, Pontevedra, Álava, Barcelona and the islands of Mallorca and Formentera. Rental fees begin at US$33 (24 euros) a day. This will save you big on transportation, and you can also find great deals on a hotel in Valencia, Barcelona and Mallorca while visiting Spain.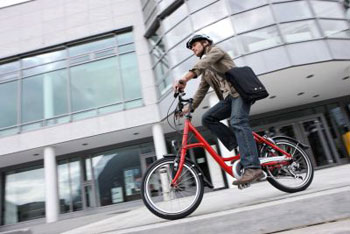 The sturdy Flyers are equipped with lithium-ion batteries that power the bikes to speeds of nearly 16 mph (25 km an hour), with a range of more than 50 miles (85 km). The eco-friendly bikes come with full training, a helmet and road safety vest.
Hertz began renting electric bikes in London in April. The London electric bikes travel at a maximum speed of 15.5 mph and can be rented at a day rate of US$32 (GBP20). In addition to training and a helmet, customers are issued a lock and suggested bike routes around the city.