|
Greening in Ibiza
|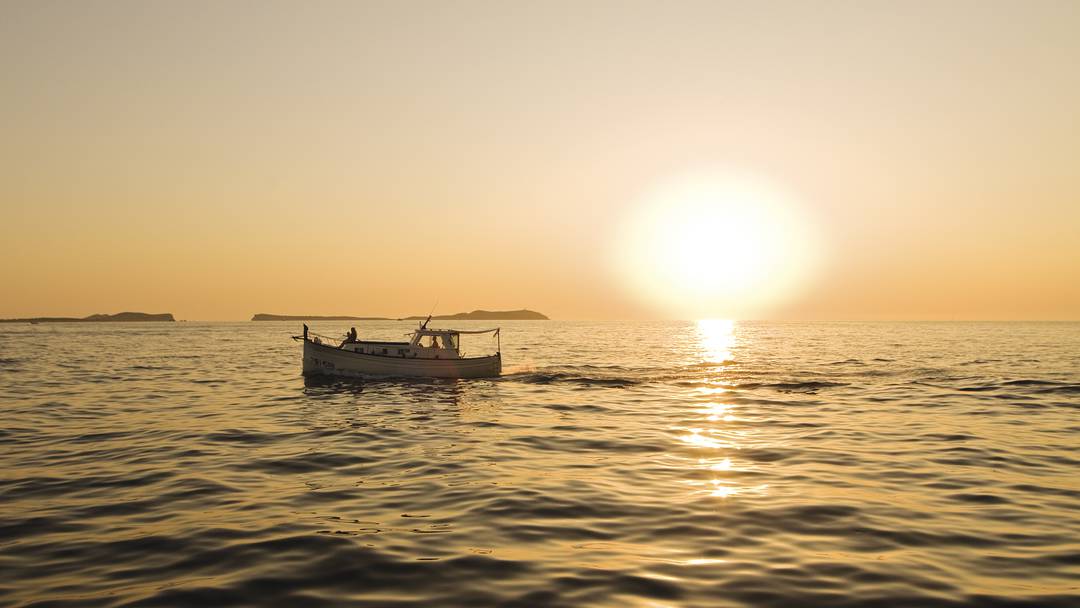 When you hear Ibiza, what do you think? Party party party! Yes, the most famous of the Balearic Islands in the Spanish Mediterranean has a richly deserved reputation as an epicenter of frenzied nightlife, particularly in Ibiza Town and Sant Antoni, where outposts of major European nightclubs throb through warm summer nights. It also beckons with a beach scene second to none in this part of the world—especially on Platja d'en Bossa, a seemingly endless stretch of sunbeds and parasols necklaced by hotels, bars and shops. Yet there is also another, quieter island. Less high-energy, perhaps, but much more natural. Allow us to introduce you to the greener Ibiza, the perfect realm for a break from the beach and rave crowds or as a spirit-rejuvenating destination unto itself.
Your first decision is where to base camp. Over the past decade agroturismos—farms with rooms for tourists—have sprung up like spring flowers; they now number close to two dozen on this island where nothing is more than 30 miles away. Some are quite stylish, and all are set in quiet, rural corners where local food and tranquility are equally prized. Look for those that proudly showcase their sustainability story. For travelers who want more traditional Ibiza holidays with hotel services, or a seaside villa, they also abound. It's even possible to dip your toes into both Ibiza worlds, by booking a stay in an "isolated" resort like Cala Llonga on a laid-back, horseshoe-shaped bay that's actually only a 10-minute drive from Ibiza Town.
Then, an excellent way to begin your exploration of the other Ibiza is to hop onto the Ibiza Tourist Train at Portinatx, a former fishing village on the north island that's now a windsurfing and snorkeling haven. (Take number 20 bus from Ibiza Town; the tourist train leaves from the town taxi stand.) Of the three excursions offered on various days, our favorite takes you along the breathtaking coast to the town of Puerto San Miguel and stops at the millenias-old dripstone caves of Can Marça. The stalagmites and stalactites here look like melted waxwork figures. Once a smugglers' hideout, your guide will point out where the pirates marked their getaway route on the walls. From there, the route continues to the scenic village of San Juan and along a country lane past typical Ibicenco country houses and more breathtaking views.
Do like the Bobs
Near San Juan, in a beautiful valley, is Casita Verde, the flagship project of Ibiza Ecologic, an eco-education center that showcases sustainable living and alternative energy. It's open to visitors every Sunday from 2 p.m. to 7 p.m. This non-profit also produces Greenheart Ibiza, an invaluable guide to Ibicenco (as well as the nearby island of Formentera's) eco businesses and activities.
Speaking of Formentera, do as Bob Dylan and Bob Marley did. Take the 45-minute boat ride to this tiny island less than 4 miles off Ibiza's southern coast and bask in the cool, no-worries vibe. Hang on a sugar-sand beach and prowl the island on a bike.
Finally, no nature-lover's stay on Ibiza is complete without a visit to the Ses Salines salt flats. Only about a 30-minute drive from Puerto San Miguel, the Phoenicians began gathering salt here in the 8th-century BC.  The area was named a UNESCO World Heritage Listed Site in 1999 and officially became a nature reserve in 2001. The flats are home to flamingos, several types of falcon, waders, waterfowl, herons, egrets and osprey. There are frequent visits from various raptors too, including the marsh harrier, peregrine falcon and the kestrel, all of which nest in the area.
If bird-watching trumps clubbing for you—or even if you're into both—on your next visit to Ibiza, don't miss the rejuvenating, inspirational powers of this beautiful island's greener side.