|
Getting A Green High
|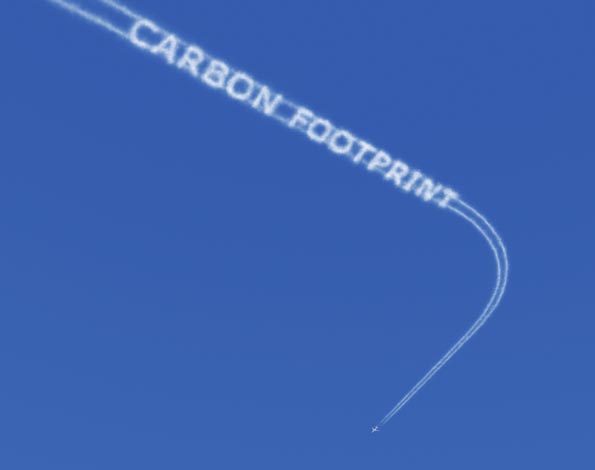 Whenever I exchange what-do-you-do's at a party or social meet-and-greet, I've learned to anticipate THE SNIGGER. It comes right after I say I write about green travel. "And so you fly from place to place? How can you call that green?"
It's a fair question, despite the dreaded snigger.
Staying home may be greener but what a drag! I've given a lot of thought to the consequences of booking all those flights to New York or Bangkok or Rome. Flying from Honolulu to New York, to cite just one example, emits about 2½ tons of greenhouse gases per passenger. Over an entire year the average American emits 21 tons of carbon—roughly 4 round-trips between Manhattan and Hawaii, in other words. Air travel is definitely carbon intensive even if it accounts overall for only about 2 percent of global carbon emissions.
But probably like you, I love travel. I can't stop, even as I worry about the carbon consequences. Travel, after all, bestows so many, many benefits. In shared understanding, cultural exchange, personal renewal, romance, education, the list goes on and on.
And so the imperative becomes:
How do you leave the lightest footprint? How can you travel responsibly? Sustainably. And with undiminished joy.
Here are my top four tips for air travel:
Be direct & plan to go longer. Choose a direct air flight, if possible. These spew less carbon into the atmosphere than flights with stopovers (it's not just the extra flying miles—takeoff is the most fuel-intensive segment of any flight). Taking longer (and fewer) vacations instead of short getaways reduces air travel.
Offset your carbon contrail in the air. It isn't the perfect solution, but you can neutralize your own contribution to global warming by purchasing carbon offsets through legit organizations that plant trees to absorb carbon dioxide, invest in alternative energy or other green ventures.
Book with a travel agency that is socially responsible. They're out there. One example is Dial-a-Flight in the UK, which donates 10 percent of its profits to projects around the world that directly benefit people, such as providing fishing boats for Sri Lankan fishermen devastated by a tsunami and helping needy kids in Africa. To date more they've donated more than £2 million for these activities.
Favor airlines that lead the industry in going greener. Air carriers can do many things to work toward a greener future. Among them: fuel conservation practices, experimentation with (and use of) alternative fuels, serious recycling programs, healthier onboard food options, green building design for passenger, corporate and maintenance facilities and carbon offsets. In the U.S., Virgin and Alaska are recognized in the forefront of sustainability, and United, Delta and others are making strides as well. Internationally there are a number of good players, too. It's worth checking an airline's website for its green initiatives—even better, let them know you chose them because of their good deeds for our hugely threatened planet.
The words green airline may remain as oxymoronic as jumbo shrimp or boneless ribs for another generation, but that doesn't mean I have to stop flying or throw up my hands in despair. No, I'll just vote with my travel dollars—and may the greenest air carrier win.--Wayne D., blogger