Certified green: what's that?
Travelers' surveys tell us you rank green certification as the most important green feature a hotel (or other tourism business) can have. It just makes good sense. Not only is it good for you—as you enjoy the peace of mind and the many benefits of an eco-friendly stay at a genuinely sustainable hotel—but it benefits the hotel, too. Many environmental measures quickly pay for themselves in cost savings, and depending on what a tax estimator determines, hotels can even take advantage of various tax incentives for their good eco-citizenship.
Yet as many green certification programs have emerged in recent years, the question becomes: which are for real? How do you know they're not just certifying any hotel that pays a fee, or letting businesses rate themselves without any independent verification? Which certifiers insist on regular recertification and continuous improvement?
Here are green certifiers you can trust. They all take their roles as watchdogs of sustainability seriously. Look for their logos on the websites and brochures of hotels and other tourism operators.
Global

EarthCheck. Favored by many leading eco-conscious hotel companies—e.g., Intercontinental, Langham, Taj, Radisson, Six Senses—the EarthCheck six-step process starts with benchmarking to lay the foundation for sustainable practices and ends with several levels of  certification. It is based in Australia.

Green Globe. Green Globe Certification provides certification, training and education, and marketing services in 83 countries worldwide. The Green Globe Standards are based on Agenda 21 and principles for Sustainable Development endorsed by 182 Governments at the United Nations Rio de Janeiro Earth Summit in 1992. Its website lists certified hotels by region and country.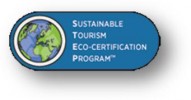 Sustainable Tourism Eco-Certification Program. STEP is a comprehensive sustainable tourism certification program offered by Sustainable Travel International. Companies in all sectors of the travel and tourism industry can be certified through STEP.
North America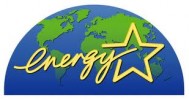 Energy Star. The U.S.-based EPA program rates the energy efficiency of appliances used in businesses. More than 241 hotels participate in the United States. A score of 75 out of a possible 100 is the minimum to be considered energy-efficient. You can search for certified hotels on their website.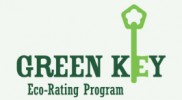 Green Key (U.S., Canada). Based in Canada, this is a self-assessment program designed to assist a hotel in determining its current environmental footprint. Upon completion of the program and being awarded a one-to-five Green Key rating, an on-site inspection may be conducted to confirm the rating.

Green Seal. (U.S.) Green Seal is a non-profit organization founded in 1989. Their program certifies a wide range of products and services in the United States, including hotels and restaurants.

LEED. (U.S.) The U.S. Green Building Council created this program—an acronym for Leadership in Energy and Environmental Design—to certify that buildings meet standards of energy efficiency, conservation, and community sensitivity. USGBC's rating system has four levels: Certified, Silver, Gold and Platinum. Green Building Councils in other countries have similar programs.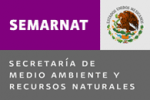 Mexican Regulation NMX-AA-133-SCFI-2006 (Mexico). This Mexican government regulation allows for the certification of sustainable tourism businesses. The regulation is enforced by the Secretaría de Medio Ambiente y Recursos Naturales (SEMARNAT), the national government agency responsible for developing environmental policy and legislation.
European Union (EU)

Green Tourism Business Scheme (GTBS). (U.K.) The GTBS is the national sustainable tourism certification scheme for the UK. It is the only green tourism certifier validated by Visit Britain, through the International Center for Responsible Tourism. Businesses are assessed by a qualified grading advisor against rigorous  criteria in areas like energy and water efficiency, waste management, biodiversity and more. Businesses receive a Bronze, Silver or Gold award based on their level of achievement. You can search the GTBS website for  green certified places in England and Scotland to stay, eat, shop and visit.
Latin America & Caribbean

Certification for Sustainable Tourism (CST) (Costa Rica). In Spanish it's Certificación para la Sostenibilidad Turística, and it provides certification services to hotels and tour operators in Costa Rica. CST is regulated by the Costa Rican National Accreditation Commission and consists of a scale of five levels of sustainable tourism achievement.

GREAT Green Deal (Mesoamerica, Caribbean). GREAT is an acronym that stands for Green, Responsible, Exclusive and Amazing Tourism. GREAT Green Deal provides certifications for hotels, restaurants, tour operators, transportation businesses and community-based tourism projects. Based in Guatemala, it provides certification services to countries throughout Mesoamerica and the Caribbean.

Rainforest Alliance Verification. (Latin America, Caribbean). Verification is a way to evaluate and improve businesses' commitment to sustainability, measuring their progress and helping to prepare them to become certified. Also, in countries where no certification program exists, verification offers businesses a benchmark—which helps them determine where they stand—and demonstrates their achievements to others. Once a business gets Rainforest Alliance Verification, it needs to become certified within two years by a certification program, if one is available where the business is located. The Rainforest Alliance has also launched a website for those seeking a green certified tourism operator in Latin America or the Caribbean.

Smart Voyager (Ecuador, South America). The Smart Voyager program was created by the conservation organization Conservación y Desarrollo (C&D) in 1998 and was launched to the public in 2000. Though based in Ecuador, the program has expanded to include hotels and tourist operations throughout Latin America. They certify tourism operations of all sizes from large resorts to ecolodges.
Wondering how to tell if a hotel is greenwashing? Here's how.