Travel secrets of frequent fliers
So you've picked your next dream trip: maybe to to an idyllic archipelago in the South Pacific before the rising oceans reclaim it, the dreamscape backwaters of Kerala in southern India, or even a catch-up visit to brash, irrepressible New Yawk, New Yawk.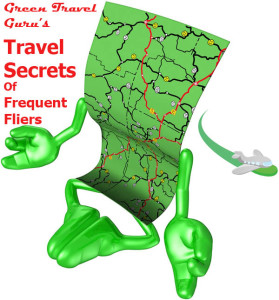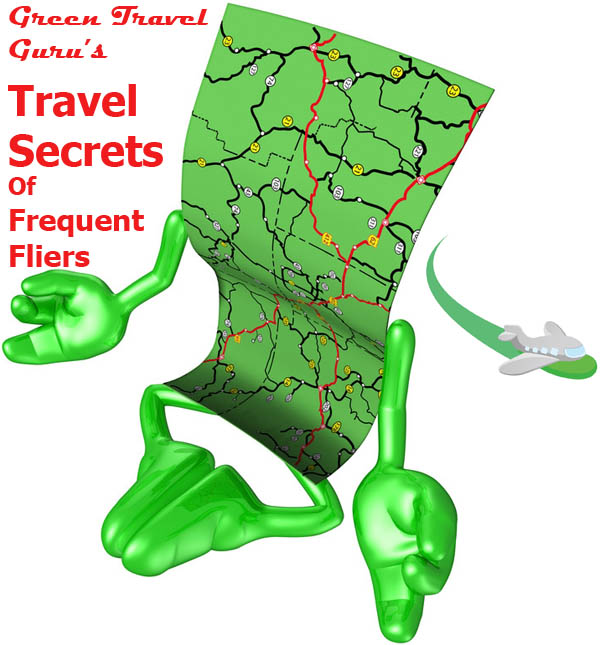 Now comes the hard part: getting there by plane. These days, airfares—even if tickets are purchased well in advance—can be way, way too high. Or you simply don't want to travel "cattle car class," particularly for 8 or 12 hours. By the time you get to your destination, you need a vacation just to get your energy back. When you return home, another uncomfortable flight drains too much of the thrill of having been somewhere great.
What to do? Learn how to play the frequent flier game like a pro.
New: travel secrets for you
Introducing Travel Secrets of Frequent Fliers. A new regular feature of Green Traveler Guides that you'll want to bookmark—and return to again and again.
We're going to show you how to travel better, cheaper or absolutely free.
Of course, you already have a frequent flier account, probably several. A credit card that offers rewards miles, too? We thought so. And over the years you've no doubt scored some free rides with your miles. But have you noticed? The programs are getting more and more complex lately. (Tried redeeming those Some of the Time, Never on Sunday, Once in a While Miles, anyone?) And because most flights are crammed full or nearly so, it's harder now than ever to find the free seats and upgrades you want.
The Guru is in
And yet …
Frequent flier programs show no sign of disappearing into the sunset. They can still be incredibly rewarding.
Travel Secrets of Frequent Fliers is here to teach you how. We say that with confidence because we've joined forces with a pro.
This air travel guru wishes his identity to remain clouded, so we'll just call him the Green Travel Guru. His practical, proven and easy-to-follow tips come from nearly 2 million butt-in-the-seat miles of air travel … free and paid … over the past three decades. "I have been places, and seen things that I could never have expected in my life," our guru declares. "And I want to share my secrets with you." In the past the Green Travel Guru has imparted his wisdom to readers of the L.A. Times, Chicago Tribune, Travel & Leisure and other leading U.S. newspapers and magazines.
Now, he's ours … and yours.