|
Greening With Wayan
|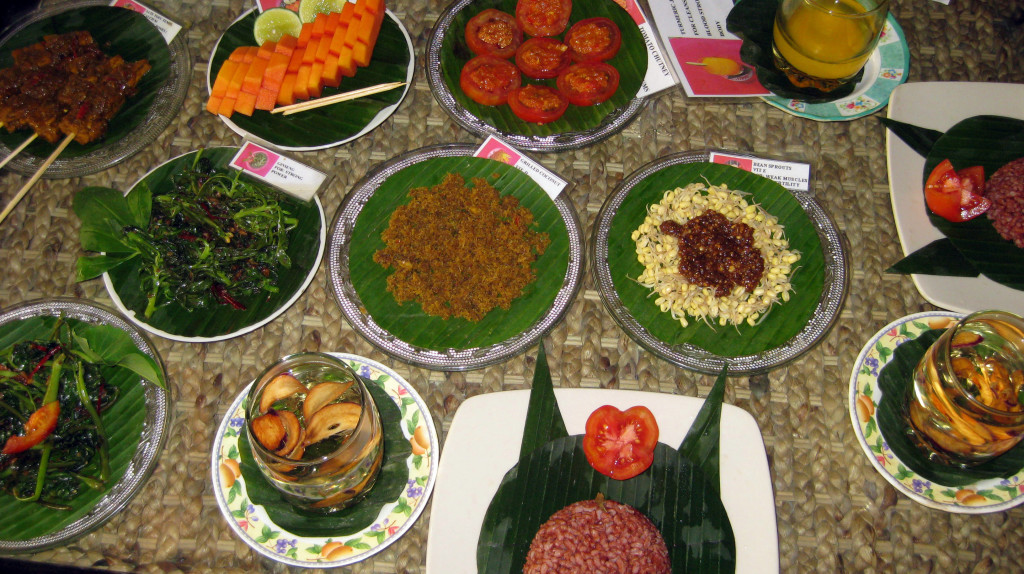 Now that Julia Roberts has become Elizabeth Gilbert in her memoir Eat, Pray, Love, legions more will make pilgrimmages to the people and places rhapsodized in the book and movie. It's gotten just plain silly. Hotels, tour companies and guidebook publishers are offering everything from do-it-yourself trips to luxury excursions based on Gilbert's 2006 bestseller. 
The Indonesian island of Bali is on everybody's EPL itinerary—in particular, its cultural, artistic, and spiritual center, the upcountry town of Ubud. Already the excitement has proven a bit too much for one of Gilbert's "heroes." The Balinese fortuneteller, Ketut Liyer, now 96, who was hospitalized with a heart ailment days before the movie's U.S. debut.
But you can still find the ever-gracious healer and café owner Wayan. And here's what the mainstream media won't tell you: her now-famous healing center and lunch place (which Gilbert raised money to fund) is quite green.
Take note: If you really want to get the full Bali experience (and if you're a tourist, you absolutely should, because it's not like you'll be visiting every weekend), you owe it to yourself to book a hotel in Bali. If you use Expedia, for example, you can find excellent prices on hotels in the area. And you can find a green hotel, too, because Expedia has compiled a list of these green properties, each striving toward the three main areas of sustainability—environmental protection, socio-cultural responsibility and local economic growth—with the help of Sustainable Travel International, a nonprofit dedicated to promoting responsible tourism, helping travelers protect the environments and cultures they visit. Whether you're booking at the last minute, trying to find a hotel close to the Eat, Pray, Love Café, or simply looking for the best, five-star experience Bali has to offer, then you should book with Expedia. You want the trip to be fun, and booking in advance will help relieve a lot of stress.
Come for lunch
The café is just down a lane called Jembawan, near the village post office. Look for the sign amid pots of herbs and other plants that are actually a living medicine chest. The sign promises traditional Balinese healing and "vegetarian healthy food." We won't recount Wayan's amazing story, except to say that she comes from a long line of natural healers and that the walls of her establishment are lined with ceiling-high cubbies storing natural remedies for maladies great and small (from cancers to "narrowing the vaginal orifice.") With a hypnotic smile and gentle manner, she does body "readings" and sells her herbs, roots, and whatnots. Do come here for lunch, at least. No menu, simply sit down and wait. As plate after plate arrives, each with something interesting and truly delicious, you'll also get an education: every dish is labeled in English with its attendant health benefits. Grilled coconut: prevents rheumatism. Papaya: digestion and strong eyes. And so on. All are carefully prepared from organic and clean sources.  And all can be had, along with a genuine EPL glow, for only a few dollars.