|
Green Wine Country
|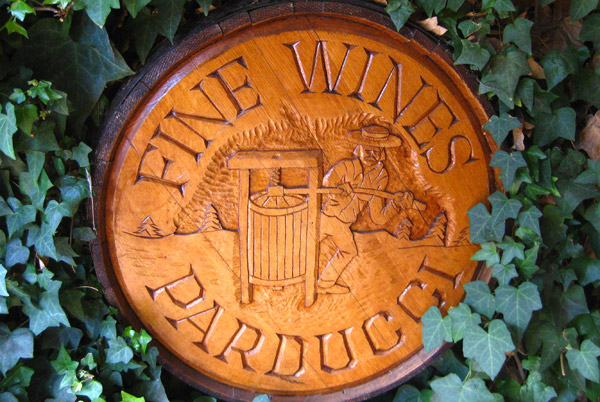 Who can resist an invitation to visit the greenest winery in the United States (arguably, in the entire world)? Especially one that's also among the most historic in California? Certainly not us. And doubly certainly not when this invitation is from a guy whose title at this winery is—are you ready?—Ringmaster.
There's still another reason why we're eager to step under this Big Top. The Ringmaster's winery, Parducci Wine Cellars, anchors Ukiah, the commercial and civic center of Mendocino County—America's greenest county. This is where our solar power industry began. This is where GMO seeds are outlawed. This is where there are more biodynamically, organically and sustainably farmed vineyards than anywhere else in the U.S.
Yet, although Ukiah is the biggest burg in Mendo county, with some 15,000 residents who all seem to know each other, other attractions in this remarkable region get most of the attention. Quaint Mendocino village, so like a 19th-century seafaring town. The rugged, awe-inspiring coastline, arrayed with photo-ready villages and cute B&Bs. The beautiful Highway 128 winemaking corridor, from Yorkville to the Anderson Valley.
High time for Ukiah
Well, we say it's high time Ukiah gets its due (pun intended: marijuana cultivation fuels the underground economy here, but that's a whole 'nother story).
The name of the place derives from a Pomo Indian word meaning "deep valley," but we're not there more than an hour or so before someone asks, "What's it spell backwards?" Ukiah is nothing if not enterprising and thus hosts an annual haiku competition that draws entries worldwide.
Haikumania notwithstanding, just what's the scoop here? Only a two-hour drive north of San Francisco along Highway 101, we find a Ukiah that's actually an overgrown, eager-to-please small town with three blocks of interesting shopping and eating and Leave It To Beaver-like residential streets. The trend, most locals will tell you, is upward bound. "I think you'll see a major transformation in the next 10 to 12 years," in the words of the manager of one downtown restaurant…read more