| 
Skiing In Green & White
|

Europe. In many parts of this vast and varied continent, winter is a great time to visit—especially if you love snow and mountains and the many ways we've devised to play in them. So where are the hottest (or should that be coolest?) winter sports destinations with an eco-friendly vibe? Each of the destinations that follow offers world-class white stuff and so much more.
First things first, though. As with any trip abroad, it's really important to be safe, and that's doubly so while taking part in winter sports. So before you leave, carefully investigate the right travel or expat health insurance and make sure it includes medical repatriation (the considerable expense of bringing you back home for treatment). This ensures that you can get quick access to medical treatment no matter where you are in the world, and whether you're shooshing down France's beautiful Bellevarde Mountain or sipping a wee dram across the channel in Scotland.
France
A top tourist destination all year round, of course, France has something for everyone, and for lovers of winter sports, plenty of great ski options. The Guardian recently recommended these eco-wise choices: In the Auvergne region, one of the country's most undiscovered ski destinations, Alta Terra is an eco-friendly B&B in the village of Lavigerie; the vast ski area of Les Arcs offers great downhill slopes, and the nearby valley of Tarentaise is not only superb for cross-country treks but also is where you'll find Maison Coutin, a cozy eco-lodge in Peisey-Nancroix that serves organic suppers; and Aravis Lodge, in the small village of St. Jean de Sixt in the Aravis Mountains near the ski resort of La Clusaz is solar-heated, favors fair trade, local, and free range food sourcing, plus it offsets its carbon emissions.
Sweden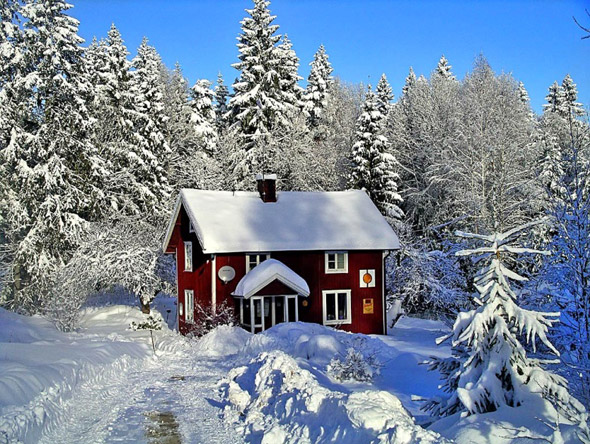 Heading further north to Sweden, you'll find another winter wonderland. Beautiful cities like Gothenburg and Stockholm look almost designed for winter evenings, and are a perfect opportunity to get into the Swedish festive spirit—just grab a glass of glögg (Swedish mulled wine) and join in the fun! Both also offer an array of green lodging (like the Scandic Anglais, in Stockholm's popular entertainment district). Outside the cities first-class winter sports are on offer—including off-piste (backcountry) downhill and cross-country skiing in stunningly beautiful forests. Among the many eco-friendly ski resorts are Vemdalsskalet and Lindvallen-Hoegfjaellet in Central Sweden.
Austria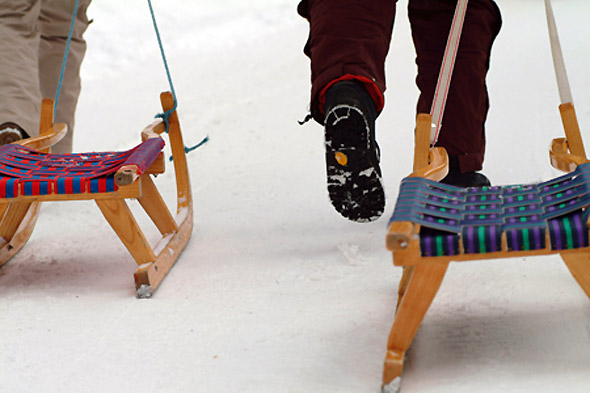 If you're looking for a wide choice of ski resorts, Austria is well worth your consideration, with only Switzerland offering more choices. Other popular winter sports in Austria include skating, cross-country skiing, and for the adventurous there's Austrian-style tobogganing, a sort of sledding on steroids for the experienced only! Among the most popular "green" ski resorts here is Kaprun in the Zell am See District in the state of Salzburg. This resort uses solar energy to run its chairlifts, has an annual program to plants trees and can provide bicycles, scooters and Segways for local exploring.
Scotland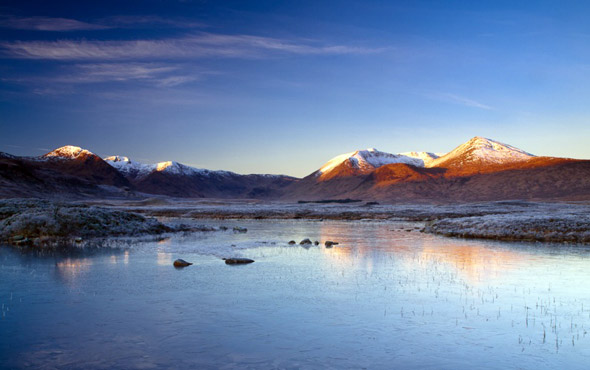 Though not the most obvious choice, Scotland is a fantastic winter sports destination nonetheless, offering great skiing, snow boarding, climbing, mountain biking and more. Add in the shouldn't-be-missed Hogmanay celebrations at New Year, and you have an ideal winter sports retreat. One highly recommended winter adventure is ski touring in the Cairngorms National Park, where you'll be up against five of the six highest mountains in the United Kingdom and plenty of snow over winter months. The tour group Wilderness Scotland offers an inclusive package for those who'd like to learn the skills needed to head off-piste and ski tour across Scotland's most challenging peaks. Best lodging option is the Rumblie, a green guest house within the national park.
Switzerland
No European ski report can overlook Switzerland, as there's nothing quite like being in Alpine scenery in winter. At first blush, it almost seems too good to be true, like a vast movie set. But no, this country really is just astoundingly good looking. The Alps not only look amazing from a distance, but once you're up on its slopes, things get even better, because it offers some of the best winter sports experiences imaginable—and some of the most innovative. Take the "camp" called Whitepod above the village of Les Cerniers, for example. You sleep in one of 15 pods that come equipped with big soft beds, wood stoves and Nordic-style bathrooms hooked up to heated spring water. Within a short walk are a spa and restaurant, plus access to miles of outstanding slopes. If you don't feel like skiing, try paragliding or dog sledding.
Images: Swedish hut by unitopia, Savoie by f-l-e-x, Austrian toboggan by HERRUWE, Loch N'Achlaise by Martin Sojka, Switzerland ski by ontourwithben (all Flickr)