|
Elements of Green
|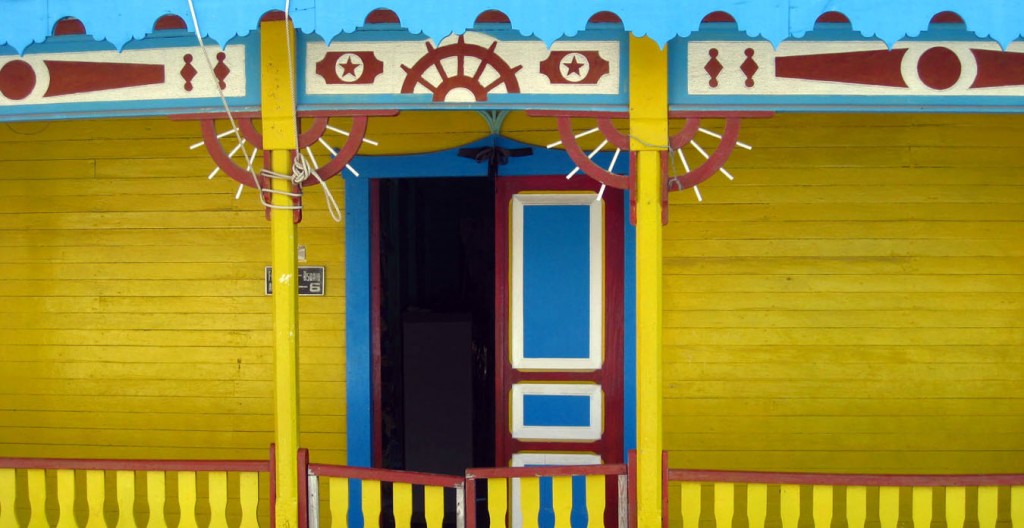 Whether you favor the notion that Isla Mujeres (Island of Women) got its name from images of Mayan goddesses that the 16th-century Spaniards discovered here or the legend that this is where pirates of the Caribbean secreted their their special ladies, the place has a feminine vibe. Sultry. Welcoming. Gentle, even, compared to the macho, take-no-prisoners party scene of Cancun just across the bay.
You can also go green on this offshore outpost of Quintana Roo, Mexico. And do it in mellow, easy style.
Consider booking your stay at Elements of the Island, in Isla Mujeres town and a block from famed North Beach. There are only 3 studio apartments, serene and immaculately clean, each with private balcony overlooking a small tropical garden courtyard and fountain. They are about as green as accommodations come on the island—which means cleaning without excessive use of toxic chemicals, recycling, purified drinking water, use of many natural materials. They are equipped with all the comforts, including a kitchenette and king-sized bed (plus a futon sofabed). Above you is a sundeck with great views, Jacuzzi and an open-air yoga space. Yoga classes open to all are conducted every morning except Wednesday. Across the garden—facing a quiet block of Avenida Benito Juárez—is Elements of the Island Cafe, which serves up the best breakfast on the island. You can be assured that everything here is completely natural and hygenic, if not organic. Think wonderful Chiapas coffee (fair trade and organic), organic yogurt, granola, milk, sugar, honey and tea. Organic tofu with your organic eggs if you like. Housemade bread and jam (we loved the pineapple-pear). Birchermüesli. At lunchtime, you'll find housemade tamales, organic tofu and veggies, roesti (Swiss-style potatoes) and tasty sandwiches. Top off your meal with the delicious apfelstrudel. A small selection of natural food and beauty products is for sale, as are cool bags made from recycled local materials (50% of proceeds go for island environmental programs).
A growing organic movement
All this is quite remarkable on an island where there are no farms, no organic grocery, not even a tiny health food store. But still … birchermüesli … roesti … apfelstrudel? The explanation becomes obvious: Elements is owned by a remarkable husband-wife duo, Lisa and César Hernández, and Lisa is Austrian. She also leads the yoga classes and is available for private sessions, yoga therapy and workshops. "It's hard to find organic here," she admits. "I still get Mexicans who ask what the word means." But she says the local organic movement is growing. Her husband is from Peru. César is an equally dedicated environmentalist, and with great animation he tells us of the organic farm they are starting near Valladolid, in eastern Yucatan state. Eventually they hope to open a green bed-and-breakfast there, but his pet project right now is organic dzidzil che honey from a very special Yucatan shrub that exists nowhere else. "The Mayans have prized this honey for centuries," he says with genuine excitement in his voice, "and we are trying to perpetuate this ancient practice. And it tastes incredibly good." Buy a jar of dzidzil che honey to take home and you'll be helping to support this ancient organic practice, too.