|
NYC … LA … SF?
|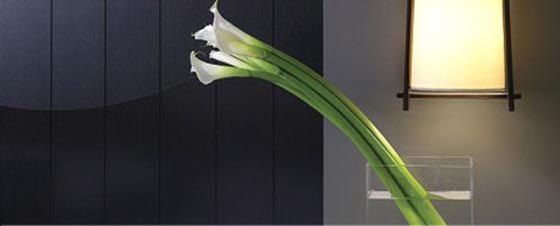 It's definitely Waikiki outside. And this is Hotel Renew, Honolulu's first upscale boutique hotel with a hip, eco vibe.
No tiki torches here. Instead you find a lobby space of limestone and sand-blasted oak. And before you can check out the sleek lobby lounge, you're handed a naturally scented towel and chilled beverage, and personally escorted to your room. The renewal has begun—for you, for the planet.
Hotel Renew's 72 guest rooms are compact but as efficiently arrayed as a space-age berth. The decor: earth hues, natural rock, shoji screens, and gentle wave patterns in the bedding and carpet. Lighting is dimmable and energy-efficient. The everything-on-demand entertainment system (the first of its kind in Hawaii) transforms the flat-screen HDTV into a personal computer. Access the internet, music, movies, or dock your iPod—all at no extra charge. An air purifier and bottled artesian water is yours free for the asking.
Eco-actions: Planet Renew
Back down in the lounge, complimentary breakfast with organic coffees and teas awaits each morning. Organic snacks and smoothies during the day. Signature cocktails in the evenings.
What we like most: they call it Planet Renew. Their mission statement (and impressive checklist of eco-actions taken at the hotel) pledges "a positive impact in our local community … to renew the planet … in every aspect of your stay." Mahalo!
Let us guide you to all things green & great in the Aloha State. Download your copy of our award-winning e-guide, Green Traveler Guides Hawaii. We sleuth out travel you'll love.