|
Green travel spotlight
|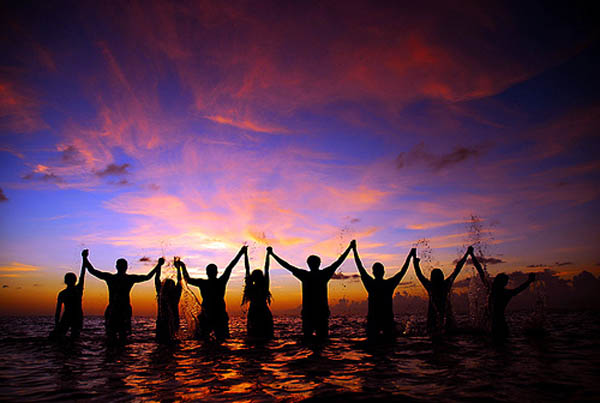 We see Sean in Haiti, Brad in New Orleans. It's gotten Hollywood trendy to lend a helping hand. Thumbs up to that, we say. Maybe that's why Voluntourism, mixing volunteer service with your travel, is booming. But sacrificing creature comforts and limited leisure time is not for everyone.  Why not combine luxury and labor—and feel great about both?
How big has voluntourism become? In a poll last year, 60% of travelers who consider themselves very eco-conscious said they are interested in volunteering on a future trip, though only 25% said they had actually done it. Other research notes that nearly 5 million Americans have already taken the plunge, and 1 million of these experiences involved foreign travel. The most common reasons for doing so were giving back, cultural immersion, and seeking camaraderie, bonding and educational opportunities.
With this recent upsurge in interest, it's no surprise controversy has followed—most good things seem to breed pale imitators or outright imposters. So standards for what constitutes the best practices in voluntourism are finally emerging.
Although some voluntourism trips can be a little like being in disaster relief mode, you don't have to rough it if you don't want to. Here are tips on how to be a voluntourist and still feel like you've gone on a first-class vacation.
For several years now, Ritz-Carlton has pioneered Give Back Getaways. You don't have to be staying at a Ritz to participate, but why wouldn't you? Dozens of hands-on opportunities are available worldwide—authentic, half-day local community experiences, working alongside Ritz-Carlton employees in a social or environmental project. Examples: helping with a blue iguana recovery program in the Grand Caymans, preserving an ancient Xiaozhou village in Guangzhou, China, monitoring remote wildlife cameras for sightings of bears and panthers in the Florida Panther National Wildlife Refuge. Donations or fees vary, but all monies are donated to the partner organizations.
Many more luxury options can be booked on Hands Up Holidays, a website that promotes "adventures that count … luxury travel with a conscience." Pick a country or world region, a type of volunteering you're interested in, whether you're traveling as a family, solo, as a career break, even on your honeymoon. All trips are rated for comfort and activity levels. Examples: a 14-day India tour that sandwiches in renovating a slum or improving the lives of India's poorest children between visits to Old Dehli, the Taj Mahal, the pink city of Jaipur, a tiger reserve and more; a Vietnam tour with 4-star accommodations that includes working with victims of Agent Orange.
Two more reliable sources for trips like these: Travelanthropist covers the whole spectrum of voluntourism, including luxury options. VolunTourism also has great information from A to Z about volunteering on vacation.
A final word: These are still vacations, not extended humanitarian service. If you're interested in more, see Hands On Disaster Relief or other well-known aid organizations.