Frequent flier programs–like the entire airline industry–have recently hit turbulence. They haven't totally altered course, but they are undergoing major changes. The latest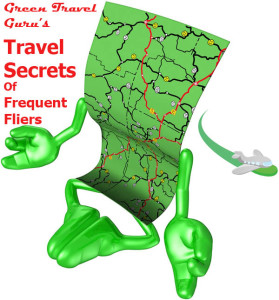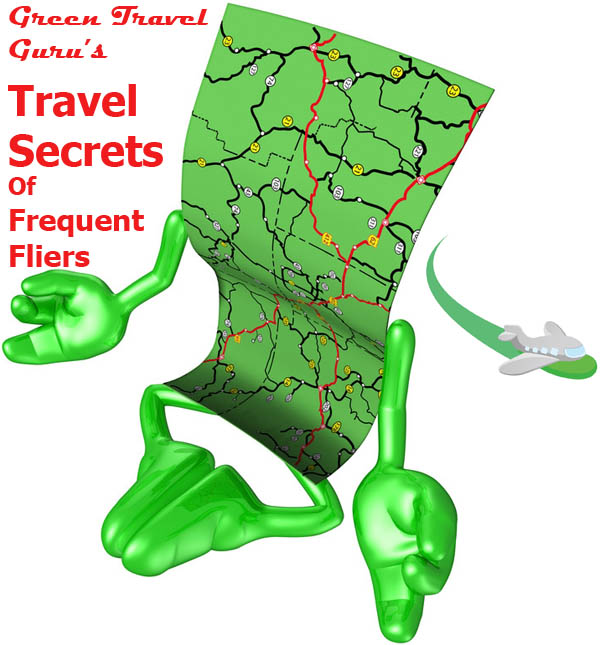 mega-merger—between United and Continental—will mean a new mileage program for those carriers' passengers. Meanwhile, recent new marketing agreements between American, British Air and Iberia, and between American and Jet Blue, will inevitably translate into adjustments for those existing programs.
"While mergers result in larger flight networks, which in turn give program members more options for earning and redeeming miles," says Tim Winship, editor at large at SmarterTravel.com, "fewer competitors inevitably means less pressure to compete and innovate. Soon after Delta merged with Northwest in late 2008, we started hearing complaints from programs members about too few awards "
Another industry trend is squeezing the availability of awards. When the recession hit two years ago and passenger loads tumbled, the airlines swiftly cut back on their schedules. Now, flights may be achieving record "load factors" but they're also lifting off with fewer seats reserved for award tickets.
Meanwhile, U.S. carriers keep shoveling out millions and millions of miles. Some credit cards offer a 50,000-mile (or more) bonus to newly opened accounts. Too many miles are chasing too few seats. Many people are understandably frustrated that their miles balances are fat but their opportunities for redeeming them for the free tickets or upgrades they want are slim.
Knowledge is always power
How about you? The good news is, you don't have to stay at home and watch the Travel Channel while munching a corn dog from your local 7/11 store to simulate air travel (that'll be $5 bucks for the headset, another $10 for the so-called food). While every mileage program has its own rules and quirks, know these two basic truths about the adventure of getting the most for your miles as we enter the second decade of the 21st century …
First: frequent flier programs have morphed into vast "frequent buyer" programs. "Nearly half the newly awarded miles are now earned from credit card companies, followed by flights, then by purchases like hotel stays and car rentals," says Winship. Many carriers now have website "mileage malls" where you can earn miles by making purchases from hundreds of well-known retailers. You can earn tens of thousands of miles without getting on a plane.
Second: the airlines have taken the "free" out of frequent flier programs. In case you hadn't noticed, they've added fees to book a ticket with a telephone agent, "expedited service" charges for tickets issued a week or two before a flight, and pricey "co-pays" to upgrade a paid international coach ticket into Business Class with miles—usually hundreds of dollars each way.
So what are your miles really worth?
Many experts (myself included) estimate that miles are worth two cents apiece. What does that tell you? Before you redeem your miles for an award, do the math. Here's an example:
A round-trip coach trip award for travel in the continental U.S. is typically 25,000 miles. Using our two-cents-a-mile calculation, that makes it worth $500.
If you buy a round-trip ticket from L.A. to New York well in advance, it often costs $300, including taxes and fees, outside of busy holidays.
Thus, cashing in 25,000 miles for that $300 seat means you've lost money by "selling" them for 1.2 cents each.
The math can get worse. The programs have introduced different mileage "prices." A capacity-controlled "saver"-type ticket to New York is 25,000 miles, whereas the price for an "anytime"-type ticket balloons to 50,000 miles.
At that rate, you got only 0.6 cents for each mile.
"Capacity controlled" is airline talk meaning that they only set aside a limited number of free seats or upgrades on each flight, based on how many tickets they expect to sell. When you cash in your miles, you get the seats that the airline computers predict will go unsold.
»Tip: Here's the absolute best scenario. If you have plenty of miles, the best deals are getting the free (and otherwise punishingly expensive) Business and First Class tickets to international destinations. By so doing, you can reap 5 or even 10 cents a mile (or more) and turn a very long flight into a pleasurable and relaxing experience. Lucky you!
The 5 DO'S for flying free
1. Plan your trips in advance. The airlines, it's true, are constantly adjusting the number of awards on a given flight, and sometimes they release unsold seats closer to the date of the flight. Still, booking an award seat earlier is almost always better.
2. Get a credit card with the latest big miles bonus. This can yield the equivalent of two free round-trips anywhere in the 48 states—50,000 free miles, or even more. You must charge a set amount, say $1,000, in the first three-to-six months, but often the card's annual fee is waived for the first year. You cannot get miles more easily or cheaply. And it gets better. Citibank has been offering a co-branded American AAdvantage credit card with 75,000 bonus miles, subject to some conditions. Other credit card issuers have similar offers. Check with the frequent flier programs you use. They should have information about such special offers, or they will connect you with the bank that provides their co-branded credit card. You can also browse the various offers–and people's success in getting the bonus miles–with a simple Google search.
»Tip: Going directly to the credit card issuers first will not turn up the best deals. Usually, neither will going initially to the airlines. Google first, then approach the credit card or airline people about the specific offer you've turned up on your search.
3. Leverage the expertise of a telephone agent. If you cannot locate an award on your own, try booking with an agent who knows the ins and outs of the program … and the airline's flight schedules. There may not be that non-stop available from Chicago to Asia, but they may find you a flight with a brief layover or change of planes in California before you head onto your overseas destination. More to the point, telephone agents can find awards on foreign airlines that are members of your carrier's international network such as One World, Sky Team and Star Alliance. So even if you don't fly for free to London on American Airlines, a member of One World, the agent might turn up a free seat on British Airways, another One World Team member. The modest fee is worth the expert service, and you only pay if you book your tickets.
»Tip: If you get a grouchy or unhelpful agent on the line—or if the agent seems to be responding by reading rote replies from a screen or is just plain dumb—don't get mad or frustrated. Make up a quick excuse and hang up, then call again to get somebody better. Keep trying, because there are still some dynamite agents out there.
4. Sign up to get e-mails about program changes or specials. Sure, you'll get messages from your frequent flier program that are little more than spam, but at least glance at them all. Occasionally you will find a gem—like the announcement of a new route. Act quickly, and you can probably grab an award seat before these new flights get booked up. Some carriers also announce such specials as briefly reduced "prices" for free tickets, while others will actually list routes with good availability. The typical program sends out one or two e-mails a week, not a deluge.
»Tip: Set up a separate e-mail address just for your travel interests, so as not to clutter up your regular inbox.
5. Above all, be flexible. "Wherever possible, I plan my long vacation flights around the availability of free tickets or upgrades," says Dr. Susanna B. Hecht, professor of public policy at UCLA, who loves to jet off to Europe or Latin America.
The 5 DON'TS for frequent fliers
1. Don't buy miles directly from the airlines. Why? Because they usually cost more, at least three cents each, including processing fees and taxes.
»Tip: The exception is, buy miles if you need to "top off" an account to get an award. Or when airlines discount the price of miles for a few weeks. If it's 20% off, it's not a good deal. If it's 50% off–and such sales do happen–you should consider the purchase.
2. Don't play the "new credit card for miles" game unless you pay off your statement balance each month. Otherwise, you'll soon pay more in interest and fees than the miles are worth, and you'll dig yourself deeper into credit card quicksand.
3. Don't mistake points for miles. Skip the banks and some credit card companies that offer "points" in their own program, because the pay-off is typically less than traditional miles. As always, the caveat emptor rule applies. Yes, some of these cards do offer more flexibility—unlimited choice of flights and no blackout dates, for instance—but you'll almost always get more bang for your buck when your spending accumulates miles directly.
»Tip: The American Express Membership Rewards program, which awards its own travel rewards points, is an exception.
4. Don't use miles to buy merchandise. Because airlines recognize that frustrated members who cannot get seats may drop out of their programs, they are constantly offering new ways to spend miles. Again, do the math before you jump for that flat-screen TV. It's probably a bad deal.
5. Never, ever let your miles expire! Programs typically delete your miles if your account has no activity for a certain time, such as 18 months. You don't have to take a flight to keep your miles. Use a credit card affiliated with that program to make a purchase. Trade miles for magazines, often a good deal. Some airlines give you plenty of warning about the upcoming "lose 'em" deadline. They will send out an e-mail or one or two snail-mail letters. So if you do lose your miles, you have only yourself to blame.
Still worth it?
Are the mileage programs still worth ever-more complex rules, add-on fees, and the increasingly challenging hunt for free tickets?
There's no denying that frustrated travelers have dropped out, to focus instead on getting a good schedule and the best seats at the right price. Many others, myself included, are still eager to play the game. I think Larry Stevens of Topanga Canyon in southern California asks the right question: "How often does anybody give you something valuable at little or no cost?" Over the past few years, he and his wife, Elaine, both mountain bike enthusiasts, have accumulated enough miles for a pair of Business Class tickets virtually anywhere. "When the time comes to get the tickets, we're prepared to jump the hoops," says Stevens. "Right now, we're having fun figuring out where we want to go."
The Green Travel Guru has flown 2 million miles … free and paid … over the past three decades, and has imparted his frequent flier wisdom to readers of leading U.S. newspapers and magazines. Now he's all ours … and yours. Come back often, because you won't want to miss his tips on traveling better, cheaper or absolutely free.