|
Sipping, Eating, Doing
|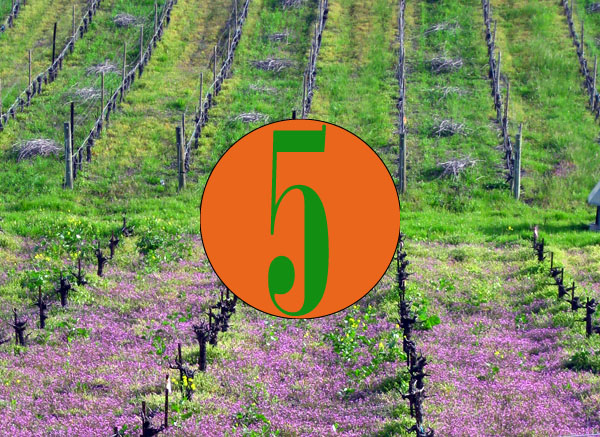 Midway between Los Angeles and San Francisco lie the rolling hills and tree-shaded country lanes of California's fastest-growing wine region. Paso Robles—designated an American Viticultural Area, or AVA, since 1983 and home to 180+ wineries. This is idyllic, laid-back Green Wine Country where the owner or winemaker may personally pour you a welcoming sample. Here's our formula for a great visit.
1.
Drink green. There are enough excellent wineries that grow organically, biodynamically or sustainably to keep you tasting for days. Whether you're partial to the area's heritage zinfandel, more recently planted winegrapes like pinot noir and chardonnay or "Paso blends" (maverick mixings of, say, Bordeaux and Spanish varietals), you've come to the right blend of terroir and microclimates. Some two dozen vineyards along the state's Central Coast are SIP (Sustainability in Practice) certified, which requires that growers protect and conserve the environment and treat their workers well—confirmed by independent inspectors. Among our favorite Paso Robles green wineries to visit are Tablas Creek Vineyard (certified organic), L'venture Winery (biodynamic), Halter Ranch Vineyard (SIP certified) and Lone Madrone (sustainable).
2.
Eat green. Paso Robles-area chefs are doubly blessed. Local farms and ranches—organic, biodynamic or sustainable—give them fantastic ingredients with which to work culinary magic (often by simply letting fresh flavors shine through). And local wineries give them perfect food-friendly options for pairings. In the classic California beach town of Cayucos, the exquisitely restored Cass House draws on its own biodynamic garden to offer one of the finest dining experiences on the Central Coast, divine four-course prix fixe dinners with intriguing wine pairing. In the town of Paso Robles, head for Thomas Hill Organics, a market-bistro and wine bar with a lovely outdoor dining patio that basesexcellent world cuisine on what's begging to be picked on its 10-acre organic farm. Nearby, Artisan's talented Chris Kobayashi draws inspiration for his American bistro dishes from regular trips to the farmers' market and organic farms; seafood is wild-caught (except for Cayucos-farmed abalone) and sustainable. In the charming coastal town of Cambria, you won't go wrong with Robin's. Begun in the back of a health food store, today it resides in a lovely old adobe house. Its menu, sourced from local sustainable and organic farms, is a collection of greatest hits from around the globe, including the largest selection of unique vegetarian dishes on the coast.
3.
Sleep green. For pure indulgence, Cass House is it. Not only will the first-rate offerings of its kitchen (including complimentary full breakfast with your stay) and wine cellar be only steps from your bed, the inn itself is a beauty. Its five luxuriously appointed guest rooms are cleaned using natural products and provided with fine natural bath amenities. The lovingly landscaped grounds  are maintained without chemicals, and the pristine kitchen gardens are tended biodynamically. You're right across sleepy Ocean Avenue from the beach yet can be in the vineyards within minutes. (Ask Grace Lorenzen, one of the owners and a certified sommelier, for winery recommendations.) Another eco-friendly choice is the new El Colibri in Cambria. This Mediterranean-style boutique hotel made its debut in 2010 with 34 rooms—each with cozy fireplace and deep soaking tub—and a petite full-service spa. Among its green features: energy-saving heating, cooling and lighting, drought-resistant landscaping and gray water recycling, non-toxic cleaning, organic in-room coffee. The spa uses organic and natural products.
4.
Shop green. Earth-friendly products and gifts make for good browsing in the market area of Thomas Hill Organics in downtown Paso Robles. In San Simeon, a short coastal drive north of Cayucos, is Hearst Castle. A bonus of visiting this state historical park is in the visitor center—the Hearst Ranch retail shop. The ranch itself stretches out below the castle, raising premium grass-fed beef with sustainable, humane ranching methods. Have your steaks shipped, or take them with you. Hearst beef is also for sale at local stores, including the historic market in tiny San Simeon. If you're looking for fresh produce and fruit, you won't do better than getting it right from the farm—in this case, from biodynamic Windrose Farm in the Huer Huero Valley, amid wineries, olive groves and horse ranches a few miles southeast of downtown Paso Robles. Call ahead to let them know you're coming.
5.
Party green. Every April, here's a great green reason to visit the Central Coast: Earth Day Food & Wine Festival. The 3-day weekend happening brings together farmers, chefs, vintners and you … all to celebrate Earth Day and the timeless relationship between farming and the environment. It's held at a local winery—this year's at Pomar Junction Vineyard & Winery in Templeton had unlimited samples of seasonally based dishes, tastes from 150+ wines and live music—plus farm tours, workshops and other fun. The goal is to be a zero-waste event. (In the past, only two bags of trash were left behind by more than 1,000 attendees.) The sound stage is solar-powered. A countywide shuttle service runs throughout the weekend.