|
New In Sausalito
|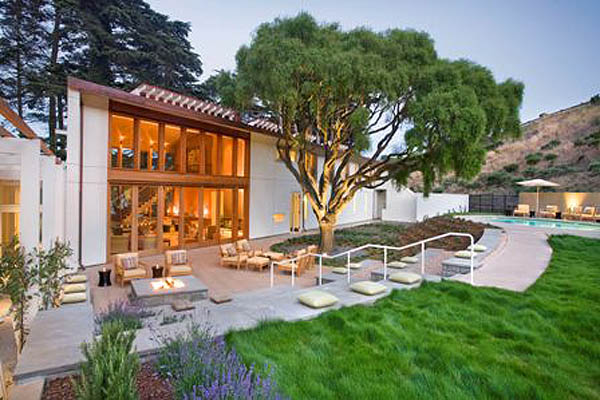 A San Francisco Bay Area first: Cavallo Point Lodge is adding  integrative medicine to the menu at its Healing Arts Center & Spa. The program was designed and is directed by Bradly Jacobs, MD, founding medical director at the Osher Center for Integrative Medicine at the University of California San Francisco. A national leader in integrative medicine and health & wellness, he has held workshops for Oprah's "O You!" event, the Gap and Harvard Business School.
Known as Dr. Brad, his diagnostic and therapeutic plans are tailored to individual needs and meld the best of modern medicine and alternative practices for optimal health. His care plans are centered on his 'Five Principles for Healthy Living,' which encompass finding purpose, connection, stress awareness, active living and healthy eating.  At the Healing Arts Center & Spa, Dr. Brad integrates these principles in his comprehensive health assessments, primary care, second opinions and multi-day retreats. His plans work in conjunction with the spa's multi-disciplinary team, including an herbalist, nutritionist, acupuncturist, massage and skin-care therapists, a hypnotherapist and a shaman.
"We are excited to have Dr. Brad join our team of wellness practitioners.  Our aim from the outset at Cavallo Point was to offer our guests a unique and soulful experience with offerings and activities that don't exist at other hotels and spas," says Dominie Lenz, general manager of Cavallo Point Lodge.
The new integrative medicine program is available through a day spa consultation package with Dr. Brad or a more extensive 3- or 5-night wellness retreat package. Customized offerings focus on stress management, weight reduction, sleep enhancement, emotional wellness or a specific medical condition.
Located in a grove of pine and eucalyptus trees, the Healing Arts Center & Spa at Cavallo Point offers spa and healing arts services that use natural and organic ingredients and traditional wellness methods.