|
San Cristóbal Green
|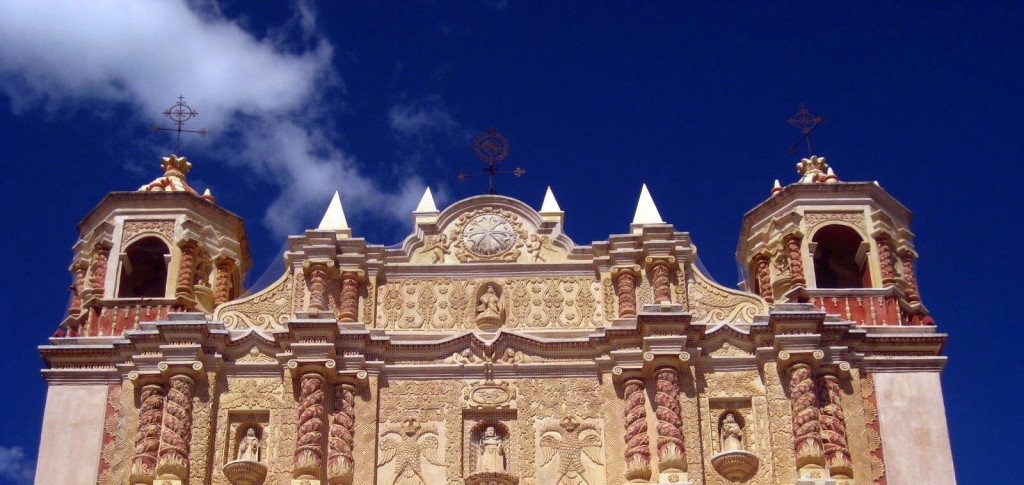 Chiapas is Mexico's southernmost state, its poorest, with a troubled recent history (remember the Zapatista rebellion of 1994?). But it is also one of the most beautiful. And of all the grand colonial-era cities in this region of Mexico, we find San Cristóbal de las Casas, in the highlands of central Chiapas, to be the most green-spirited.
Especially when it comes to food. You might know that most of Mexico's organic coffee and cacao are grown in Chiapas state, and it's easy to find both in San Cristóbal. A good place to start is the city's organic farmers' market. Check out the artisan crafts, too, as you browse local organic produce and products. This charming little market is held twice weekly, Wednesday and Saturday, from 10 a.m.–3 p.m. at 22A Calle Diego Dugelay, near the corner of Calle Flavio A. Paniagua. Every day of the week you can shop for organic groceries or dine in satisfying green style at La Casa del Pan Papalotl. The original La Casa del Pan opened in Mexico City way back in 1989. An enterprising lady named Kippy Nigh wanted to offer food that was good for her customers and the environment. Wonderful Mexican cooking, yes, but also totally vegetarian, with preparations so fresh and muy sabrosa (very tasty!) that carnivores could find plenty to enjoy.
From the beginning, she has used sustainable and organic ingredients whenever possible. She's also a big fan of the Slow Food movement. To complement her restaurant, she added an organic bakery and tienda (shop) where you can buy everything from fresh tofu and house-made yogurt to local marmalades and honeys to natural health and beauty items.
A winsome pair
Today Kippy and her husband Ron have 5 La Casa del Pans. Most are in or near Mexico City, but a winsome pair are right here in San Cristóbal.
La Casa del Pan at 10 Calle Dr. Navarro (closed Monday), in a lovely colonial-era building, is more cozy and has a feeling of a neighborhood haunt. The location at 55 Real de Guadalupe (closed Sunday), in the heart of the tourist zone, is larger, and even has a lounging area with cushy seating and a fireplace. It shares a handsome interior courtyard with a Spanish language school, an alternative medicine practice and a cinema that features documentaries about the Zapatista movement and its roots. This one also offers an amazing lunch buffet—refrescos (we loved the maiz, cacao and cinnamon), several salads, a zesty soup such as poblano pepper and tomato, a plato fuerta (main dish) like eggplant and potato stew with black beans and dessert (lemon or mango pineapple pie, anyone?). All for 75 pesos—well under US$10.
There's still more. At the same Real de Guadalupe address, don't miss the small but delightful shop called Tierra Verde that sells organic, sustainable and biodegradable products, including fresh organic produce.