|
Shades of Green
|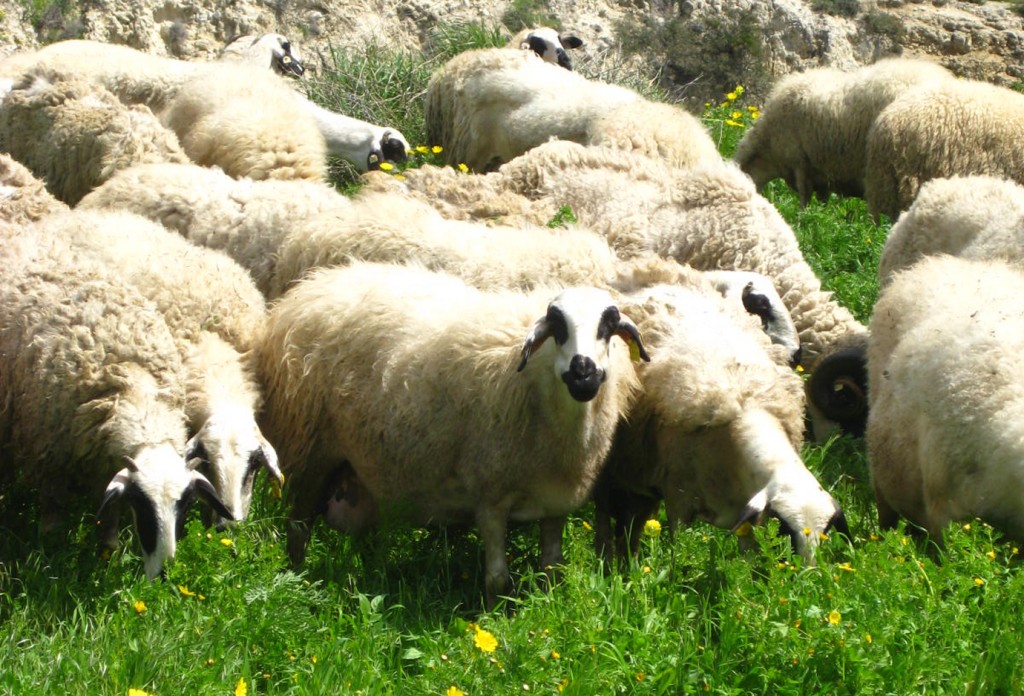 Green has many meanings on this island of drama and history in the eastern Mediterranean. Cypriots probably identify the word first with their infamous Green Line, which has separated them into mutually wary Greek and Turkish enclaves since 1974. Arriving in early spring, as we did, the absolutely stunning greens of the undulant hillsides, deep gorges and valleys of the island's interior, against the blinding white of limestone cliffs and outcroppings, are jaw-dropping. We had anticipated stark and barren—the beauty of the southern Greek isles. We momentarily wondered: are we in New Zealand?
And then there is the kind of green we most zealously seek and scout: green and great travel.
The Republic of Cyprus, a member of the European Union and recent convert to the euro, is expected to conform to EU environmental standards. But it is still catching up. In terms of green consciousness, this is certainly no England—despite the hordes of Brits on package vacations who bake to lobster red at the island's seaside—yet there is good news to relate. On the subject of beaches, for instance: Cyprus boasts 52 of them certified by Blue Flag, a voluntary program run by a Denmark-based non-profit that monitors sustainable development of beaches and marinas through strict criteria of water quality, environmental education, information and management. Solar hot water heaters on rooftops are as common as TV satellite dishes, as they should be in a country that gets 300+ days of sunshine each year. But with a total of less than 10% renewable energy overall, the country has a long way to go before reaching the EU's target of 20% by 2020. Since 2002, recycling has been mandated for major businesses, and more recently companies like Green Dot Cyprus have begun offering household recycling pickups in the most heavily populated areas.
Little litter, lots of smoke
You'll see signs threatening big fines for roadside littering (the highways of Cyprus are about as tidy as those in California), but your average Cypriot in the mountainous rural interior reuses things the way thrifty villagers always do but still dumps the worn-out trash in the same gorges his parents did. The island's environment commissioner is promoting creation of a national clean-up day.
Among the other things you can't help but notice is the smoke. Cypriots love their tobacco, and tobacco products are still relatively cheap. It's illegal here to smoke in a car if there are passengers under the age of 17 but that law seems to be enforced as rarely as the restrictions against smoking in public places, including bars and restaurants. No-smoking areas are supposed to be clearly marked and well ventilated. But as one Cypriot observed, "I think the Cypriots' idea of 'well ventilated' is to open a window." Bars and most tavernas are inevitably smoke-hazed. Eat on the patios is our advice.
Developers also hold powerful sway here. As a result, the larger coastal towns are pretty much beyond redemption, and you can't go more than a mile or so in the countryside without a "villas for sale" sign or a cement truck rotating its load. The mayor of Paphos (Pafos), on the southwestern coast, recently called the island's Green Party an "enemy" for its questioning of new building projects. On the other hand, the Friends of the Earth has successfully worked hand in hand with the Cyprus Tourism Organization to encourage small-scale, rural tourism by converting derelict limestone houses into guesthouses, craft centers and tavernas, mostly in the Akamas Heights and Troodos Mountains. This effort continues today under the auspices of the Laona Foundation. A complementary commercial undertaking is the Cyprus Agrotourism Company.
Where to tour
Cyprus's interior is where its soul lives. The roads are excellent and uncrowded. The vistas are spectacular. Traditional life is as untouched by the 21st century as you can hope to find outside a 3rd-world country. High on the list for a visit by green travelers is the small mountain village of Anogyra in the Limassol (Lemesos) district. Follow the signs to the olive mill and olive oil museum operated by Oleastro, Cyprus's sole certified organic olive grower and processor that cold-presses its unfiltered oil from the koroneiki variety. In the same village you'll also find Mavros Chrysos carob factory and museum. The lovely carob tree is native to the eastern Mediterranean. Molasses–like syrup made from its ground pods has been produced for centuries in this picturesque village. Though quite sweet, carob has 60% fewer calories than chocolate and more calcium than milk. You'll learn this and more during a visit to this charming operation in a traditional limestone building—including the unfortunate fact that small-scale carob processing is dying out. If you decide to take some syrup or carob toffee with you, ask Yiota Hadjikyriacou, your tour host (and the factory's owner), to bring out her special organic stuff.
Well-marked wine routes lead to the many wineries of this island. Several offer organic selections—check this resource for these and other organic products made and sold on Cyprus. The major supermarkets have health food sections and a limited selection of organic items. The Papantoniou supermarkets also issue biodegradable plastic shopping bags. In the old section of Larnaca, on the eastern coast, head for Olive Tree Organic & Health Food Center, 5 Georgiou Drousioti, for organic fresh fruit, veggies and packaged goods, plus natural health supplements and cosmetics.
Where to eat
7 St. Georges Tavern. At this ancient crossroads of Greek, Turkish, Arab and ancient Mediterranean cultures, this is the Cypriot taverna you came to find—vine-covered, al fresco dining at the edge of the expanding tentacles of development near Paphos. As the taverna's lively website notes, 1,950 species of plants and flowers thrive on the island, many of them edible. At 7 St. George's they showcase this bounty to turn out outstanding traditional mezes using slow-and-sure methods. We totally loved this place. And we also loved confirming that fantastic veggie dishes can have equal billing with meats in Cypriot cuisine, a fact not evident at most tavernas here. There is no set menu. Whatever's freshest and in season stars—from their own organic gardens or the wilds of the countryside—served with house-made cheeses, smoked meats, pickles and relishes. A constellation of small plates to linger over, preferably with the chilled organic wines made by the owners, exuberant Cypriot George Demetriades and his English wife Lara.
On the day we visit, we are told George is taking his first break in 3 years. For him that means trekking into the mountains to forage wild asparagus and mushrooms. (The trick to finding the choicest varieties, George is said to be fond of saying, is ¨to think like a mushroom.¨)
We are greeted instead by his sons. ¨We stop when you stop,¨ says son Ben, a handsome young man with a resonant voice, of the feast to come. ¨The key is slowly, slowly.¨ Still savoring heady sips of their quite good organic wine, we watch in awe as plates of pickled wild quail eggs, wild capers, and mushrooms sauteed in cinnamon arrive. As does a glorious crusty round of bread made, we are assured, following a 2–thousand–year–old recipe. Slowly, slowly we graze on, oohing and ahhing until finally surrendering some 3 hours later. A tiny space is found into which to add tastes of housemade spiced mulberry liqueur containing the local spirit known as zivania. It reminds us of an Italian digestivo. We also taste an orange liqueur spiked with local organic brandy.
Where to stay
For the most natural and authentic experience, try a traditional stone house listed by Cyprus Agrotourism Company. You'll be supporting sustainable tourism and traditional village life. One specific recommendation, in the pristine Troodos Mountain village of Lofou (so photogenic it looks like a movie set), is Lofou Studios. And don't miss this family-run business' sister operation, Lofou Tavern.
Opa!