|
Eco-Heroines All
|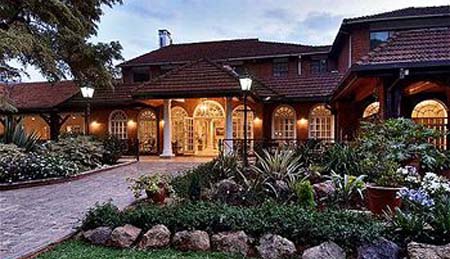 Nairobi—never mind its incessant traffic congestion and generally uninspiring central business district—is pleasingly clean and leafy. Colorful beds of well-tended flora edge the roadways and parks. Signs urge reuse and recycling. Billboards promote organic milk. But when we think of the Kenyan capital's most ardent defenders of the environment, we think of women.
The first is Wangari Maathai, winner of the 2004 Nobel Peace Prize, the first African woman and first environmentalist to win the award. In 1977 Maathai launched the Green Belt Movement, based in Nairobi, which has inspired women throughout Kenya, most of them rural and poor, to plant trees, and oppose deforestation and other degradation of the environment. That adds up to some 30 million trees planted—and to a legion of African women who have become grassroots environmentalists by learning income-generating skills in things related to good environmental stewardship like forestry and bee-keeping. Along the way Maathai has not hesitated to butt heads with the most powerful elements within her country. Twice the Kenyan government tried shutting down her Greenbelt offices, and twice it jailed Maathai. She was attacked and beaten by police while protesting the jailing of environmental and political activists. But she would not be deterred, and today the Greenbelt Movement is honored throughout the world.
The second is Kuki Gallmann. This equally remarkable woman was born in Italy's Veneto but has lived most of her life in and around Nairobi—especially at Ol ari Nyiro (The Place of Springs), a few hour's drive away on the western edge of the Laikipia Plateau along Kenya's Great Rift Valley. Gallmann has given Africa her heart, her soul, and the men she loved most in this world: her husband and son, who breathed Africa as much as she does, died here tragically. All this she captures in vivid and lyrical prose in her justly acclaimed memoir, I Dreamed Of Africa, which was made into a so-so film of the same name (although Kim Bassinger won an Oscar as best actress for her portrayal of Gallmann).
Kenya's largest private nature conservancy
In honor of her loved ones she has converted the 100 thousand-plus acres of O ari Nyiro into the largest privately owned nature conservancy in Kenya and has created the Gallmann Memorial Foundation, which promotes "coexistence of people and nature in Africa through harmonizing the protection and the creative sustainable and ecological utilization of the natural resources." The foundation supports a host of projects ranging from anti-poaching and wildlife and habitat protection and research, entomology and ornithology, re-forestation and tree nurseries, innovative utilization of indigenous plants, (from eco-charcoal to essential oil production through Africa Botanica), cultural studies and much more. Community involvements include support to local schools and health care. Gallmann's Great Rift Valley Trust aims to "highlight environmental themes through bringing great artists to humankind's common cradle to create original art together with African artists."
Gallmann has even built a pair of resort lodges at O ari Nyiro, both featured in Architectural Digest and nominated for a Green Globe award for responsible travel and eco-tourism. (We have not stayed in them yet, and so do not review them here.)
No mention of the grand green matriarchs of Nairobi, of course, would be complete without Karen von Blixen-Finecke, most famous of the indomitable European women who settled here in the early 1900s. Few have inspired more fascination with east Africa and its natural environment than the author of Out of Africa, which she wrote under her pen name of Isak Dinesen. The farm house she shared with her husband Baron Bror von Blixen Finecke at the foot of the Ngong Hills is now a museum. It's only a few minute's drive from the city center.
When in Nairobi …
Karen and Bror honeymooned at Nairobi's venerable Norfolk, today the oldest continuously operated hotel in Kenya. Since first opening its doors on Christmas Day, 1904, it has also graciously bedded Teddy Roosevelt, Robert Baden Powell (founder of the Boy Scouts), ur-writers Hemingway and Ruark, and a host of the more recently famous. It  deserves recognition as a green hotel as well. Operated by earth-friendly Fairmont Hotels & Resorts, this historic property subscribes to Fairmont's pioneering and extensive policies for environmental stewardship. It was nearly 20 years ago that Fairmont launched its Green Partnership to minimize impact on the environment via waste reduction, resource conservation and community involvement. It champions what it calls eco-innovation (in Kenya this has meant fighting deforestation) and green meetings and conferences.
A final Nairobi recommendation: Should you want to resupply nutritional supplements or natural beauty products, grab organic snack foods for safari or browse a good selection of health foods and gifts, head to Healthy U at the Sarit Centre.