|
The Green Cruise
|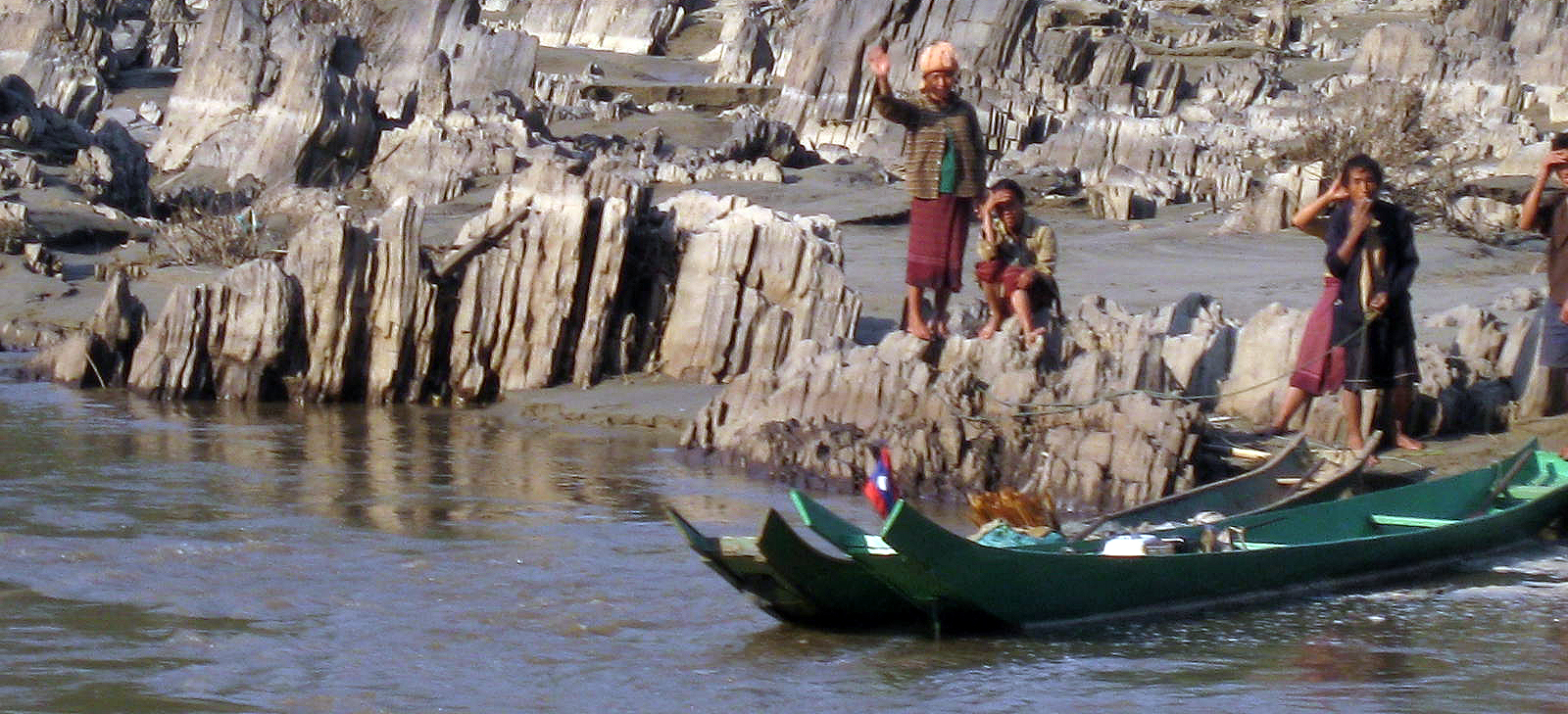 What better way to make the transition from touristed Thailand to laidback Laos than on that most famous of Southeast Asia's rivers, the Mekong? And among the numerous "slow boats" that make the leisurely 2-day journey from the Thai-Lao border town of Huai Say in the Golden Triangle to the old Lao royal city of Luang Prabang there is no greener choice than the Luang Say. This luxury river barge, and the stylish Luang Say Lodge in the village of Pak Beng (where you spend a night enroute), are operated by a company that contributes to the schools of the hilltribe villages where the boat stops along the way, and does good green things like organic gardening, energy-efficient lighting and hot water, composting and recycling.
It's an ethereal, moody, mystical journey. Unhurried, with time enough to get to know the river and its river culture as well as your crew. And your fellow passengers—ours included Christian and Elizabeth, a delightfully spirited pair of retired German air traffic controllers, and a Graham Greene-ish Brit named Jeremy who carried his own cache of cabernet in a hip flask. This is not the Mekong of Apocalypse Now but of gentle Asian silk art and languid watercolors. The Mekong along this route is unspoiled, with ravishing scenery and stretches of tame rapids. As morning mists give way to sunshine, fishermen in slender boats toss their nets and set bamboo fish traps. Other Laos pan for gold, graze livestock and tend gardens (which wash away yearly when the river rises dramatically in rainy season). In addition to hilltribe visits, you stop at the Tham Thing Caves of a Thousand Buddhas.
The lodge is built in the traditional Lao style of gleaming solid wood, with nicely appointed individual bungalows overlooking the river. All meals of traditional northern Lao food are included, and they are quite delicious. Your night at the lodge includes a performance of music and dance, which is more significant than it might appear. Many ancient practices have faded during recent years of Lao socialism and conformity, and so the Luang Say cruise and your presence helps to keep the culture alive.
Green Traveler Guides is an award-winning green travel website and e-book publisher.